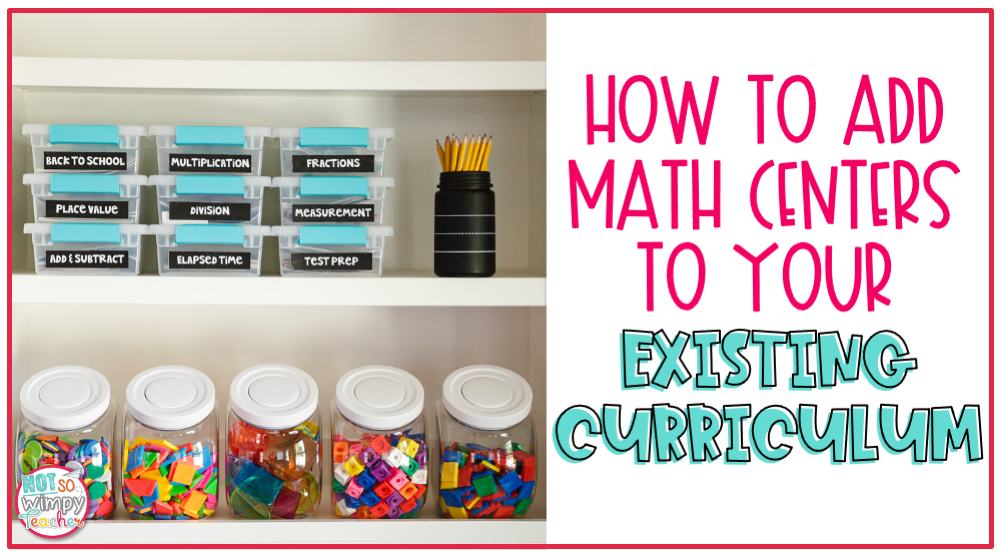 You probably have a math curriculum you "have to" use. And chances are, that math curriculum does not include math centers. Or even the option to use math centers. Does that mean that you can't add math centers to your math block?
Heck no! Math centers are a great addition to any math block, regardless of what math curriculum you are using. They are engaging and effective. They allow you to differentiate and easily assess learning. And students love them.
Here's how you can add math centers to your existing curriculum.
Use the curriculum for your whole group lesson
Each math lesson should start with whole group instruction. This is an important step and one you should not skip.
As much as I love to add math centers, I believe that the whole group lesson is necessary. It allows you to introduce a skill to the whole class, ensures that everyone is on the same page, and saves you valuable time in small groups.
You don't have enough small group time to repeatedly teach the same lesson. The key is keeping your whole group lesson short so you have time to add math centers to your instruction.
Don't over complicate the whole group lesson. Just use your math curriculum. Your manual likely already has the lesson planned out: the objective, the introduction, the examples. You don't need to reinvent the wheel. It's perfectly acceptable to use the lesson that you already have.
Mini lessons save time to add math centers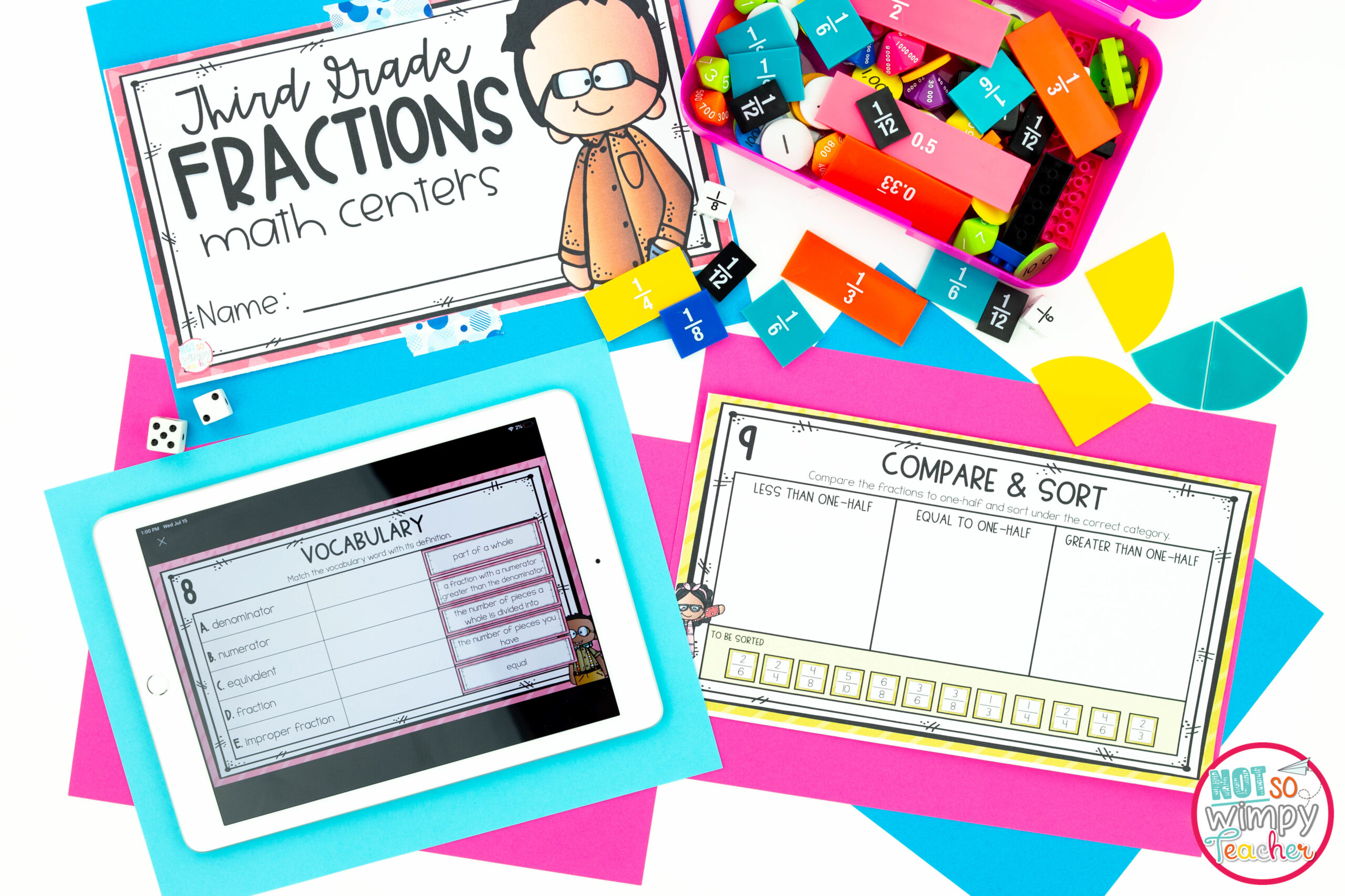 Most curriculum comes with a variety of steps for each math lesson: a review problem, a warm-up activity, an introduction, sample and practice problems, etc. . . . Make sure you keep each of these steps brief so you have time to move on to math centers.
For example, if your curriculum includes review problems, do one instead of ten. If your curriculum includes a warm-up, set a timer and make sure the warm-up problems only take 2-5 minutes, and not fifteen. Don't waste time going over homework during your whole group instruction.
Another time-saving tip is not to introduce manipulatives during the whole group lesson. You can model a problem with manipulatives (either digital or physical), but I don't recommend handing them out to the whole group.
For one thing, it takes too long. And for another, it often leads to distractions. Kids drop them, play with them, use them improperly, or focus too much on the manipulative and not enough on the instruction.
Don't do every problem in the curriculum
Your curriculum is a great starting point for introducing the skill and modeling some practice problems. But you do not, in fact you should not, complete the entire lesson in whole group. You don't have to work through every example, and you don't have to finish every problem on the practice sheet.
The goal is not for every child to master the content during whole group instruction. You are going to continue the lesson in your small groups. This allows you to provide more individualized instruction and is the primary reason to add math centers to your lessons.
Try giving the students five minutes to do as many problems as they can. This is an easy way to differentiate. Usually, the problems get harder as you move through them, so the kids who understand the concept better will work faster and get to the more difficult problems.
Use the curriculum in your small groups
Since you did not finish the lesson in your whole group instruction, you can go back to the curriculum in your small groups. Continue to work through the practice problems. Provide interventions or enrichment as necessary.
Small groups are a great place to introduce manipulatives. It's easy to manage learning tools in a small group setting. You can also closely observe how students are using the manipulatives and clear up any misconceptions.
You can pick and choose which parts of the curriculum are most appropriate for each small group. Homogeneous math groups allow for maximum differentiation and increase learning for all students.
Read more about using small groups to differentiate math instruction.
Reasons to add math centers to your existing curriculum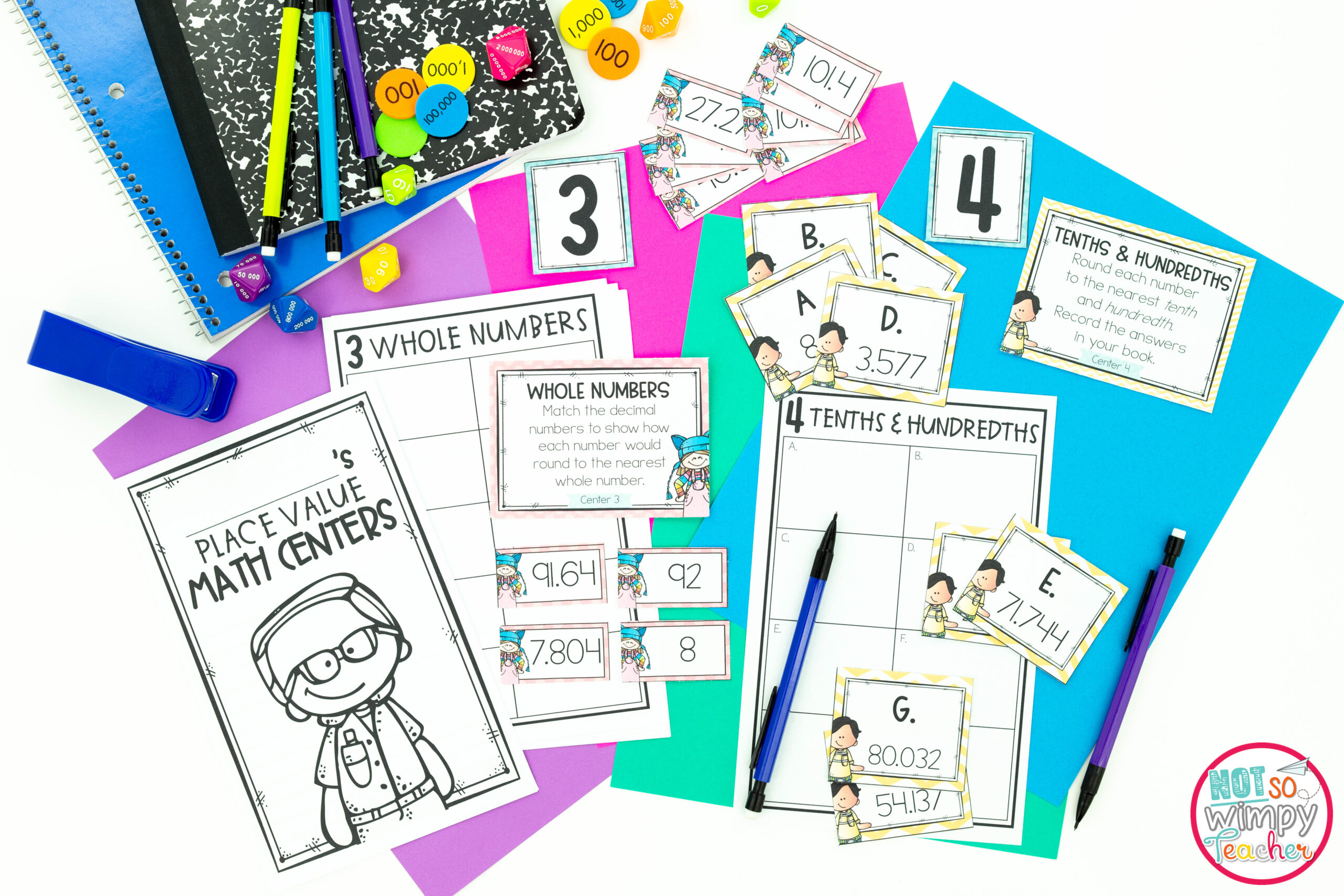 There are lots of great reasons to add math centers to your existing curriculum.
It's so much fun to watch the lightbulb go on during small group instruction.
Math centers make it easy to differentiate instruction.
Math centers are hands-on and engaging.
Centers are great for fact fluency practice and review
Small groups allow individualized attention and are math-magical!!
Easily add math centers to your instruction
Small groups are only one of the math centers you will want to add to your math block. While you are meeting with small groups, you need to keep the rest of your students occupied. I recommend the following math centers:
Meet the teacher
Technology
Math facts
Independent – spiral review
You can read more about my math center activities here.
And if you are looking for ready-to-use math center activities, you will love my math center bundles for grades 2-5. These bundles come with 90 math center activities! Hands-on activities like matching, sorts, task cards, and writing about math stay the same all year to maximize student confidence and engagement.
Try my math centers for FREE!
Want to see for yourself how math centers work? I've created a set of FREE math centers for grades 2-5. Each FREE set comes with 3 different activities, a student recording book, teacher directions and an answer key. Check out these FUN math topics:
Use the links above to download your grade level today! And try adding math centers to your existing curriculum.
Make Math Class Awesome!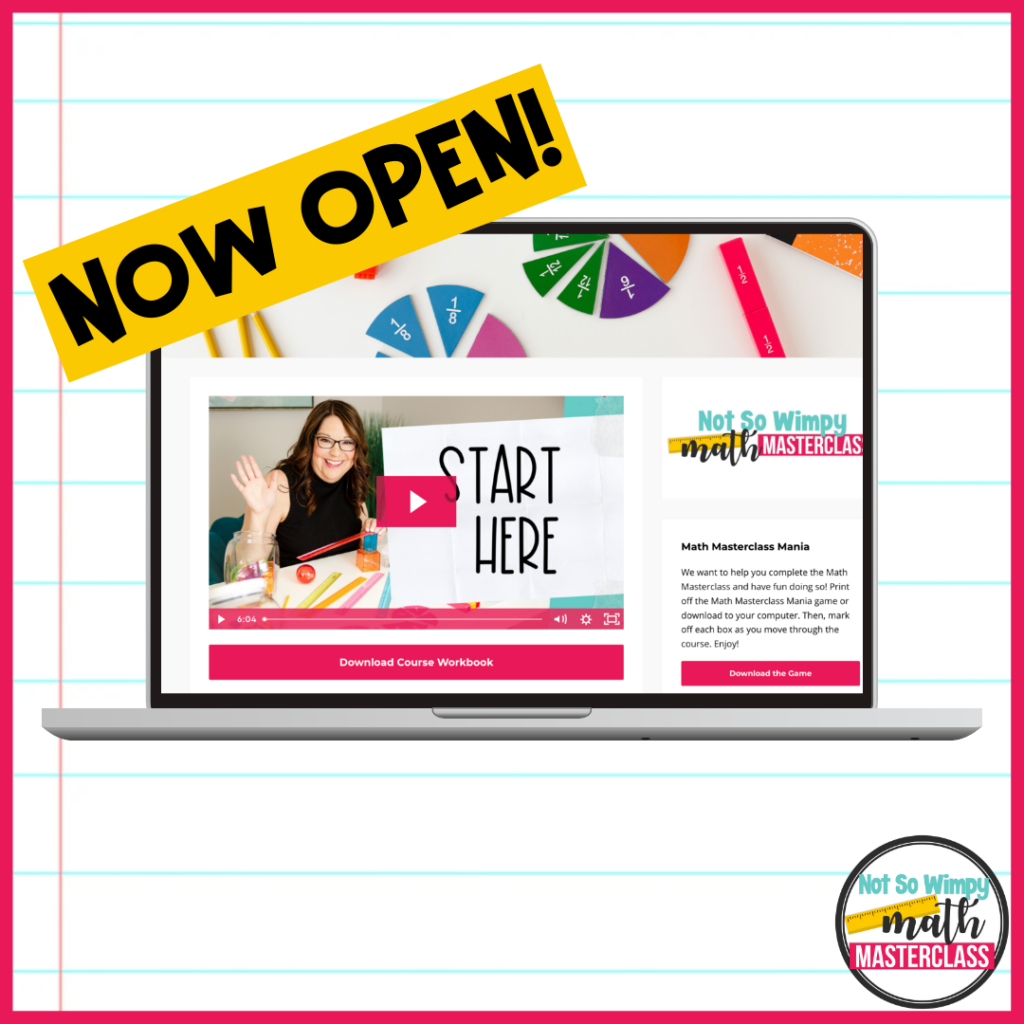 Want to learn even more about integrating math centers with your existing curriculum?
I've created an online professional development course for teachers in grades 2-5 to help transform your math block from average to awesome! The Not So Wimpy Math Masterclass is my math-a-magical solution to an easy and effective math workshop.
In this course I will show you how to manage a fun, engaging, chaos-free math workshop so you can create a classroom full of confident students who LOVE math!
When you adopt the Not So Wimpy approach to teaching math:
Planning, prepping, and teaching lessons will be simple
All your students will experience growth and develop confidence
You'll have multiple daily opportunities to easily differentiate lessons
Students will develop deep mathematical understanding
Behavior problems will be reduced
This tried and tested process for teaching math works with any curriculum. And all it takes is 60 minutes a day.
The Not So Wimpy Math Masterclass is entirely online and self-paced. You take it when you want, where you want, and watch as many times as you want. Professional development doesn't get any easier.
Enroll today and take control of your math class.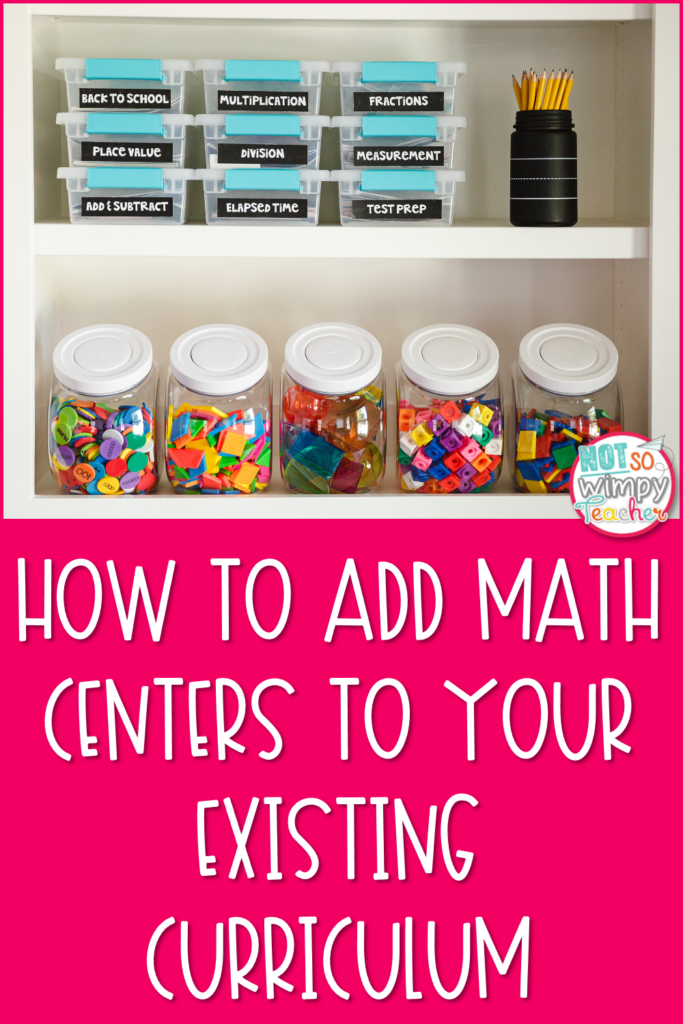 Have a Not So Wimpy Day,