Once upon a time you had to teach your students writing….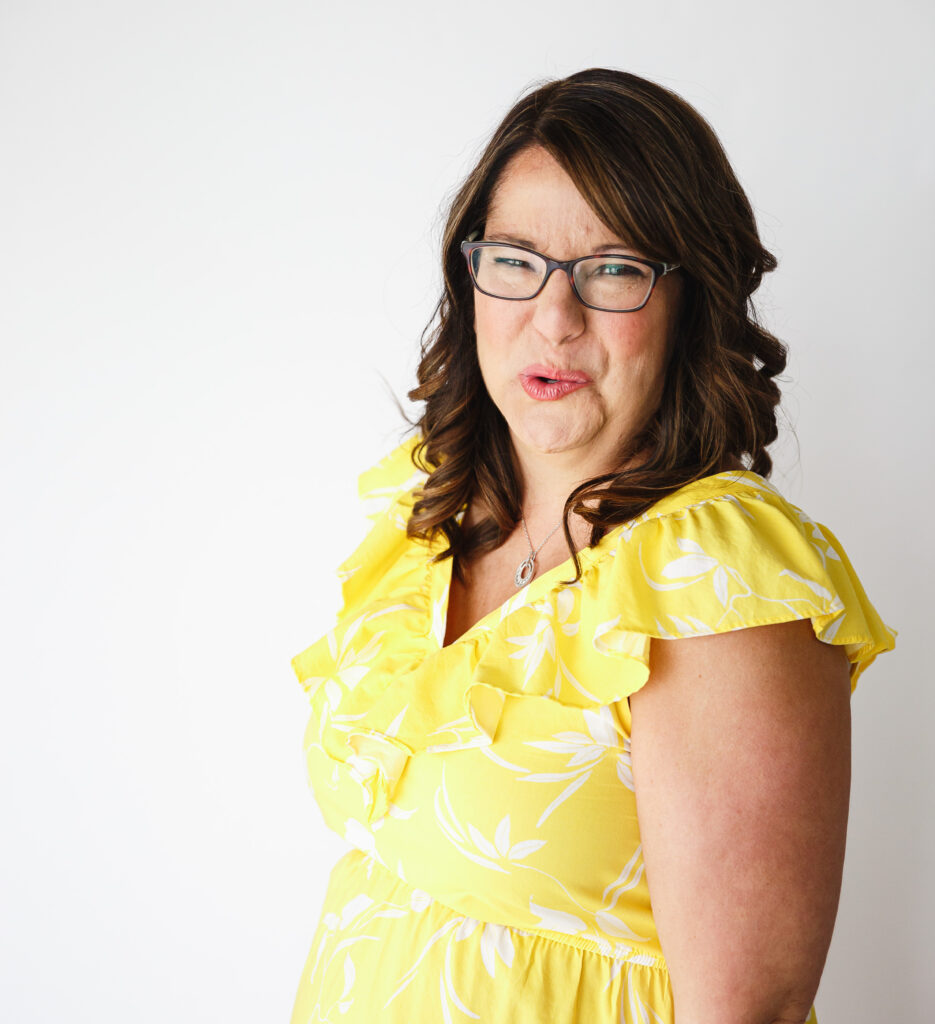 And you didn't like it at all. Not one bit! Because…
Every time you went to teach it, your students would pitch a fit.
"It's too hard!"
"This is boring!"
They whined and they groaned. They stared into space.
"I don't know what to write about!"
"I don't know where to start!"
They doodled and shrugged. They took bathroom breaks times 10.
And when they did finally write? Every fiction story started "once upon a time" and ended with "the end."
Persuasive essays fell flat. Informational reports copied facts from the book.
Or worse–their writing was just gobbledygook.
Was it any wonder you felt blue? What else was a dedicated teacher like you supposed to do?
If your 2nd, 3rd, 4th, or 5th grade students struggle with writing...it's time to flip the script on this grim story
The truth is: most students struggle with writing. And the long term effects are serious:
Approximately 75% of both 12th and 8th graders lack proficiency in writing, according to the most recent National Assessment of Educational Progress.

For students of color, the numbers are even more alarming. Only 6% of Black graduates and 14% of Hispanic graduates in 2017 met the ACT's four college readiness benchmarks in English, math, reading and science.
And yet:
73.4% of employers want a job candidate to have strong writing skills, according to the National Association of Colleges and Employers.
Written communication is the 3rd most in-demand skill overall (after leadership and teamwork skills).
If you're reading this, I know you're a compassionate, caring teacher who finds this unacceptable. You want your students to succeed with writing, so they can have a successful life.
There's just one question: How?
The answer: Writing workshop.
But there's just one problem: Where are you supposed to start?
What should the mini-lesson be about? (There's so much to cover!)

What should the mentor texts be? (How do you find the right ones?)

How can you get your students to write if they hated it? (Because: they hate it.)

Do you really have to meet with them every day? (Yes.)

How are you supposed to help them edit and revise? (Without doing it all for them?)

How do you know if their writing is any good? (No, really. How?!)
And most importantly–how do you assess it, grade it, and set it in the stone of a report card?
Maybe you've tried to run a writing workshop before.
So you gazed deep into the crystal ball of the internet for blogs and articles to guide you..but ultimately, you couldn't find the clarity you needed about the next steps for helping your writers.
You got lost in the woods of writing workshop…so you very quietly gave up.
(And went back to the much simpler world of prompts, centers, and "craftivities.")
The 3 Myths That Are Killing Your Writing Instruction
Myth #1: I don't have time to teach writing
You're not wrong. Your time is at a premium. As a teacher, on a daily basis you're contending with:
A couple dozen students of different learning abilities and styles.
Several subjects to teach–and writing is only one of them.
Pressure from parents, administrators, and other teachers to do more with less.
Your daily schedule is packed. Where are you supposed to find 30 minutes for a writing workshop? (Especially when it makes both you and your students so miserable?)
Fact: The thing is, you have the same amount of time as every other elementary teacher. There's nothing stopping you from freeing up the time for teaching writing. All you need to do is make some tweaks and mindset changes. How? Keep reading…
Myth #2: "My school doesn't have a good writing curriculum."
Good writing curriculum can make it so much easier to teach writing. Instead, you've either been given:
Lengthy units of study that make it nearly impossible to prep and plan your writing instruction.
No curriculum or resources at all, so you have to cobble together your own and hope for the best.
Fact: This may blow your mind…curriculum isn't as important as the way you deliver the instruction! A quality curriculum can give you lesson ideas, but it is YOU, the passionate educator, who makes the biggest impact on your students' writing skills. How? Stick with me…
Myth #3 (and this is the deadliest): "I'm not good at writing, so I can't be a good writing teacher."
Writing is hard–even for authors and professional writers! And when something feels hard, we think we aren't good at it. This is patently false.
Fact: You're already a better writer than your students. But there's something cool that happens when you get serious about teaching writing: you become a better writer yourself.
In fact, if you can fall in love with writing, your writing will improve! And so will your students' writing.
It's time to fire up your growth mindset and see your potential to improve. You might not be a good writing teacher YET, but you can be a great writing teacher soon!
So what's the real scoop on why teaching writing is so hard?
Research shows you were probably never taught how to teach writing.
Most universities and teacher preparation programs fail to include the teaching of writing to children.
The National Council on Teacher Quality did a scan of course syllabuses from 2,400 teacher preparation programs that showed the teaching of writing was not "being covered in a widespread or systematic way."
Another study of almost 500 teachers in 3rd-8th grades found:
Fewer than 50% of those teachers had taken a college class about the teaching of writing.
Fewer than 33% of them had taken a class about how children learn to write.
So is it any wonder that only 55% of those teachers liked teaching writing?
Because here is an inconvenient truth: nobody likes doing things they don't know how to do. When we don't know how to do something, we lack confidence when we're doing it. Eventually, we crumple in the face of the inevitable challenges.
Come close…I'm going to let you in on a little secret.
Even though writing is difficult to teach, you are NOT a wimpy teacher. Here's what this means about you:
You love learning new things. You're a lifelong learner who probably has more than one degree. You truly believe in learning.
You have a strong desire to improve. You're always looking to enhance your knowledge, instruction, and understanding of everything you do.
You're passionate about your students and their success. You live for those moments when you see them figure something out, when they're proud of themselves, when they feel confident and excited about what they're doing.
You've. Got. This.
All you need are the tools to ignite your fire for learning, improvement, and helping your students so you can run a successful writing workshop that leads to strong writing scores and excited writers!
And with your permission, I'd love to be your coach and show you how to implement a writing workshop that will get you those results.
Teach your students to be great writers in less time than it takes to get 24 kindergarteners logged into a website.
Introducing the Not So Wimpy Writing Masterclass:
A self-paced professional development program that teaches you, step-by-step, how to become a successful writing teacher who inspires students and transforms them into great writers.
We've taken everything we've learned from our collective 35 years of experience in education and distilled it into a system that's simple yet powerful. The proof is in the pudding of hundreds of students who've gone on to pass their writing assignments with flying colors.
The Not So Wimpy Writing Masterclass is the first program of its kind that…
Is Laser-Focused on Simple Implementation
Our program is streamlined. You won't find pie-in-the-sky theories and/or strategies that sound nice on paper but in reality are completely impractical in today's busy and diverse classroom. On the flip side, there's no filler or fluff either.
Teaches You How to Teach Writing – No Matter Your Skill Level or Curriculum
We've designed our program so that any teacher can teach their students how to write, regardless of their writing ability or curriculum. Our modules are uncomplicated and focused on a series of steps. If you can follow instructions, you can become a great writing teacher, plain and simple.
Is Built Specifically for 2nd, 3rd, 4th, and 5th Grade Teachers
We'll be blunt: most of the other courses you've seen share strategies that work only in a secondary classroom. Not the Not So Wimpy Writing Masterclass. We're only teaching you the approaches we've personally seen work for these grade levels.
Smart teaching techniques + no-nonsense skill building = an unstoppable writing teacher, confidently transforming students whose writing abilities grow exponentially.
No magic spells required.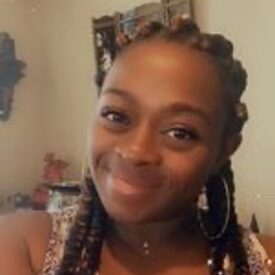 Writing Test Scores Increased!
"I hated teaching writing before the Masterclass! It was always so painful, for my students and me.
The first year I used the Masterclass, I saw such a difference. Using Jamie's rubric, I saw one student go from an eight out of 20 to a 15 out of 20. Another student went from a 10 to a 19 out of 20. My students went from complaining about writing to not wanting to stop writing even when it was time to go home.
The Not So Wimpy writing process makes teaching writing easier and more manageable, and it works for my students of all levels."
Here's what's inside the Not So Wimpy Writing Masterclass
Implementing a Writing Workshop that Works
Have you heard the news? There's a new writing workshop in town…and it's less chaotic, way more manageable, and much more successful.
The very first thing we'll tackle is finding time in your busy day for teaching writing.
Then you'll get down to brass tacks by reviewing the major components of the traditional writing workshop before diving into how to adapt them for the realities of the modern classroom.
Voilà! You now have a framework for teaching writing workshop.
Highlights:
Find (and free up) hidden pockets of time in your current schedule using our seven-question approach.
Learn the four must-have components of a successful writing workshop.
Unlock the secret to making a writing workshop manageable with the Not So Wimpy Writing Process.
Teach Mini-Lessons that Make a Major Impact
Now that you have an effective framework for writing instruction, it's time to talk about the mini-lesson that kicks off each day.
Here, you'll learn the basics of creating and delivering a writing mini-lesson, including simple strategies for using mentor text and anchor charts. The best part? You'll learn how to keep those lessons short so your students have more writing time.
Highlights:
Learn the must-teach writing lessons for narrative, informational and opinion writing using my guide, "What to Teach During Writing."
Find out the simple way to use mentor text in your writing lessons (or, to gather books from my suggested mentor book list).
Identify a simple way to use anchor charts to model writing skills, even if your art skills peaked in 2nd grade.
Discover the 5 strategies you can use to keep the lessons short yet effective.
Get Your Students Writing Independently
Your mini lesson was a slam dunk (you pro, you). Now it's time for your students to do some writing! Don't be afraid, Module 3 tells you how.
What should your students write about? This is when you'll find out how to expertly help them come up with topics. Then, you'll learn a simple approach for helping students spend an ample amount of time revising their work (without you having to do it for them). Finally, you'll learn how to assign daily writing tasks that grow their writing skill and confidence.
Highlights:
Discover 4 simple lessons that will give your students dozens of ideas for their next story. (You'll never hear "I don't know what to write about!" again.)
Learn the pros and the cons of 4 different types of writing notebooks--and choose the one that works for you.
Get strategies for setting up student notebooks so that writers have plenty of space to make revisions.
Set up a routine where students spend the majority of their writing time revising.
Master the use of daily writing tasks to keep your students progressing and growing as they write.
Simple Ways to Conference with Every Writer
Congratulations, your students are now writing independently! The next step is to conference with your writers. This is your opportunity to differentiate and meet each individual student's unique needs.
Here, you'll find out two truly practical types of conferences that allow you to meet with each writer every week–without feeling overwhelmed. Even better, you'll discover the exact things to say and do during your conferences so no time goes to waste. You won't have to struggle to edit everyone's writing, because you'll receive a stress-free approach to doing so.
Highlights:
Implement two types of conferencing with ease, even if conferencing has never worked for you in the past.
Discover the exact things you should say and do during your next writing conference.
Use my writing group posters to help guide your conferencing groups.
Master the ability to help a student edit their own writing to the best of their ability.
Grab my writing conference tracker forms to keep your conference notes organized.
Getting Writing Grades Without Taking Papers Home Every Day
Great news: your students are producing amazing work! It's time to grade them and their writing.
Don't groan! Grading is mandatory…but it does NOT have to be agonizing.
Instead, you'll learn alternatives to grading a huge stack of writing samples every single time. However, when you do have to grade some writing samples, don't sweat it–we'll show you how to use a rubric to make it much less painful. (Yes, really.)
Highlights:
Identify the one thing that you should never grade (you'll be so relieved to skip this).
Discover 4 ways to grab writing grades that are quick, but meaningful.
Learn 3 strategies for using rubrics to make the grading process easier and more manageable.
Get my simple writing rubrics to use in your classroom.
Share Student Writing Daily
This is our favorite, most fun part of the Not So Wimpy Writing program: sharing student writing! Thanks to you, your students will feel excited and proud about their writing. They'll be eager to share.
Here, you'll find out why you should ditch the "author's chair" in favor of allowing every writer to share every day. You'll also discover unique ways to publish and celebrate their writing. We're not exaggerating: your students will beg for more time to write.
Highlights:
Discover my simple trick that will allow every one of your students to share their writing every day with only 5 minutes of class time.
Explore new, out-of-the-box ways to publish student writing.
Plan writing celebrations that are simple to implement yet will wow your students and make them eager to write more and more.
Starting your Writing Workshop Today
Hooray! Now you know exactly how to run a successful writing workshop, so it's time to actually do it.
This module will show you the basics of getting your writing workshop off the ground. You'll need to train your students to work within your writing workshop model, so you'll get procedures for doing so.
Even if you've struggled to teach procedures in the past, you will be a pro after this lesson!
Highlights:
Master a strategy for building the stamina of your writers.
Learn a simple and effective approach to teaching absolutely any classroom procedure (even if you have a challenging group).
Discover the 5 procedures that you must teach and practice during the first week.
Get organized with our plan for your writing lesson plan binder
The Not So Wimpy Writing Masterclass
Here's what you're getting when you enroll today:
38
Not So Wimpy Writing Masterclass Training Videos
10
Hour Professional Development Certificate
1
Course Workbook for Note-taking
4
Printable Writing Rubrics
1
Guide With Lesson Ideas for Teaching Narrative, Opinion, and Informational Writing
And 3 VERY exciting bonuses!
Everyone receives these bonuses!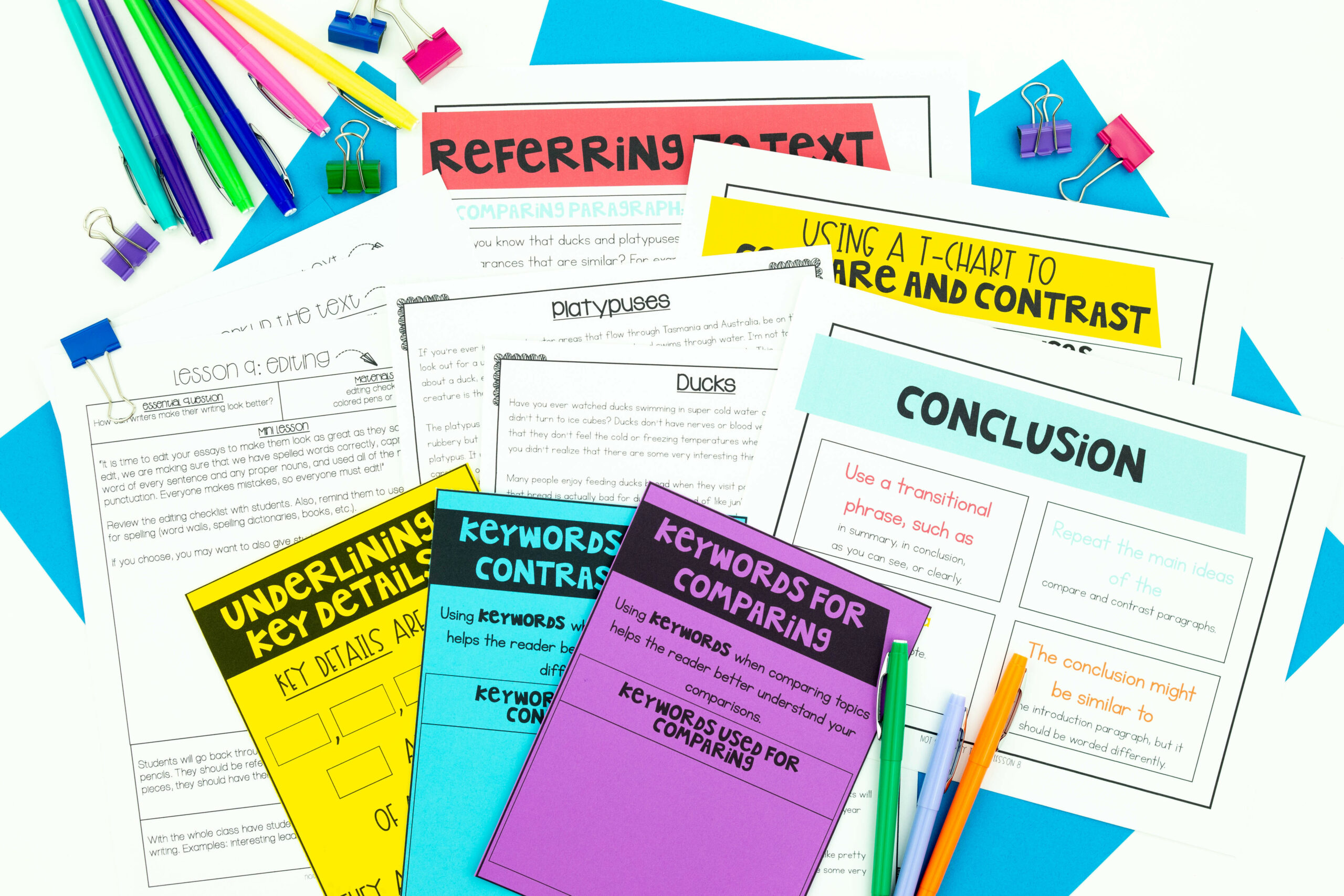 Compare and Contrast Reading Response Writing Units
Compare & contrast essays are often included on standardized tests—but let's be honest, they can be hard to teach! Why? Because they require students to do two things: comprehend the texts and write well about what they read. My units take the guesswork out of teaching this challenging standard.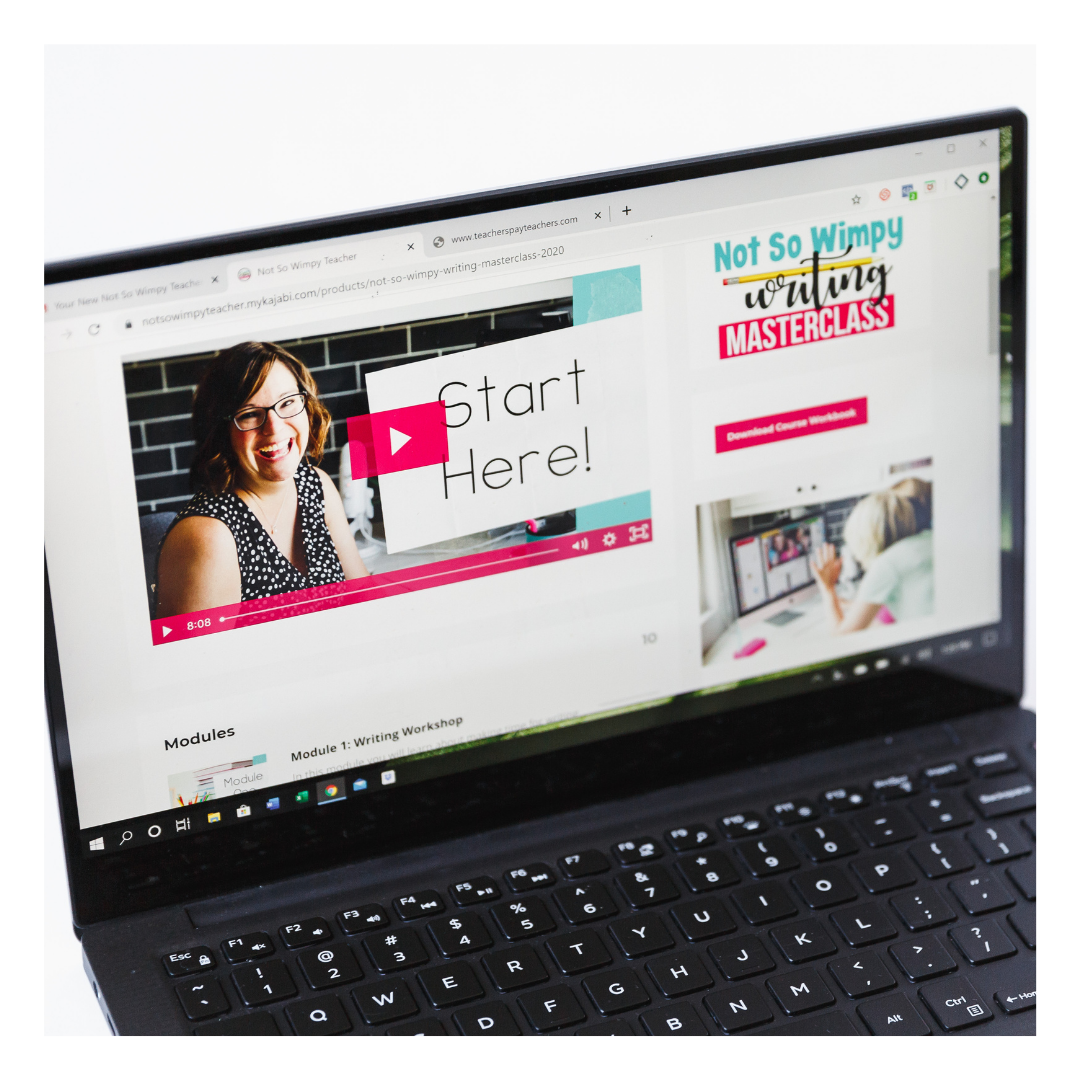 Bonus Module: Video Trainings for 3 Writing Genres
These 18 short-yet-powerful videos will share quick tips and tricks for teaching the most important skills for personal narrative, information, and opinion writing. They're practically required viewing before you start teaching each genre!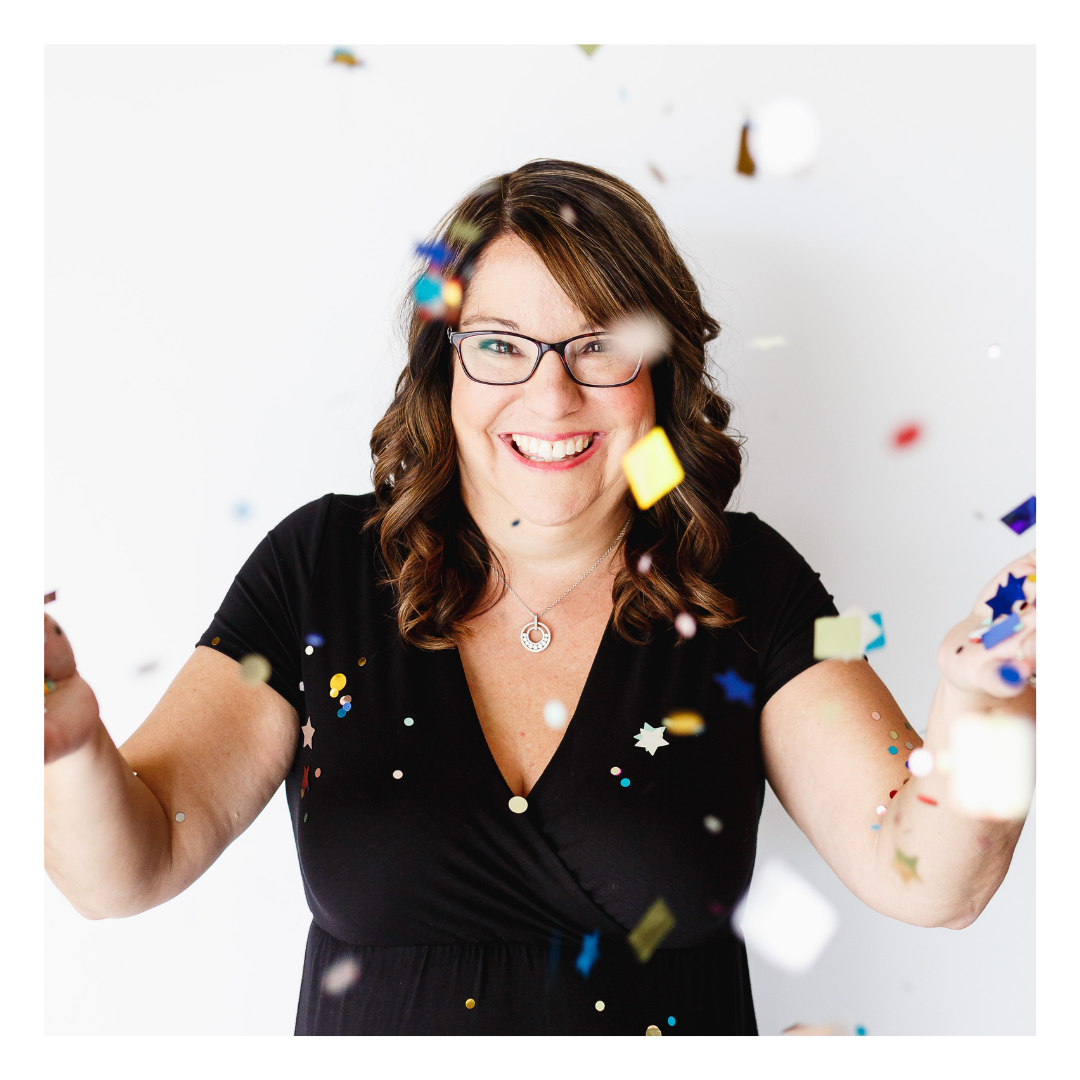 Ongoing Support
You'll get immediate access to the Not So Wimpy Writing Gurus Facebook group. In this exclusive group, you'll find support and advice from the Not So Wimpy Team and Masterclass alumni (aka your teacher peers). It's a great place to ask questions, find encouragement, and get ideas and inspiration. Just wait until you see all the amazing discussion here.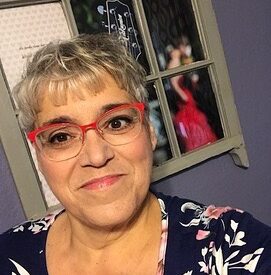 No more worrying about writing!
"Even though I'm a good writer myself, teaching writing had always felt like my weakest area. My students struggled with it. So when I saw Jamie's course in 2019, I jumped at the opportunity to take it.
The Masterclass really does teach you how to help all of your students, regardless of their learning level.
The way Jamie has laid out everything so clearly and concisely just makes lesson planning and everything else so much easier, focused, and on task. Writing is the last thing I worry about now, because it's the thing I've become most comfortable with."
Program Logistics: How Do I Take the Masterclass?
This program is only available online–which it makes it the best darn professional development you could ever take. Why? Because you don't have to dress up, wear makeup, or do your hair in order to participate! You can watch (or listen) while wearing your pajamas, going on your run, or driving to pick up the kids from badminton practice–nobody will know but you!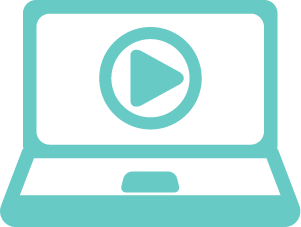 All classes are available online.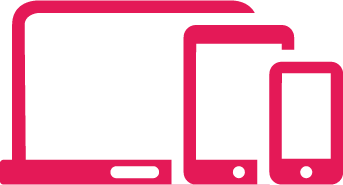 Watch (or listen to) the videos from your iPad, iPhone, Laptop.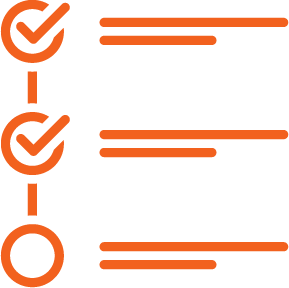 Go through it one module at a time.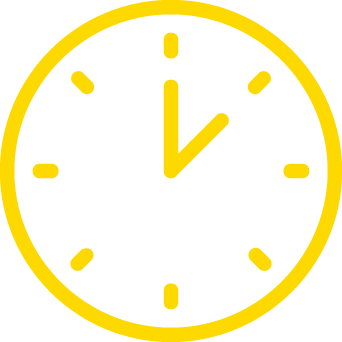 Become a confident writing teacher in just 10 hours! The program is completely self-paced.
Who is the Not So Wimpy Writing Teacher?
Hi, I'm Jamie Sears. You may know me from such websites as The Not So Wimpy Teacher or TPT, or Facebook groups with the NSWT name.
I help teachers overcome the challenges of teaching in the 21st century. I'm a wife, mother of 5 fantastic kids, education blogger, and curriculum author.
I'm particularly passionate about helping teachers become more confident writing teachers. Why?
Because I was once like you.
I too once dreaded teaching my students how to write. So I tried out different techniques until I found the ones that worked. I took those, added a few simple changes to my approach, and lo and behold, I had created the recipe for student writing success!
Turning your students into great writers doesn't have to be a fairy tale.
But don't just take our word for it. Listen to these stories from actual students of the course.
Frequently Asked Questions
My students must take standardized writing assessments. Will these strategies help my students perform well on these assessments?
Yes, and here's why: the Masterclass is focused on giving your students the tools they need to be a better writer–regardless of the writing task at hand. It's not just about writing one good story / essay / narrative. It's about teaching the writer how to write.
What if my school has a mandatory curriculum? Or, what if I don't have a writing curriculum at all? Will the masterclass still help me?
This Masterclass is not curriculum. The Masterclass teaches you the science of teaching 2nd, 3rd, 4th, and 5th grade students how to write. No matter what your curriculum is (or isn't), this Masterclass will make you a more effective writing teacher.
What if I don't have very much time to teach writing?
In short: we'll show you how to make the time…and then we'll show you how to keep it simple so it doesn't feel time-consuming at all. The truth is, you have the same amount of time as every other elementary teacher. The Masterclass is designed to help you make some tweaks and mindset changes so you have enough time. In fact, it's highly likely you and your students will love writing so much that you'll wish you had even more time for it!
What if I don't have time to take the course right now? How long will the course be available?
Because this is an online course, you can take it whenever you want! When you purchase the Masterclass, you'll have instant, lifetime access. You can take it now, take it later, and refer to the modules as many times as you need to in order to become a great writing teacher.
Will I receive professional development credit for taking this course?
All class participants will receive a 10-hour professional development certificate after you finish watching the course videos. Because every school is different, you'll need to check with your administrator to make sure the certificate will be accepted.
The Not So Wimpy Writing Masterclass
Here's what you're getting when you enroll today:
38
Not So Wimpy Writing Masterclass Training Videos
10
Hour Professional Development Certificate
1
Course Workbook for Note-taking
4
Printable Writing Rubrics
1
Guide With Lesson Ideas for Teaching Narrative, Opinion, and Informational Writing
And 3 VERY exciting bonuses!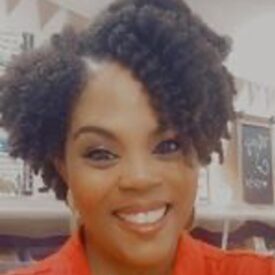 Students actually WANT to write!
"Now everyone wants to write. All of them have shown growth in their skills. What I would say to anyone considering the Masterclass is, 'Do you want your students to be able to write in any style of writing, successfully, by the end of the year? Then this is what you need to do in order to see those results."
"But Jamie! Is the Masterclass right for ME?"
We think the answer is "Yes!" but we're here to help you decide for yourself.
It
is

right for you if….
You're a new teacher who wants to "get it right" from the get-go
You're a seasoned teacher who hasn't seen as much student success as you would have liked
You don't like teaching writing, for all of the reasons discussed above
You like trying something new…as long as you know it will pay off
You want to spend less time preparing lessons and grading writing samples
You feel a renewed optimism about teaching writing workshop
You teach writing to 2nd, 3rd, 4th, or 5th grade students
You feel confident grabbing your access details knowing that you have 14 days to test it out.
It is
not

right for you if….
You feel confident about your current writing instruction, and you're seeing student success in the form of great grades and writing test scores
You don't need new, proven strategies for teaching writing in a simple, non-overwhelming way
You're comfortable with the amount of time you spend teaching writing in relation to your students' success
Your students never whine, groan, complain, or protest about writing time
You teach students at a grade level that's not 2nd, 3rd, 4th, or 5th grade
You don't have internet access, or access to a smartphone, tablet, or computer
Your budget is tight, and spending $97 on this Masterclass would be a real financial hardship for you and/or your family.
Let me say this upfront…
Not So Wimpy Writing Masterclass is a step-by-step writing implementation program for teachers who are excited and committed to increasing the effectiveness of their writing instruction. It is a proven strategy for teaching writing.
One that's…
…simple to implement,
…increases your students' love for writing,
…and helps your students to grow in their ability to write regardless of their current writing level.
Now here's the kicker.
You will instantly receive access to all seven modules of training videos, the workbook and extra printables. You will immediately have the opportunity to join the members only Facebook group to get ongoing support.
Watch a few of the lessons. Ask some questions in the group.
If you don't feel like you're on your way to becoming a more confident writing teacher, just let Jamie at Jamie@notsowimpyteacher.com know within 14 days, and we'll fire back your investment so that you can put it towards another writing training course.
"My students used their new skills to make a big change: get women's sports included in the morning announcements."
This is a real story from one of the Masterclass participants, 3rd grade teacher Karen McClane.
After I took the Masterclass, my 3rd grade students didn't just become better writers. They used their new writing skills to get women's sports included in the morning announcements.
The morning video announcements in my school are put together by a group of students. One of the segments every Wednesday is the Sports Recap, which covers things like NFL and NBA games. One day some of the girls in my class said, "They always give us updates on men's sports. Why don't they ever talk about the women's sports teams?"
So they decided to write a persuasive letter about why Sports Recap should include women's sports in the morning announcements. My class has 20 students (9 girls and 11 boys), and 5 of the girls wrote the letter. But all of the girls and the boys signed the letter, and addressed it to the music teacher who runs the morning announcements.
He must have shown the letter to the student who does Sports Recap, because he put up a picture of my entire class and filmed the voice of the student saying, "Thank you to Mrs. McLean's class for suggesting the idea of putting female sports information on Sports Recap, we should have done this earlier, but now we'll have it on."
My whole class cheered and clapped after this was announced. I told them how proud I was that they saw something they wanted to have changed, and then did something by speaking out. Better yet, they were heard! My students saw that words matter and that writing has a real-world application.
This experience inspired them so much that they've been writing to get other things changed in our school. I have a very ambitious group of students for sure!
The Not So Wimpy Writing Masterclass gets results. By the end of this program, you will have learned how to:
Turn your students into skilled writers who love writing so much, they beg for more writing time!
Follow a process for teaching writing that makes it simple, effective, and even joyful to teach writing.
Create manageable mini-lessons to teach.
Find time every day for writing instruction, and weekly conference time for all of your students.
Help your students get the skills they need to perform well on standardized tests.
Take all the mystery, overwhelm, stress, and anxiety out of teaching writing.
Most importantly, you'll know you're setting up your students to succeed in life, not just the classroom. And isn't that why you became a teacher in the first place? To make a difference in the lives of children?