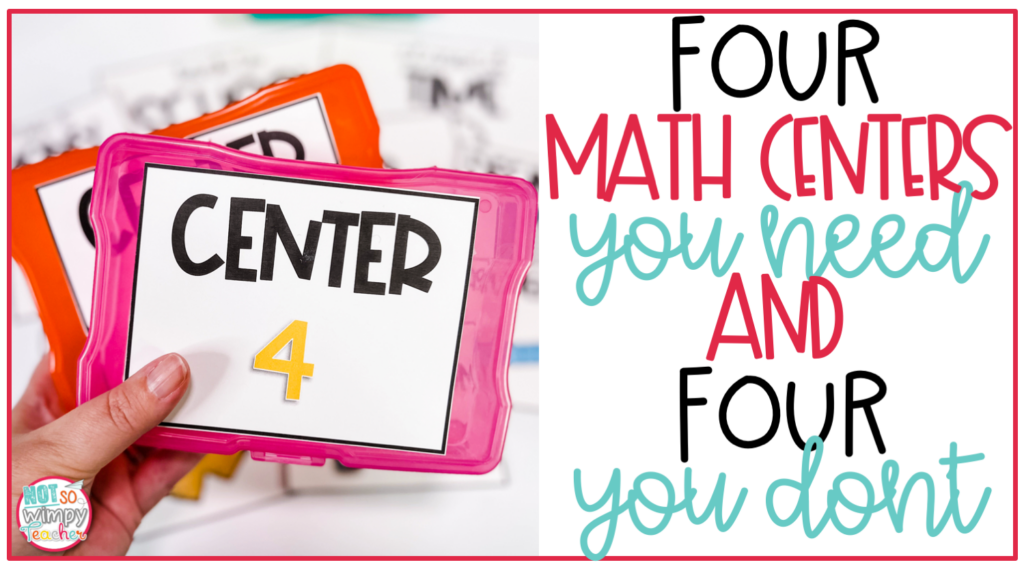 Math centers are the number one way to make your math block more engaging and effective. The right math centers help keep kids focused on learning and give you time to meet with small groups to offer differentiated instruction. But not all math centers are created equal. Today I'm sharing four math centers you need and four that you definitely don't.
Four Math Centers You Need
I'm all about making things easy. For teachers. For students. For math centers. You will see that the common thread running through the four math centers you need is simplicity.
1. Spiral review
Spiral review is the idea that after introducing and teaching a concept or skill, students continue to practice it regularly throughout the school year. Spiral review is important for a number of reasons:
It gives students the opportunity to repeatedly practice key concepts and skills, which helps them maintain the skills they need for higher-level learning.
It gives students additional opportunities to increase their conceptual understanding and master tricky skills.
It promotes confidence in students because they are familiar with the content.
It reduces the amount of time needed for test prep because students have been practicing the skills all year.
If you really want kids to master math concepts, you must build in time for spiral review activities during math centers.
And your independent math center is the perfect place to do this. Students already know how to do these tasks and they can complete them independently.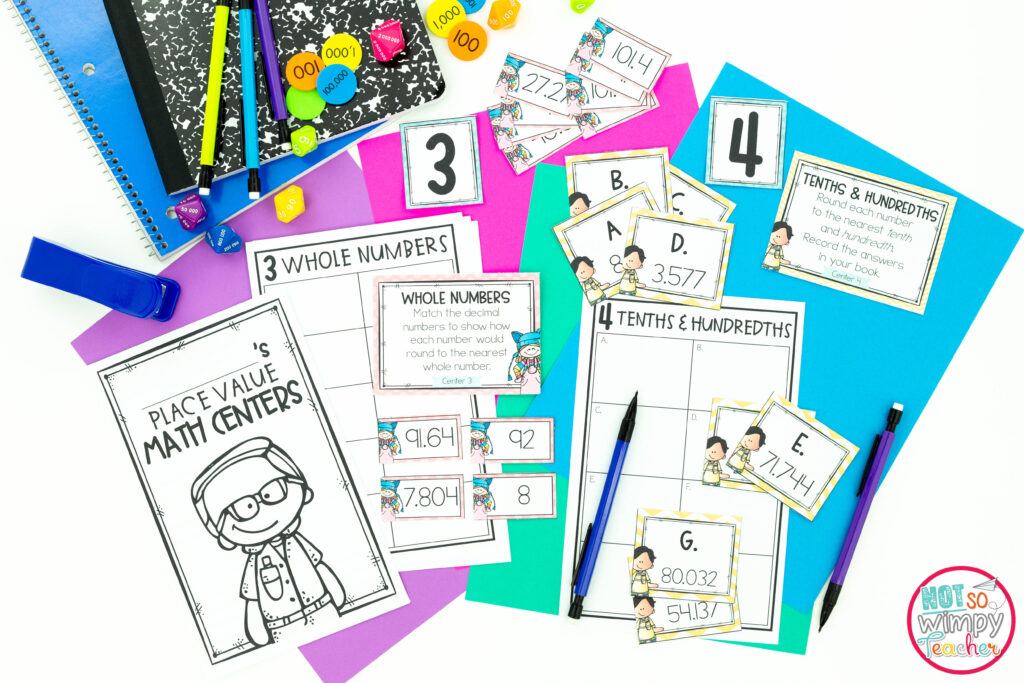 I've designed an entire year of spiral review math centers activities for grades 2-5. Each year-long math center bundle includes 90 different hands-on centers. Students love the fun activities like sorts, task cards, journaling, and more. And teachers love these ready-to-use centers that review essential learning standards.
2. Math fact practice
Math fact mastery is an important skill for all students to achieve. Truly knowing math facts gives students confidence and helps them perform better on higher-level math skills. That's why it's so important to build math fact practice into your daily math routine.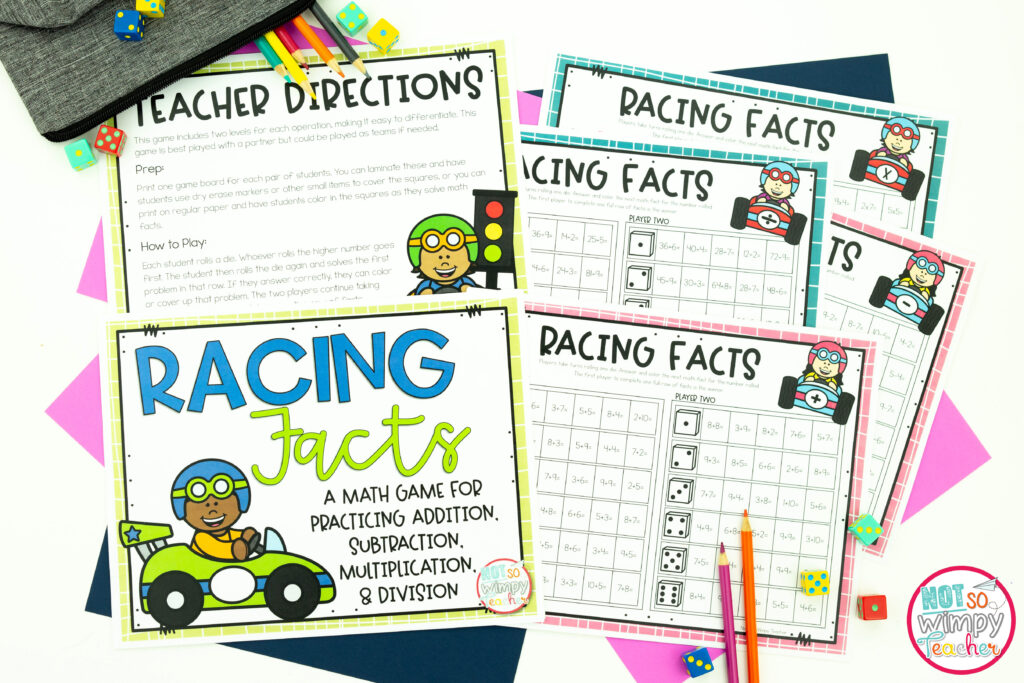 I recommend devoting one of your math centers to math facts activities. Practicing math facts is relatively straightforward, and it's an easy task for kids to work on independently.
And it doesn't have to be boring. Check out my FREE Math fact Games for 16 fun and educational games that cover all four operations. Students will love practicing their math facts with these Racing Facts and Facts Go Together games. These activities will be the perfect addition to your math centers rotation.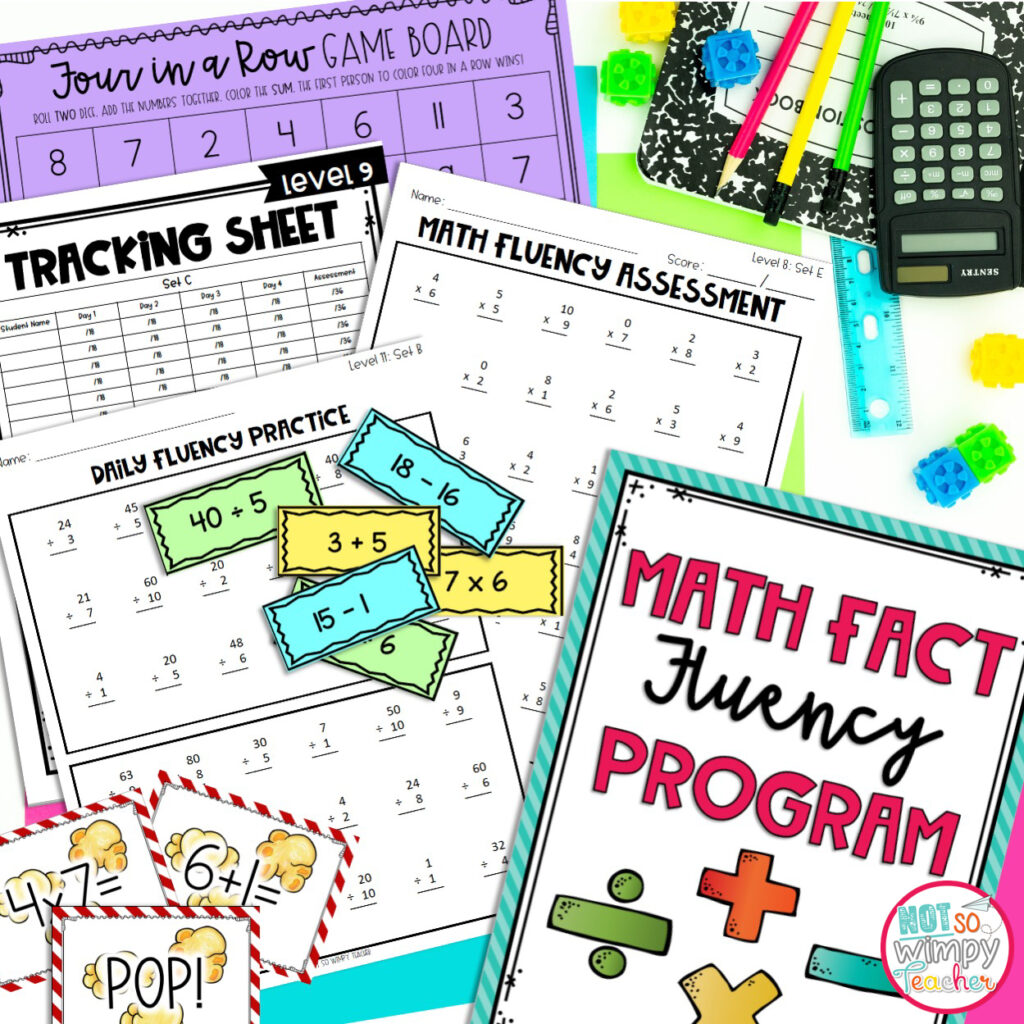 I've also created a Fact Fluency Program designed to help students in grades 2-5 master their math facts. The unique thing about my program is that it introduces mixed facts right from the very beginning. This leads to true mastery and increased student confidence. This program is easy to differentiate and designed to be super flexible. You can use it as part of your warm-up, whole group practice, or in centers.
3. Differentiation
Another thing that makes math centers such an effective learning tool is how easy they are to differentiate. Students learn best when they receive instruction at the appropriate learning level. Centers make it super easy to do this.
One easy way to differentiate is with technology. There are a variety of software programs like Moby Max, IXL, and DreamBox that provide adaptive instruction based on a student's performance on tasks. Differentiation is built into the program, and fun games keep students engaged in learning.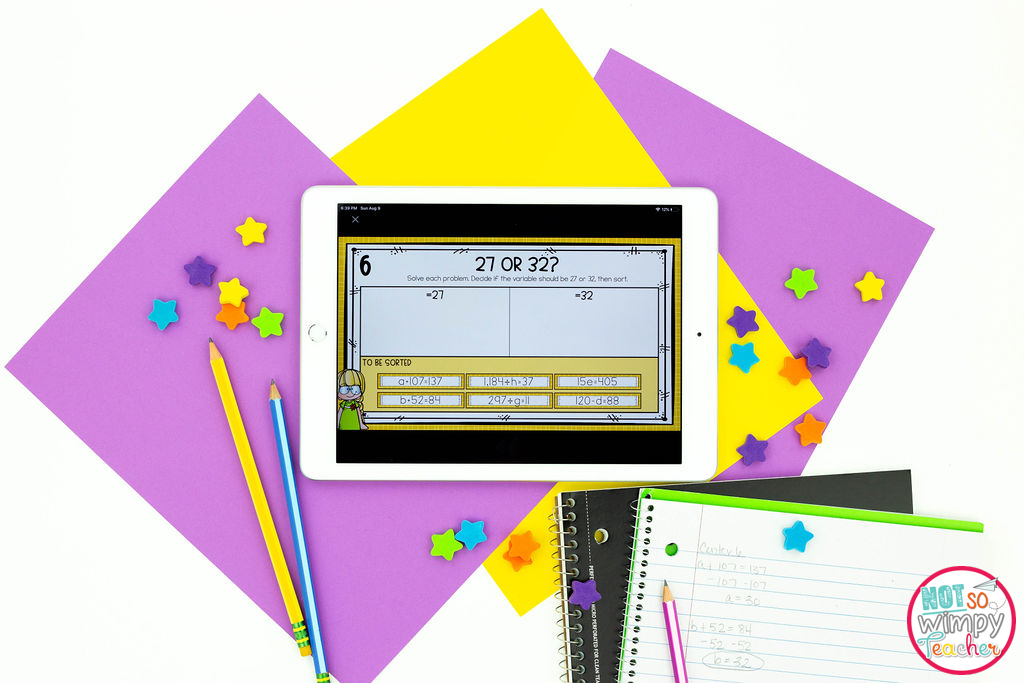 Of course, differentiation also occurs during your small group instruction. During centers, you have the opportunity to work with small groups of students. When these groups are based on ability, you can offer enrichment, intervention, and reteaching as necessary for each group.
In a small group setting, it is easier for students to ask questions and for you to assess their understanding.
4. Student choice
People, including students, like choice. When you give students autonomy over how and what they work on, they are more motivated to do the work.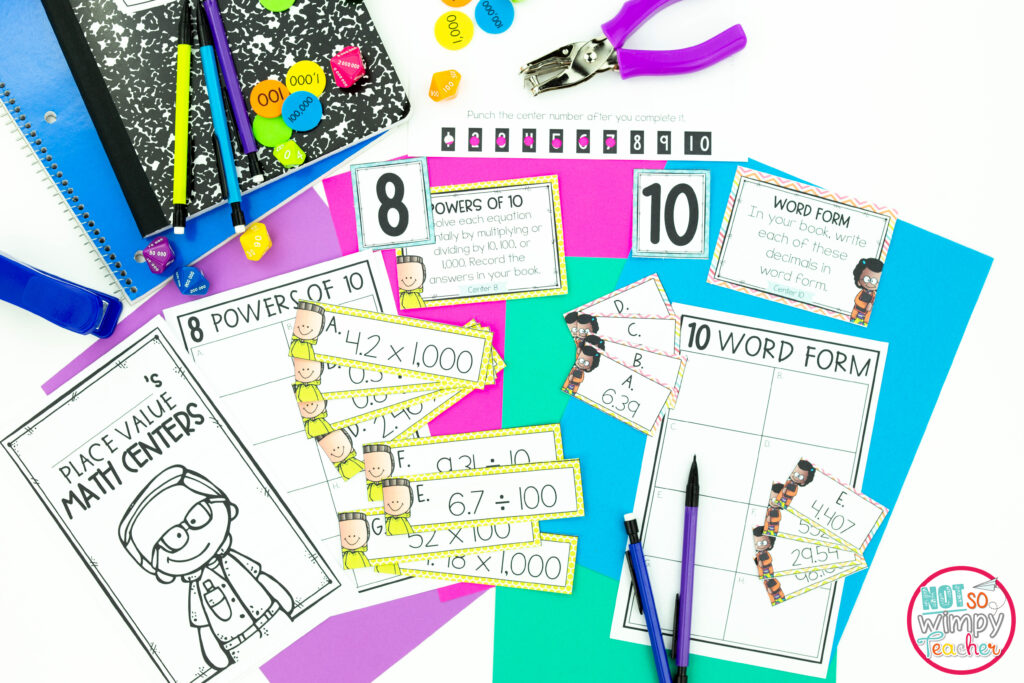 It's easy to build choices into math centers. Our math centers come with ten different activities per unit. I recommend allowing students to complete those activities in any order they choose. They simply pick a center, work on it, record their responses in the answer booklet, and then move on to the next one.
This method also makes prep easier because you don't need to make multiple copies of each activity. Usually, one or two sets of each center are enough.
Some students may never get through all the centers. That's okay. That's another way differentiation is built into the program.
Math fact practice and technology also offer students choices. If you provide a variety of math fact games, students can select which one is most appealing to them on a given day. And having a variety of software options, from paid programs to free learning games like Math Playground or Fun Brain also gives students autonomy about what to practice each day. 
Four Centers to Get Rid of ASAP
It's okay if you've been doing some or even all of these things. Or maybe you've been reluctant to try math centers because you thought you had to do these things and they just seem hard.
Well, don't worry. I'm giving you permission now to stop doing them. You do not need these four math centers to have a successful math workshop. In fact, when you get rid of these four centers, math centers will be so much easier to manage.
1. Centers that change every week
When I first started teaching, I thought I needed to come up with different centers every week. I'd spend hours searching on Pinterest or TPT for fun center ideas that kept things fresh.
This wasted so much time. Both my personal time and class time because I was constantly teaching how to complete new math center activities. The kids spent more time learning how to do something than practicing math.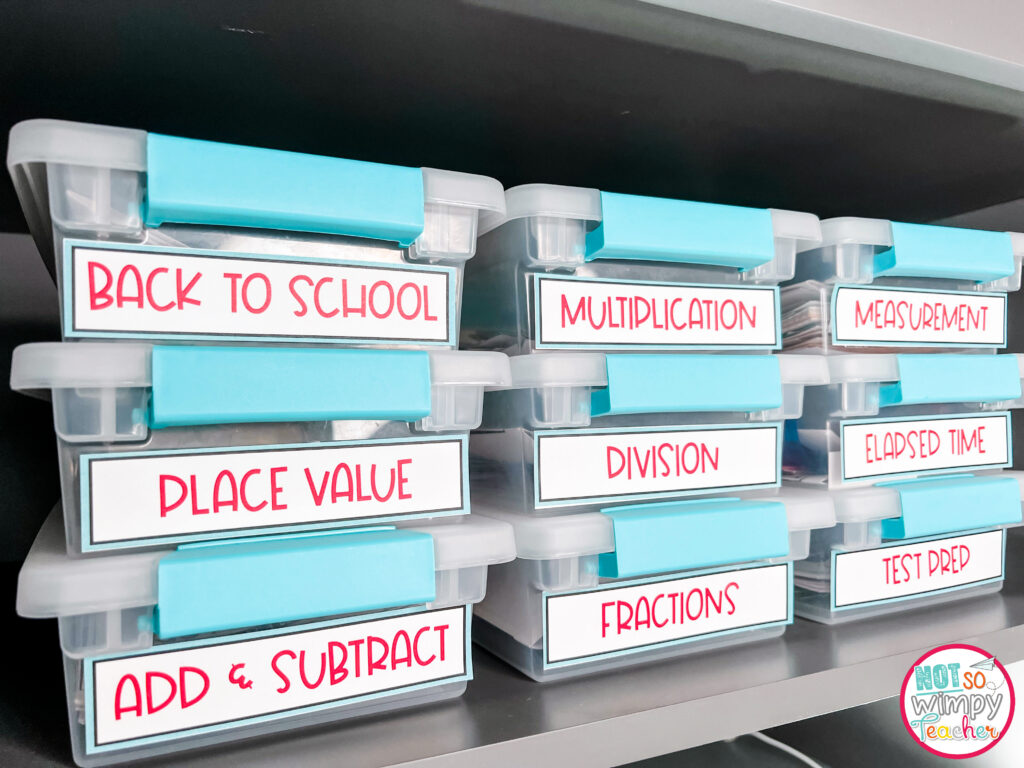 You do not need new centers every week. In fact, I recommend keeping your centers the same all year long. This allows students to become familiar with the activities so they can confidently complete them on their own. Using the same activities throughout the school year will save you so much time and energy.
And you don't have to create any of these activities because I've already done them for you. All of my math centers include the same center activities. Get your yearlong bundle here.
2. Centers created to fit a specific acronym
Just thinking about this one gives me a headache. But I've seen so many examples where teachers try to match center activities to certain letters of the alphabet. You don't need to waste time coming up with cutesy names for your activities just to fit a specific acronym.
And you definitely don't want to pick (or omit) activities because they start with the right letter. The most important thing about math centers is that they provide effective practice of essential math skills. So just go ahead and give them a simple name that reflects the nature of the activity and move on. Names like Meet the Teacher or Teacher Table, Independent, Technology, and Math Facts are all you need.
I promise, most of those acronym-based names are completely lost on students anyway. When you use a simple name, the kids are more likely to know exactly where they are supposed to be.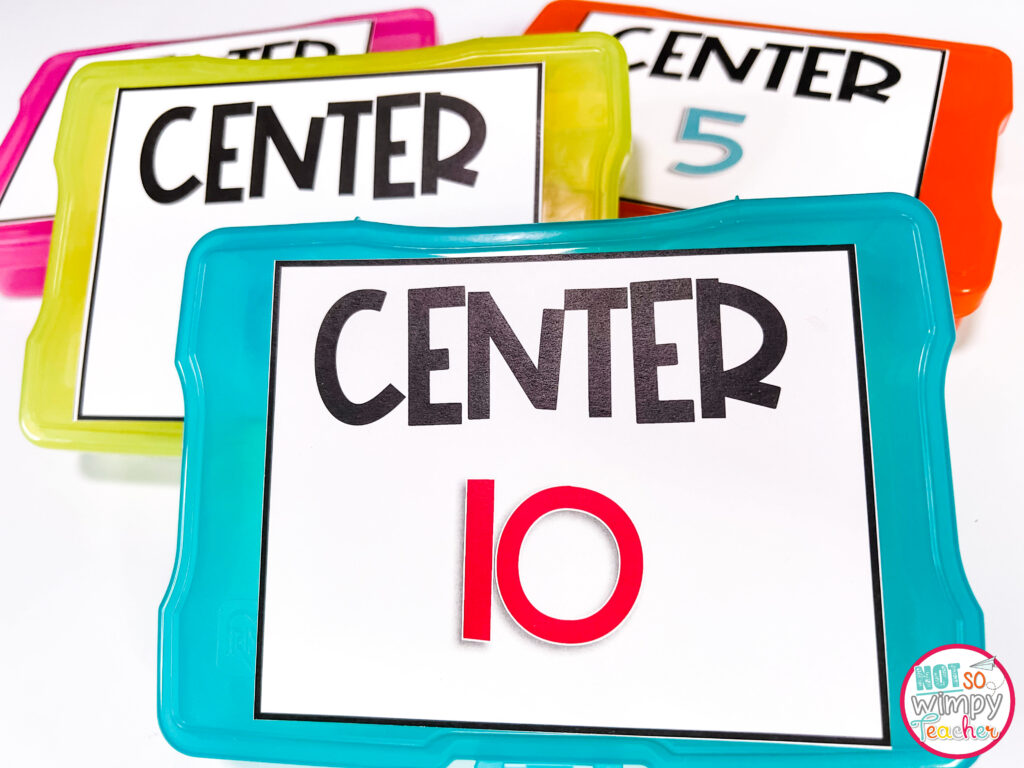 3. Different centers for every group
Some people get nervous when they think about differentiating centers. They worry that if they have four different groups, they need four different sets of activities for each center which quickly adds up to a lot of lesson planning.
But you do not need different centers for every group. All of your groups can and should be doing the same activities. Simply differentiate how those activities are completed by each group. You can allow lower learners to use additional resources like hundreds charts or times tables. Or you can require them to complete a fewer number of problems or activities. There are lots of simple ways to offer differentiation while keeping the activities the same.
4. Seasonal center activities
I know celebrating the holidays can be fun. And it's okay to throw these in occasionally. But generally, they don't cover the skills that your students are currently working on or need to review. Because every curriculum teaches skills in a slightly different order, seasonal activities do not necessarily coordinate with what you are learning or reviewing. Plus, if your math curriculum changes, your centers might become out of date.
It can also take a lot of time to find and prep seasonal center activities. If you really want to bring in a fun seasonal activity, try one of our holiday project based learning activities that you can easily complete in one class period. We've got activities for Halloween, Thanksgiving, Christmas, Valentine's Day, St. Patrick's Day, and Easter. And all you have to do is print and teach.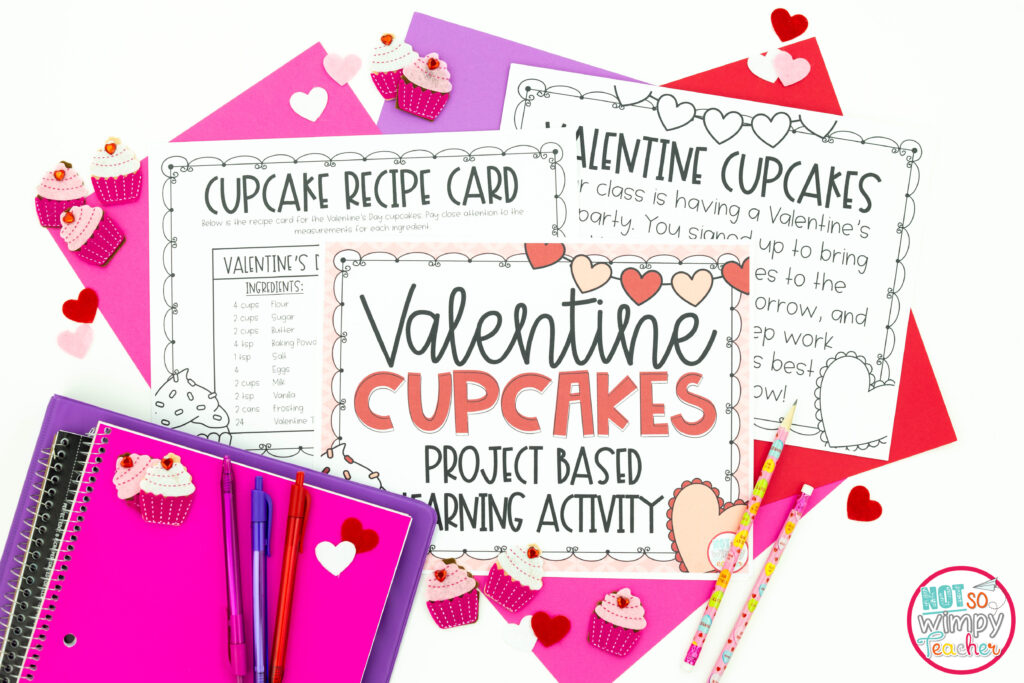 Learn more about the math centers you need
Want to learn more about how to use math centers in the classroom? The Not So WImpy Math Masterclass is just what you need. 
In this online professional development course for teachers in grades 2-5, you'll learn how to fit an engaging, chaos-free math workshop in a 60-minute math block, including everything you know to get math centers up and running with ease. You'll also walk away with tons of strategies to help your students deepen their skills, confidence, and conceptual understanding of math.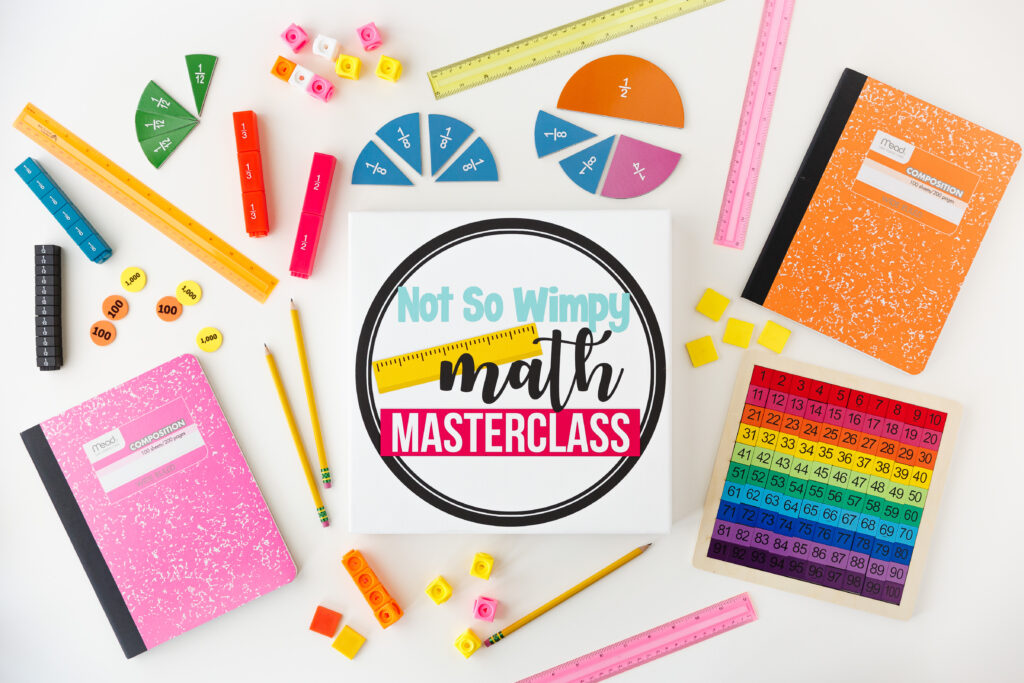 The Not So Wimpy Math Process will show you exactly how to:
Add centers to your math block that are simple and manageable for you AND wildly effective for your students
Divide your students into small groups AND provide intervention and enrichment to meet ALL your students' academic needs
Subtract ALL the chaos and confusion AND confidently fit everything into your 60-minute math block, and
Multiply your students' skills, talents, confidence, and love of math to the power of 100!!
The Not So Wimpy Math Masterclass will help you to create a classroom full of confident, thriving mathematicians.
And it works with any curriculum.
If you are ready to build a better math block and make your math class awesome, sign up today!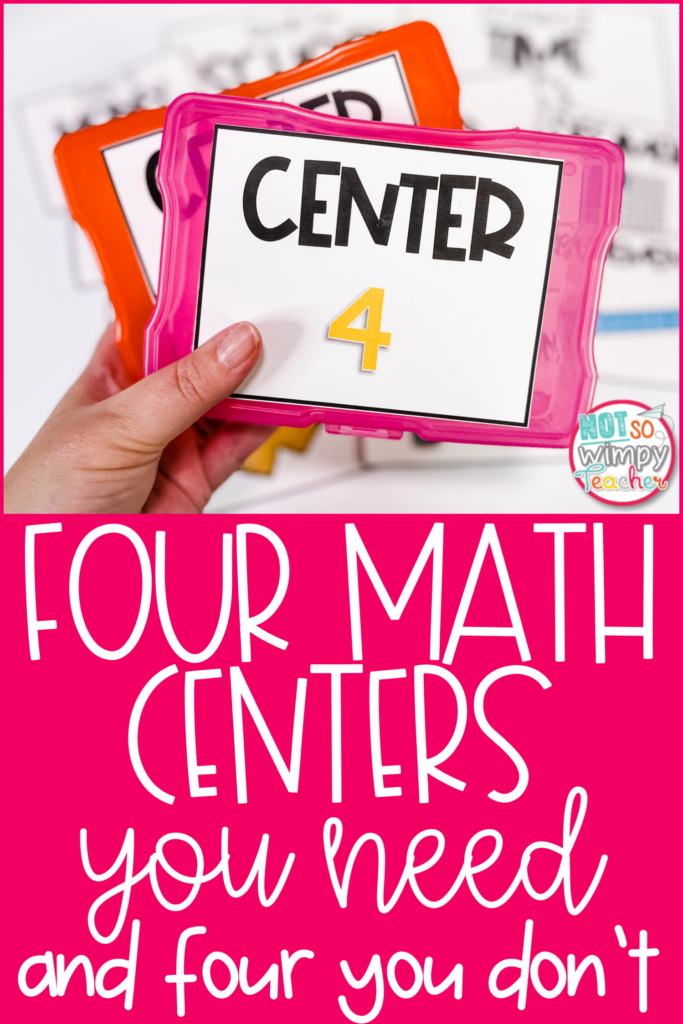 Have a Not So Wimpy Day,