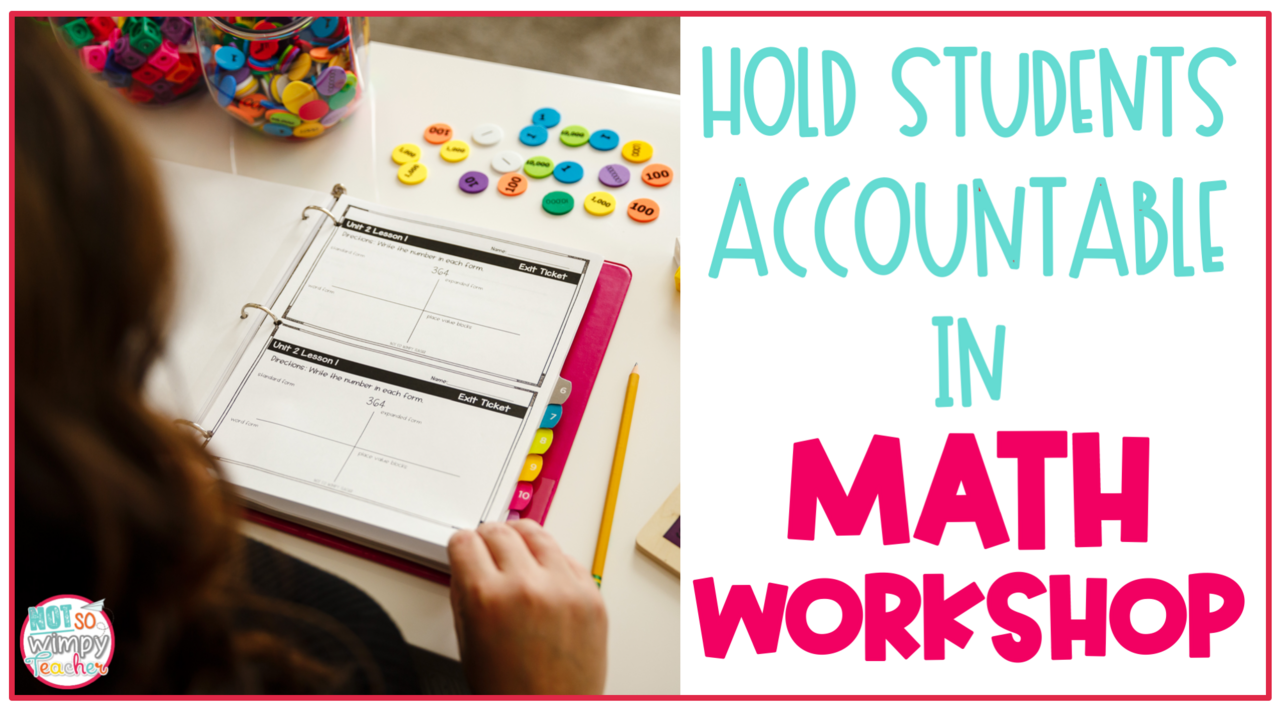 It's no secret that I love math workshop. I think it is hands-down the best way to teach math. It increases student engagement, decreases behavior problems, allows for easy differentiation, and helps students learn to love math. But I know some teachers worry that it's difficult to hold students accountable in math workshop.
There's no reason to let a lack of student accountability derail your math workshop. It's actually pretty easy to hold students accountable during math centers. 
Watch this quick video to for some simple tips on student accountability.
Keep reading below for more great tips!
It's okay not to grade everything
The most important piece of advice I can give you when it comes to holding students accountable in math workshop is that when it comes to grading centers, less is best. I know you need grades for your grade book. But you do not have to grade every single thing your students do.
It's okay for students to have time to practice new skills without being assessed on them. Honestly, the purpose of assessment is to show what students know. Students should not be assessed until they have had an opportunity to master a new skill. Therefore, practice activities should not be graded.
Just because you aren't grading an activity does not mean it is a waste of time. Practice time is very valuable for students and will increase their overall math understanding. When students have the opportunity to practice math without the pressure of being graded they will be more likely to master the material and perform better on standardized assessments.
But do grade some centers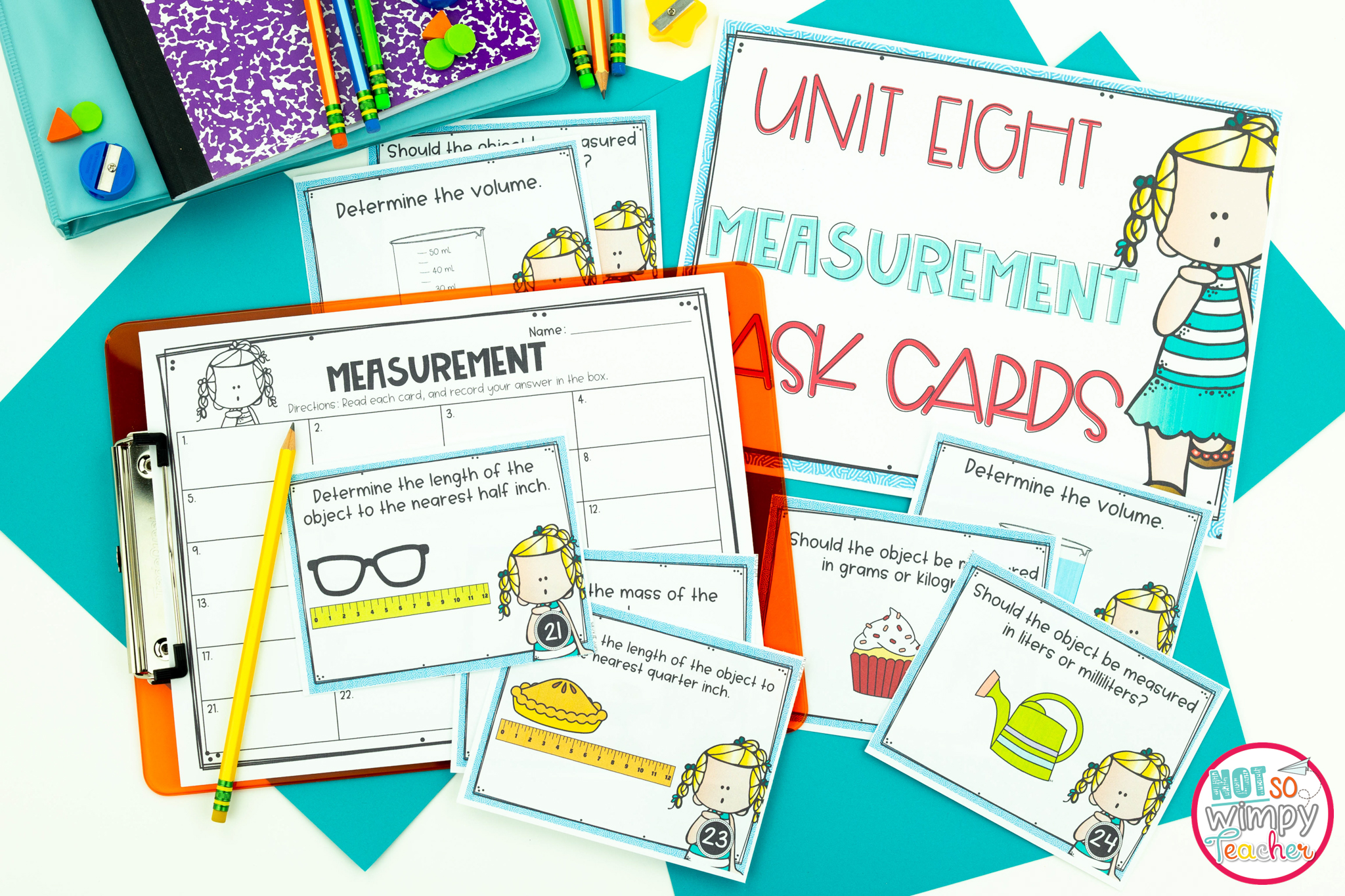 You can, however, grade some center activities.
I always had four center rotations: technology, math facts, independent centers, and meet the teacher. My independent center was a spiral review. Each unit has ten different centers than students work on over the course of the month. They record their answers in a recording booklet. This keeps them organized and ensures that all the activities are in one place when it's time for grading.
I feel comfortable taking a grade from the independent centers because this is material that has already been taught, practiced in small group, and assessed. Students should be able to confidently complete these problems and assessing these centers does provide a valid measure of what they know.
You can choose to grade only some of your independent centers to hold students accountable in math workshop. Maybe you just choose two of the ten centers to grade. Or maybe you don't have time to get to all ten during the month, and you just grade five. There are lots of ways to take grades from independent centers.
Check in on Centers During Small Group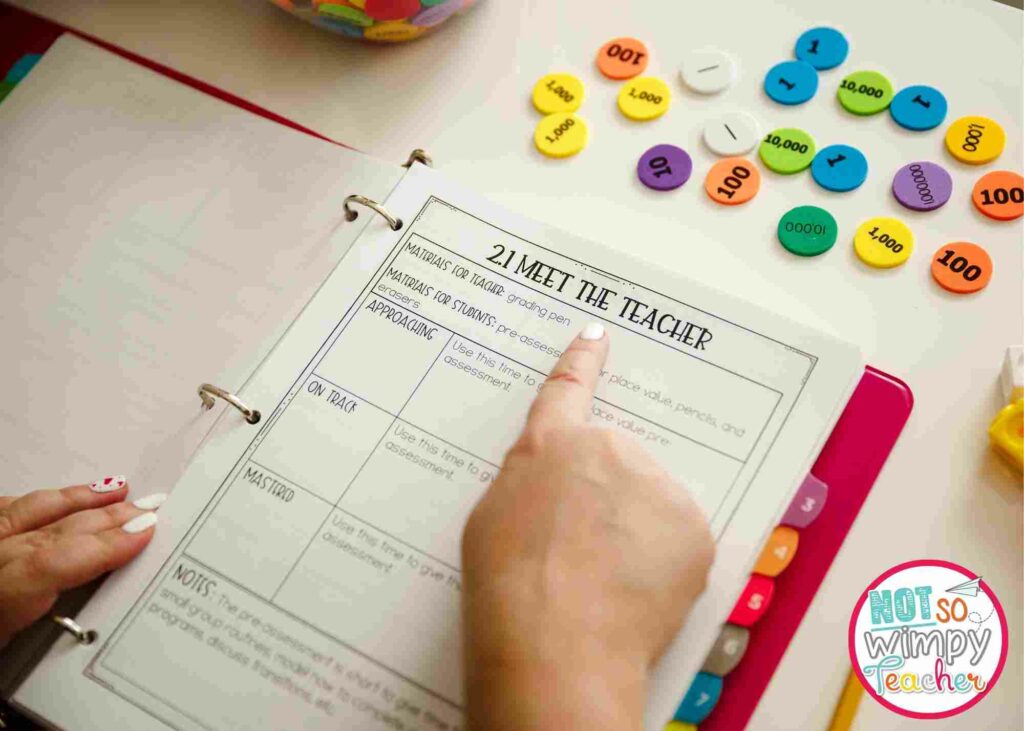 I recommend meeting with each of your small groups twice a week. If you are following the Not So Wimpy Math Process (which you can learn more about in the Not So Wimpy Math Masterclass), you will have over thirty minutes a week with each small group. You can use a few minutes of this time to go over math centers.
Ask your students to bring their center books to the teacher table, and then take some time to go over some of the tricky problems students might have encountered. If you know that center 3 has some more challenging math tasks, you can ask the students to open their recoding books to center 3 and discuss some of the problems.
Ask students to explain how they solved the problem. If they can explain their problem-solving you will know they have really mastered this skill. If they can't, give them some strategies to try and do a few more problems together.
I love this strategy because it gives students the appropriate level of support with center work. Since your math groups are leveled, some may find some centers more challenging than others.
Use apps and software that collect student data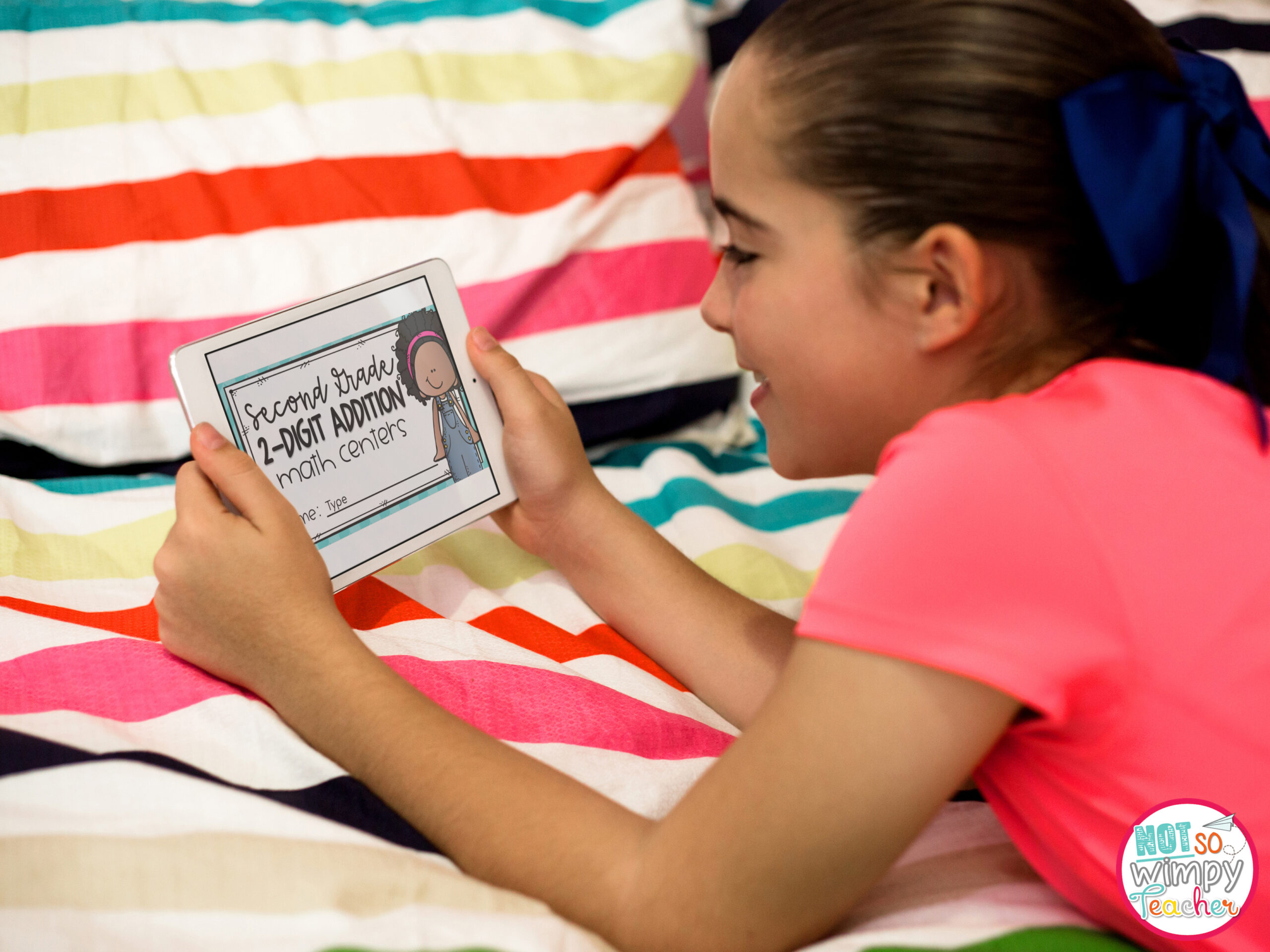 There are a lot of software programs that collect student data for you. iReady, Moby Max, and IXL are just some examples of math programs that track student progress. These programs keep track of what lessons students have completed and their scores on those lessons. This makes holding students accountable in math workshop really simple.
Most of these programs require students to get a certain percentage right before moving on to the next lesson. If not, you can always set a threshold for a minimum grade. This is a nice way to record a grade and make sure that the grade helps the students performance. Continued practice also makes it more likely that a student will learn and understand the concept.
Although, I do want to provide a word of caution. Some of these programs utilize harsh scoring mechanisms. The closer a student is to completion, the more they are penalized for a wrong answer. And some of these programs are somewhat arbitrary in their scoring (a missing comma or an extra space between words can result in an answer being marked wrong). Also, not all of them do a great job of explaining incorrect answers in a way that sets students up for future success. So if you are setting required minimum scores, be sure to choose something like 75% or 80% instead of 100%, which is an unattainable goal for some kids.
Many of these programs also record how long a student has been working on a problem set. So if you have a student who just can't reach that 75% you require for them to move on, but you can see that they were working on task for the entire math class, you could still award them participation points.
Work with Me!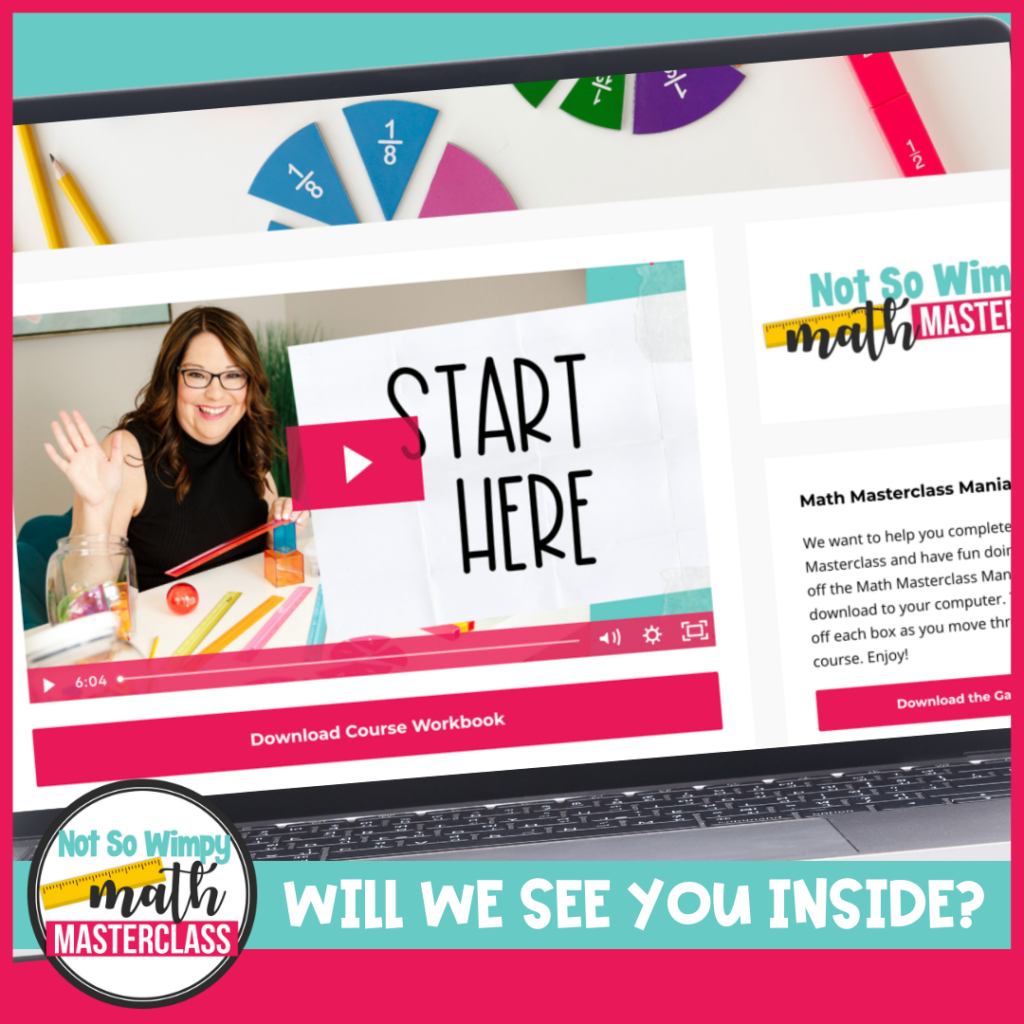 The Not So Wimpy Math Masterclass is a professional development course for teachers in grades 2-5 who want to make their math class awesome 😍! And it's open for enrollment now!!
You'll learn how to fit an engaging, chaos-free math workshop in a 60-minute math block that will help your students deepen their skills, confidence, and conceptual understanding of math.
The Not So Wimpy Math Process will show you exactly how to:
Add centers to your math block that are simple and manageable for you AND wildly effective for your students
Divide your students into small groups AND provide intervention and enrichment to meet ALL your students' academic needs
Subtract ALL the chaos and confusion AND confidently fit everything into your 60-minute math block, and
Multiply your students' skills, talents, confidence, and love of math to the power of 100!!
to create a classroom full of confident, thriving mathematicians.
And it works with any curriculum.
If you are ready to build a better math block and make your math class awesome, sign up today!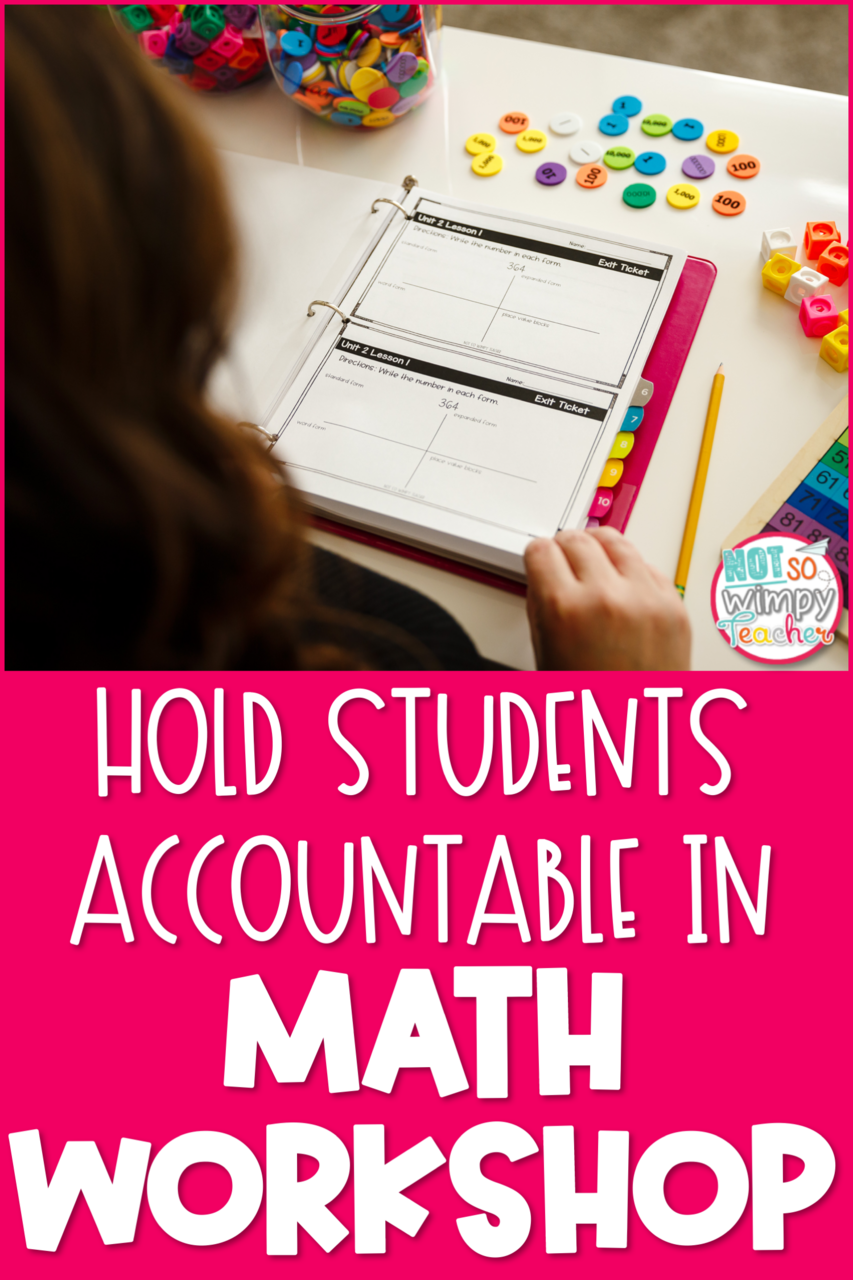 Have A Not So Wimpy Day,