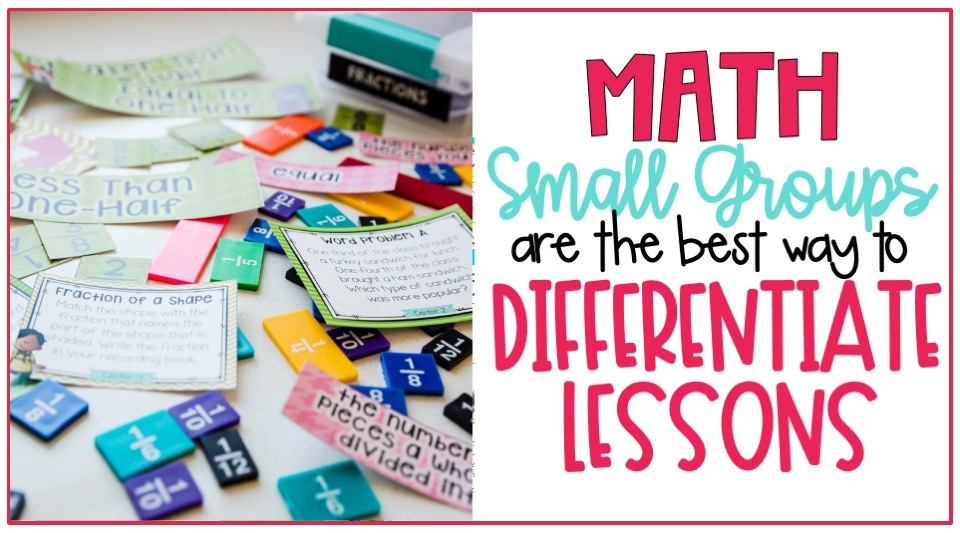 Math workshop is divided into four parts: the mini lesson, student centers, small group instruction, and sharing time. Today we are talking about math small groups and why you need to add guided math instruction to your math block.
If you're new to math workshop, check out this post for an overview of all four elements. You can read more about the mini lesson here.

Why You Need Math Small Groups
The mini lesson, or whole group instruction, provides an introduction to your math topic. During this time you can introduce new skills, concepts, and vocabulary. But because the lesson is short, only about 20-30 minutes, you can't possibly teach everything your students need to know during the mini lesson.
That's okay because the mini lesson is always followed by math small groups. And math small groups are where the true magic happens.
In math small groups you are able to tailor your instruction to the needs of a small group of learners. This makes it easy to differentiate and ensure that each child is getting the instruction they need to master new concepts.
Differentiated learning
When you work with a small group of students you have more one-on-one interaction with each student. You can observe how they are using manipulatives or solving a problem on a whiteboard. This allows you to identify misconceptions and offer redirection and interventions right away.
Each child also has a greater opportunity to speak up and ask questions. During math small groups you can ask everyone to explain their thinking or model how to solve a problem.
In math small groups you can focus on only the skills the group needs to master. In a lower group, you can break down concepts into their easiest components and give lots of sample problems. In a more advanced group, you can skip the introductory material and move on to more challenging problems.
The ability to differentiate helps students comprehend new material and prevents them from wasting time (and getting bored) on stuff they already know.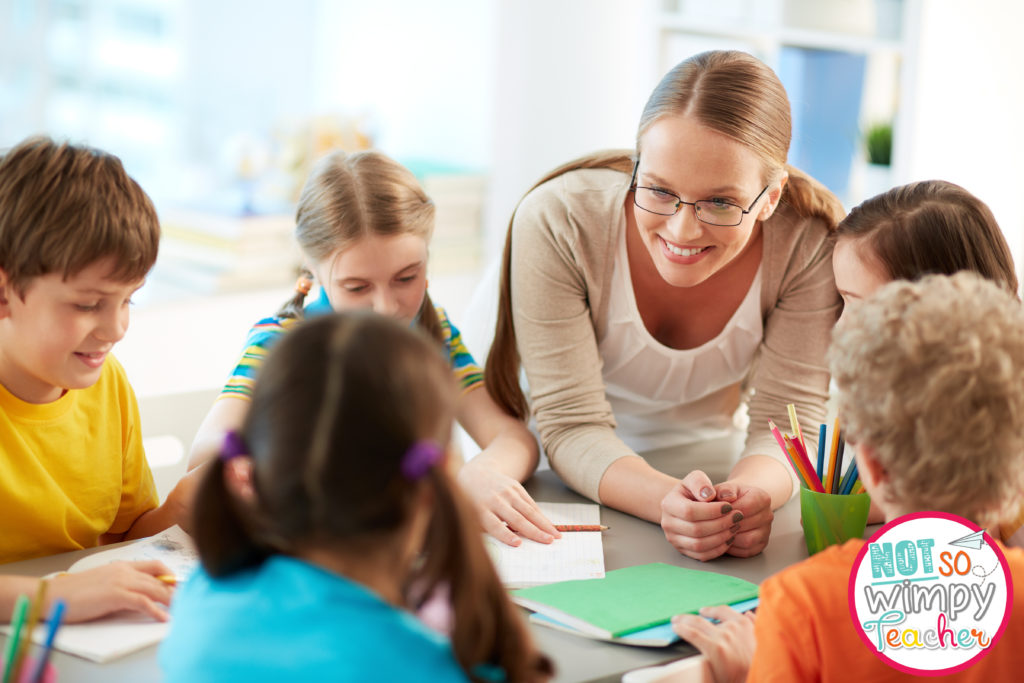 How to Create Math Small Groups
How many groups
I recommend creating 3-4 math small groups. This is ideal because you get to meet with each group regularly. Regular meetings are key to having enough opportunities for differentiation. I like to keep groups to about 4-8 kids, but this will depend on the size of your class.
If you have a large class you might be worried that only having 3-4 groups will lead to too many students per group. It's true that adding more groups means you can have fewer students in each group, but you won't have as much time to spend with any one group. Trying to work your way through more than four groups can lead to chaos, confusion, and overwhelm for you and the students.
Feel free to experiment with what works best in your classroom. But, in my experience, it is better to have more students in fewer groups. Remember, even if you have 8 or 9 kids in a group, that's still a lot less than the 30 kids you have during whole group instruction, which makes it much easier to differentiate.
How to form the groups
Your math small groups should be based on ability. You will want to create lower-level groups and higher-level groups (of course you won't call them that – using colors is one easy way to name groups). Keeping groups homogenous allows you to better meet the needs of individual learners, to start where they are, and to guide them forward.
But remember, this is not science. There is no perfect way to set up your groups.
Math small groups should be fluid. Just because a student is great at place value does not mean they are great at division or fractions. You may need to change up your groups as you move through different skills. I always let the students know in advance that groups can and will change throughout the year for a variety of reasons.
If your school uses a pre-assessment or a benchmark test you can use that data to form your initial groups. If you don't have a global test, you could use a pre-test from your curriculum. And if you don't have any type of pre-assessments to use, you can form your groups based on observation during mini lessons, prior teacher referrals, or any early assignments your students complete.
If you got it wrong, no big deal. Your groups are fluid. You can always move students around until you have the best math small groups. And remember, your groups are likely to change repeatedly during the year.
How to organize groups
I created simple posters with the names of my groups and the different center activities on them. I laminated the posters and I would write the names of the students in each group on the correct poster. This made it easy to change up the groups. When a student moved from one group to another I could just erase their name and write it on the correct poster.
Your schedule will depend on how much time you have for math and how many groups you have, but I recommend meeting with each group twice a week. This gives you enough time to really dig into the lesson. If you are trying to meet with more than two groups per day you and the students will feel rushed and you won't have enough time on the activities. You can see a sample schedule of how I set up math centers in this post.
You can grab a copy of my FREE editable math small groups posters HERE.
What to Do During Math Small Groups
I like to keep things simple during math small groups. I don't create or buy a ton of new materials. I simply use what I have in the curriculum and in my classroom.
Continue the lesson from your mini lesson
Remember, you only provided an introduction to the new skill during your mini lesson. If you didn't finish the lesson or the problem sets you can finish it in math small groups. The great thing about continuing the lesson from your curriculum is you don't need anything other than some student whiteboards. But you can watch as your students solve the problems and easily identify misunderstandings.
If your group needs a little more practice you can model a few more problems. You can assign a problem you didn't get to during whole group instruction or one from a homework page, and see how quickly they solve it. If everyone flies right through it and gets the right answer you can move on to more challenging problems. If students are struggling, you might want to practice some more.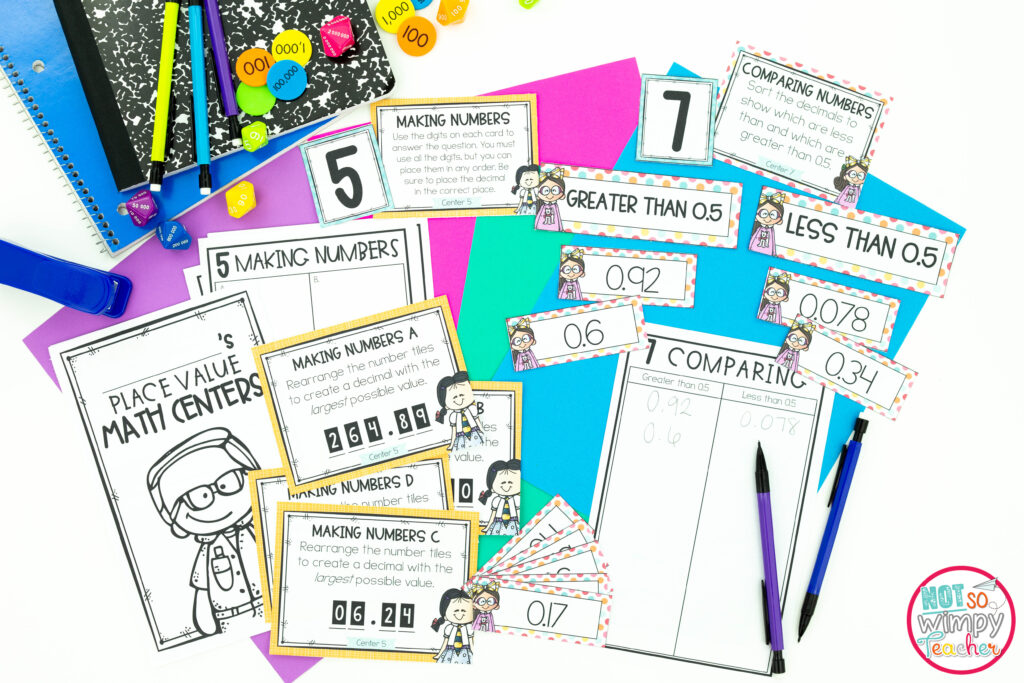 Manipulatives
I love using manipulatives to teach math. But I don't recommend them during whole group instructions. It just takes too much time to pass them out and it's hard to monitor student understanding.
Math small groups are the perfect place to let students use manipulatives. Students are sitting right in front of you and you can easily observe what they are doing. I always kept manipulatives like base ten blocks, counters, and fraction strips in small baggies right near my teacher table.
Give the students their manipulatives and ask them to show you how to solve a problem. If they are struggling, you can take a step back and model how to solve the problem with the manipulatives. Then you can give them another opportunity to use the manipulatives on their own.
After students demonstrate that they can successfully solve a problem with the manipulatives, you can have them solve the same problem with pictures, which are a little more abstract. And finally, after they solve it with pictures, you can solve it with numbers only. Moving from the concrete to the abstract in this manner ensures that the students truly understand the concept.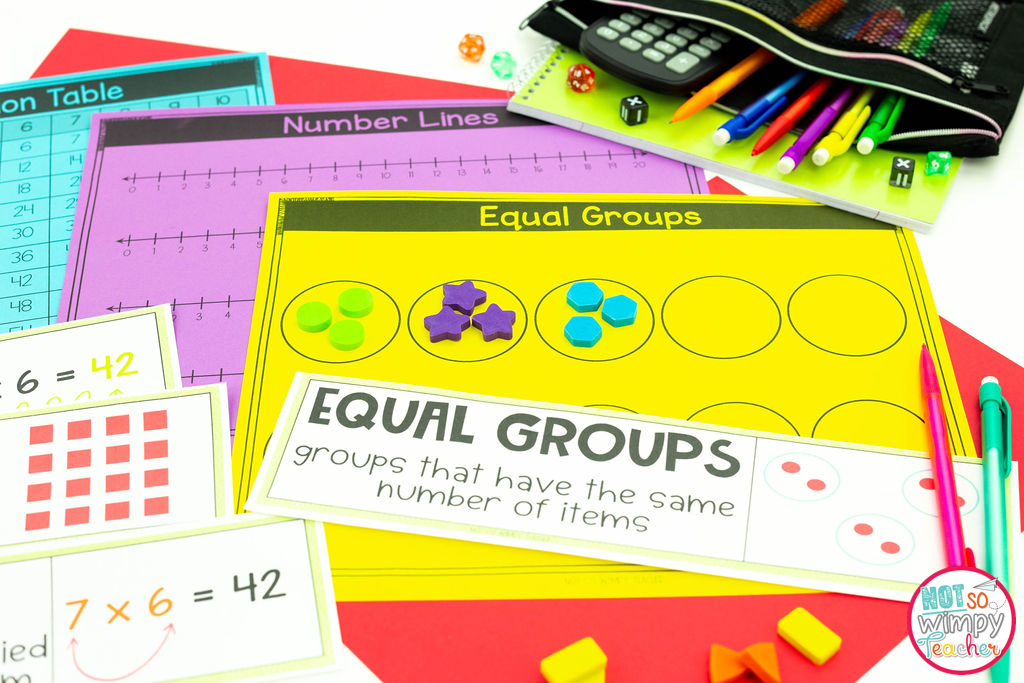 Interactive Notebooks
A final activity that is great for math small groups is Interactive Notebooks. Interactive notebooks are a combination of notes and hands-on activities all bundled into one notebook. They are a great way to practice new math skills because students love making them and are engaged in learning.
Students practice important math skills by inserting and moving around flaps, foldables, wheels, charts, etc. They are a great addition to math workshop, especially for your visual and kinesthetic learners. They also make a great reference tool for students for when they aren't working with the teacher.
The thing you'll love about using interactive notebooks during math small groups is they allow you to quickly and easily assess your students' mastery. Simply flip through the notebook to see if students understand the new skill.
If you teach second, third or fourth grade and you would like to add interactive notebooks to your small math groups, you're in luck. I have created interactive notebooks with simple, easy cuts, for grades 2-4. I have a full year of interactive notebooks for second grade, third grade, fourth grade. I also have a growing bundle for fifth grade. When you buy the growing bundle now, you will immediately get all the notebooks currently in the store. As additional notebooks are released you will get access to those at no additional cost.
Math Curriculum
If you teach third or fourth grade, I've got great news! I have created all your math small group lesson plans for the entire year. My third grade math curriculum and fourth grade math curriculum includes small group lesson plans, with enrichment and intervention activities. Which is something you can't say about most math curriculum.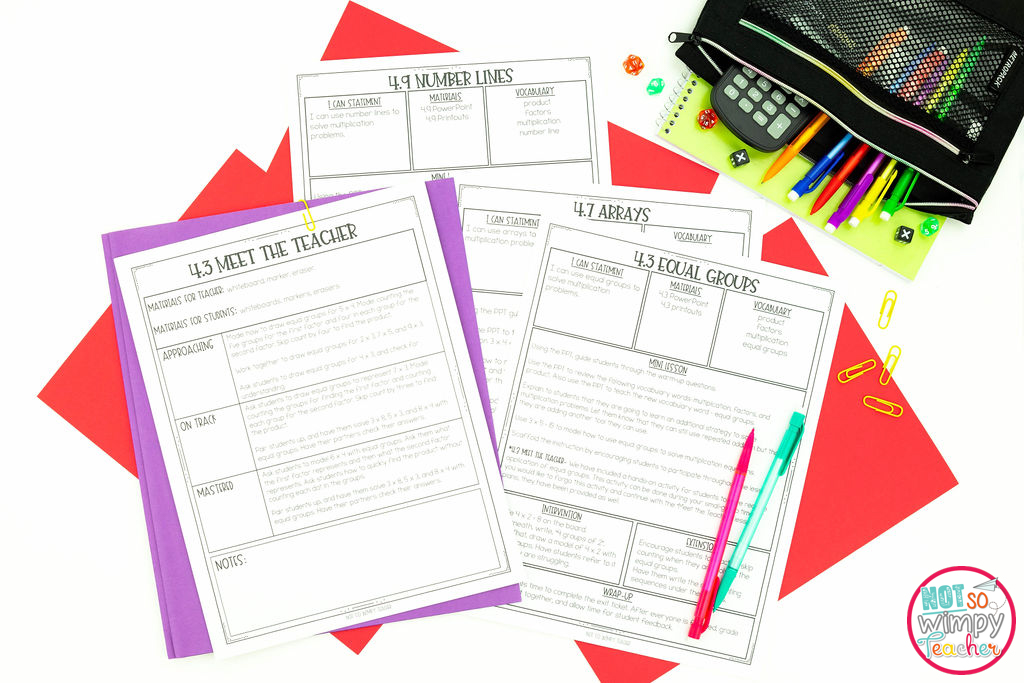 But these full year math curricula contain so much more than lesson plans for math small groups. There are tons of resources to help make math workshop a breeze. And they cover all of the essential standards for each grade level. Each of the ten units includes:
An "At a Glance" calendar
Vocabulary cards to help deepen student understanding of academic language and see models that are represented by the terms
A pre-assessment to assess prior knowledge
Anchor charts for visual learners and students to reference throughout the unit
Daily lesson plans and activities for small-group instruction with intervention and extension suggestions
Graphic organizers for scaffolding students in learning new math concepts
Instructional PowerPoints to guide you through the lessons
Student problem sets and homework provide practice opportunities
Exit tickets for quick formative assessment
Helpful tools and resources, like hundreds charts, skip counting charts, horizontal and vertical number lines, and more, ensure you have everything you need to meet the needs of all your learners
Math games make practie and review fun
Task cards to use in centers or as a whole group activity
Comprehensive assessments, with questions modeled after standardized tests, and a scoring rubric
A FAQs section provides answers to commonly asked questions about the resource and helps you get started right away.
And there's so much more, including project-based learning activities in some units.
You can read more about the third grade math curriculum here.
Make Math Class Awesome!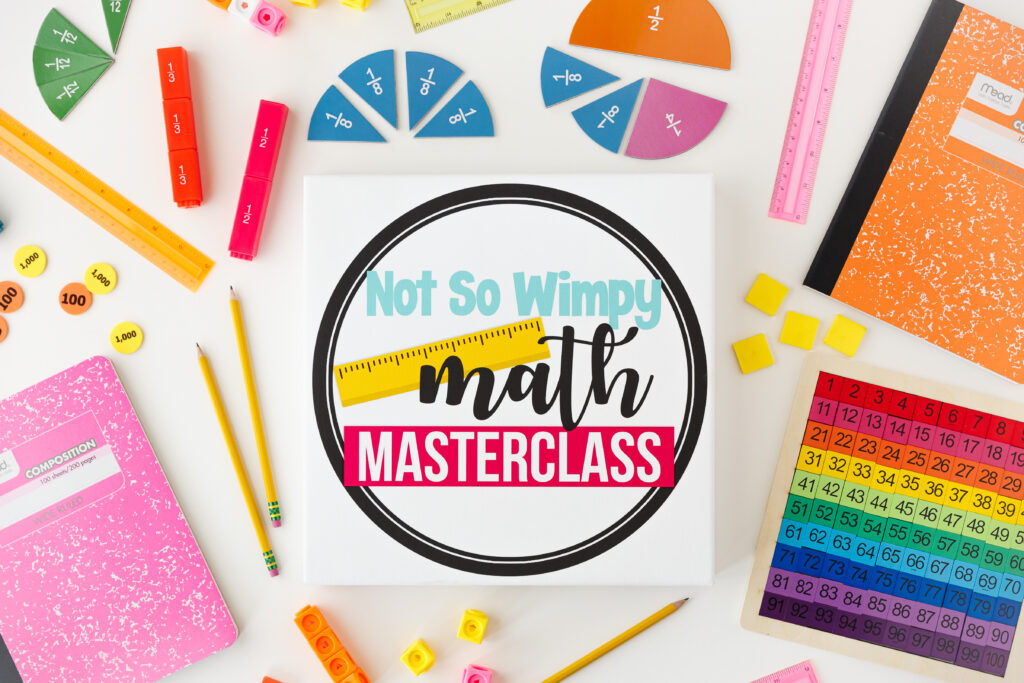 Want to learn more about using small groups in your math instruction? I've created an online professional development course for teachers in grades 2-5 to help transform your math block from average to awesome! The Not So Wimpy Math Masterclass is my math-a-magical solution to an easy and effective math workshop. In the course, I share lots of tips to make your small groups successful.
In this course, I will show you how to manage a fun, engaging, chaos-free math workshop so you can create a classroom full of confident students who LOVE math!
When you adopt the Not So Wimpy approach to teaching math:
Planning, prepping, and teaching lessons will be simple
All your students will experience growth and develop confidence
You'll have multiple daily opportunities to easily differentiate lessons
Students will develop deep mathematical understanding
Behavior problems will be reduced
My tried and tested process for teaching math works with any curriculum. And all it takes is 60 minutes a day.
The Not So Wimpy Math Masterclass is entirely online and self-paced. You take it when you want, where you want, and watch as many times as you want. Professional development doesn't get any easier.
Enroll today and take control of your math class.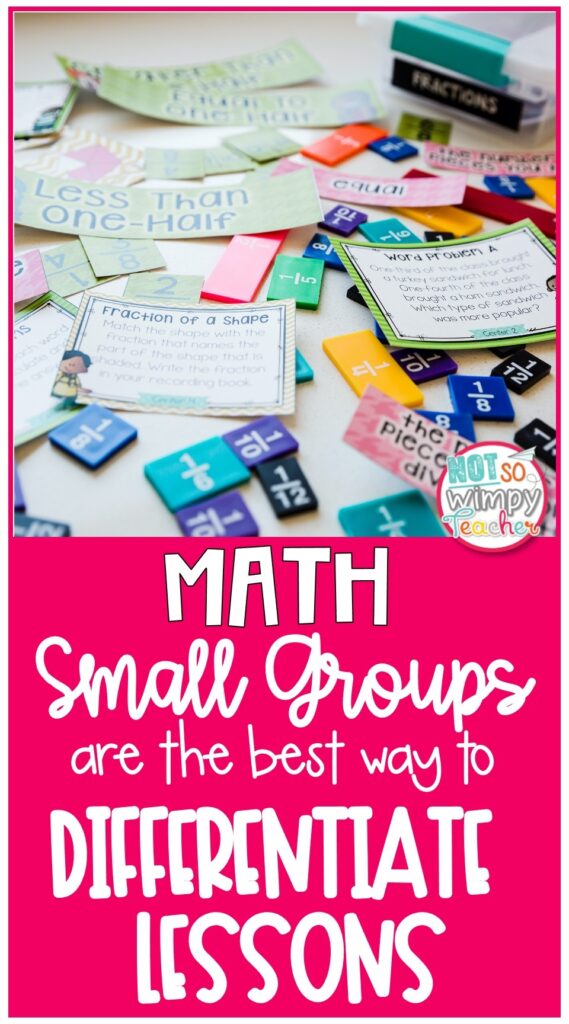 Have a Not So Wimpy Day,