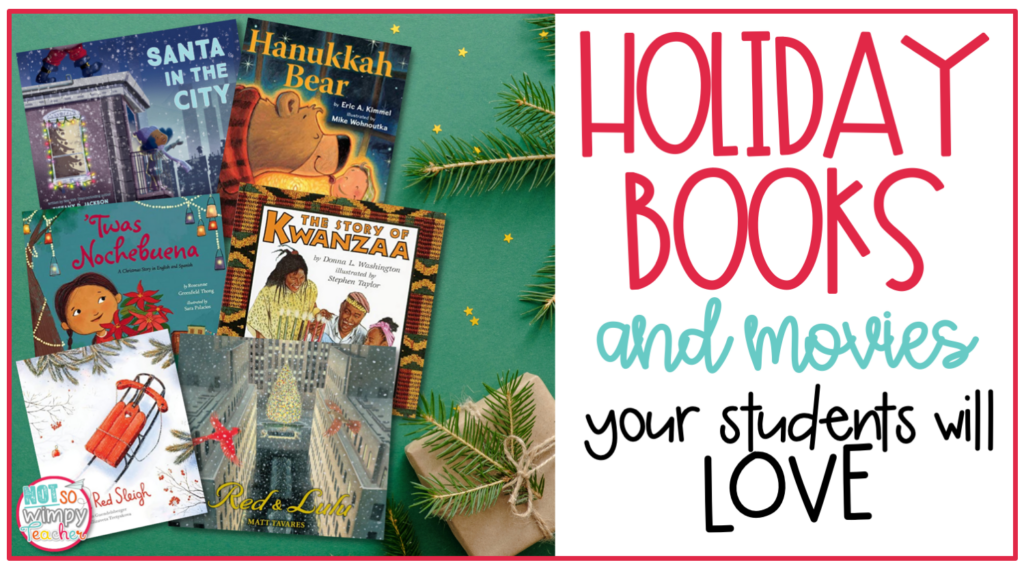 I love reading books with my students. And holiday books are some of my favorites. They are the perfect way to enjoy the season while still keeping the focus on academic skills. Your students will just think you are celebrating the holidays, but there are so many opportunities in these favorite holiday books to squeeze in important reading lessons.
This list includes some of the Not So Wimpy Team's favorite holiday read alouds. What I love about this list is how diverse the choices are. Every student in your classroom can find themselves in one or more of these books.
The list also includes some general winter-themed books. So if you don't celebrate the holidays in your classroom, you can still find something fun to read.
I've divided our favorite holiday books into categories. I know that conversations about Santa can sometimes spur uncomfortable classroom conversations. So if you'd prefer to steer clear of those discussions, just select from the non-Santa list. Santa books, non-Santa Christmas Books, winter Books, Hanukkah books, Kwanzaa books, and multicultural books are all included.
Our Favorite Holiday Books
Santa Books: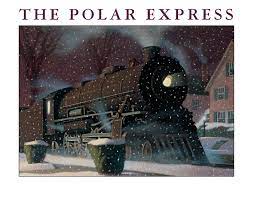 A young boy, lying awake one Christmas Eve, is welcomed aboard a magical train to the North Pole. Through dark forests, over tall mountains, and across a barren desert of ice, the Polar Express makes its way to the huge city standing alone at the top of the world, where the boy will make his Christmas wish. This holiday classic is perfect for discussing figurative language.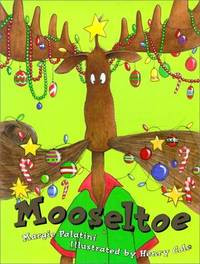 Mooseltoe by Margie Palatini
Moose is planning the perfect Christmas. He thinks he has everything planned until he realizes he forgot the tree! This book has beautiful illustrations and reminds us that Christmas doesn't have to be perfect. In fact, students can write a personal narrative about a time when a holiday or special occasion didn't turn out perfectly!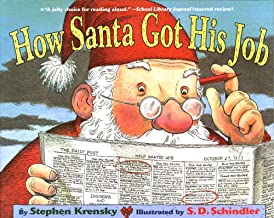 This is a fun story about all of the different jobs Santa had before he started delivering gifts on Christmas. This book lends itself nicely to having students write a persuasive piece about why they would be a good Santa!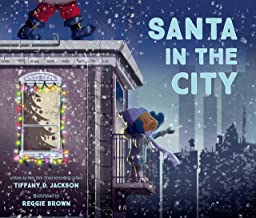 It's two weeks before Christmas, and Deja is worried that Santa might not be able to visit her–after all, as a city kid, she doesn't have a chimney for him to come down and none of the parking spots on her block could fit a sleigh, let alone eight reindeer! But with a little help from her family, community, and Santa himself, Deja discovers that the Christmas spirit is alive and well in her city.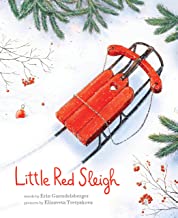 The Little Red Sleigh has one big dream―to one day become Santa's big red sleigh! But all her life, she's been told she's too small, she's too young, she can't fly, and she certainly can't meet Santa. Well, this Christmas, with the help of some friends, she's determined to do the impossible.
Christmas Books without Santa: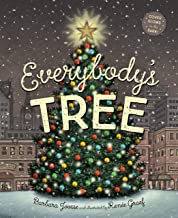 The story of a little spruce tree who journeys from the rural countryside to the big city center, where everyone, young and old, comes together to celebrate a tree for all; everybody's tree.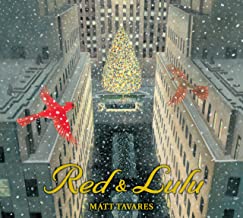 Red and Lulu make their nest in a beautiful evergreen tree. But one day, something unthinkable happens, and Red and Lulu are separated. It will take a miracle for them to find each other again.
Once upon a time, while Fox was visiting the land of Holiday Treats, a little cookie―still warm from the bakery oven―burst out the front door looking sweet and ready to be devoured. But, as it turns out, Cookie is not as fast as he thinks, and when Fox finally catches him, they're both in for a big surprise.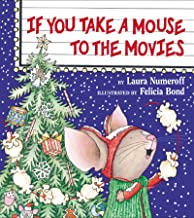 If you take a mouse to the movies, he'll ask you for some popcorn. And if you give him the popcorn, he'll want to string it all together. Then he'll want to hang it on a Christmas tree. The famous little mouse from If You Give a Mouse a Cookie is back in an irresistible tale full of holiday antics. This is a great story for practicing sequencing skills.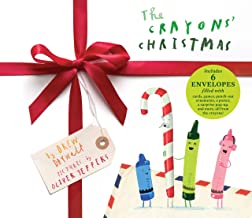 'Tis the season for all of us to write our holiday wishlists. But everyone–even the crayons–knows the best presents are the ones that you give. In this unique book, readers get to see how Duncan, the crayons, and their families celebrate the holidays. This book would be great for a discussion about generosity, kindness, and giving.
Winter Books: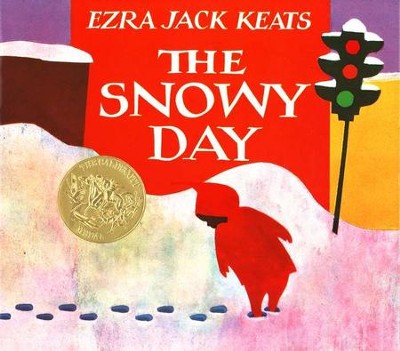 A little boy named Peter puts on his snowsuit and steps out of his house and into the snowy city. This story beautifully depicts a child's wonder at a new world, and the hope of capturing and keeping that wonder forever.
In this classic story, Nicki drops his white mitten in the snow. One by one, woodland animals find it and crawl inside. What happens next makes for a wonderfully funny climax.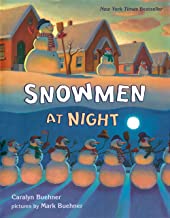 Have you ever built a snowman and discovered the next day that his grin has gotten a little crooked, or his tree-branch arms have moved? And you've wondered . . . what do snowmen do at night? This delightful wintertime tale reveals all!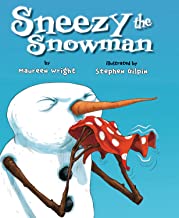 B-R-R-R-R! AH-CHOO! Sneezy the Snowman is cold, cold, cold. To warm up, he drinks cocoa, sits in a hot tub, stands near a warm fire–and melts! But the children know just what to do to build him up again–and make him feel "just right".
Hanukkah Books: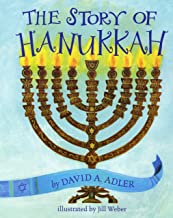 It's also the celebration of an ancient miracle, and retelling and remembering the story of that miracle is an essential part of the holiday, for young and old. The story of the courageous Maccabees is retold in simple yet dramatic text, accompanied by vibrant paintings of the battle, the Temple of Jerusalem, and the oil which miraculously burned for eight long nights.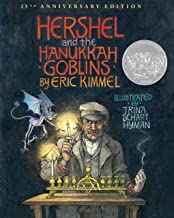 An original tale featuring a traditional Jewish folk hero, this clever story, which received a Sydney Taylor Honor, has been a family favorite for decades.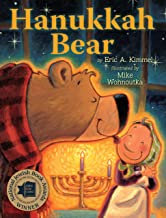 Bubba Brayna makes the best latkes in the village, and on the first night of Hanukkah, the scent of her cooking wakes a hungry, adorable bear from his hibernation. He comes to town to investigate, and Bubba Brayna—who does not see or hear very well—mistakes him for her rabbi. She welcomes the bear inside to play the dreidel game, light the menorah, and enjoy a scrumptious meal. But what happens when the real rabbi shows up?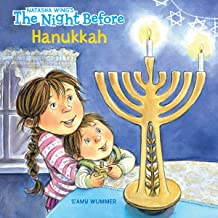 It's the night before the eight-day celebration of Hanukkah begins, and everyone is excited! Each evening, the family gathers to light the candles and share holiday traditions such as playing dreidel, eating latkes, and exchanging gifts. The seventeenth title in Natasha Wing's bestselling series, The Night Before Hanukkah captures all the joy and love in one of the most wonderful times of the year!
Kwanzaa Books: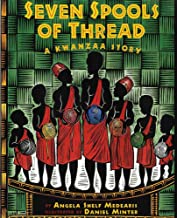 In an African village live seven brothers who make family life miserable with their constant fighting. When their father dies, he leaves an unusual will: by sundown, the brothers must make gold out of seven spools of thread. If they fail, they will be turned out as beggars. Using the Nguzo Saba, or "seven principles" of Kwanzaa, the author has created an unforgettable story that shows how family members can pull together, for their own good and the good of the entire community. Magnificent and inspiring linoleum block prints by Daniel Minter bring joy to this Kwanzaa celebration.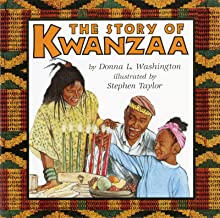 Light the candles on the kinara! Fly the bendera, and tell stories from Africa! The festival of Kwanzaa was originated by Dr. Maulana Karenga to honor the customs and history of African Americans. The seven principles of Kwanzaa, called the Nguzo Saba, serve to remind African Americans of the struggles of the past, and also focus on present-day achievements and goals for the future.
Multicultural Holiday Books: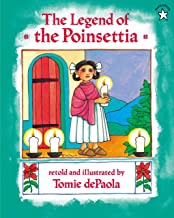 This Mexican legend tells how the poinsettia came to be, through a little girl's unselfish gift to the Christ Child.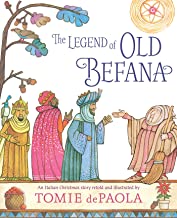 Every morning and every afternoon, Old Befana sweeps with her broom. But when a brilliant star glows in the eastern sky one night, and Old Befana encounters the glorious procession of three kings on their way to Bethlehem, her world will never be the same.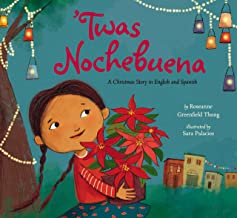 It's Christmas Eve, and you're invited to a Nochebuena celebration! Follow a family as they prepare to host a night filled with laughter, love, and Latino tradition. Have students write about their own Christmas Eve traditions.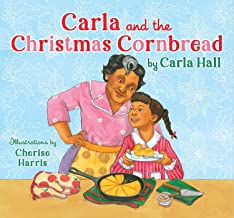 When Carla accidentally takes a bite out of Santa's sugar cookie, she thinks she's ruined Christmas. How will Santa know to stop at their house if they don't leave him a midnight snack? With her grandmother's help, Carla comes up with a plan, but will it be enough to save Christmas?
Favorite Holiday Movies for the Classroom
And if you're looking for a fun holiday movie, we've got you covered there too. These movies are perfect for those final days before Christmas break when everyone just needs a rest.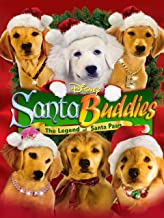 You can't go wrong with movies about adorable puppies! In this movie, the Christmas magic is beginning to disappear, and it's up to the puppies to save Christmas. Students will learn lessons about being kind, taking responsibility for their actions, and thinking about and caring for others. (G)
And for a winter option, check out the puppies in Snow Buddies. In this film, they venture to the frosty arctic and team up with new friends in a thrilling dogsled race across Alaska. When the going gets tough, the daring dogs have to band together with their new friends, Talon and Shasta, and muster up the courage to face the fur-raising challenges ahead. But will they have what it takes to win the race and find their way back home? Join the Buddies for more fun and more action in this all-new heartwarming film about the power of teamwork and following your dreams. (G)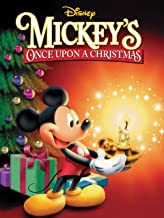 A Disney classic, this film includes three short features: Donald Duck Stuck on Christmas Morning, A Very Goofy Christmas, and Mickey and Minnie's Gift of the Magi. Your kids will love these short stories, and they are great when you only have a few extra minutes. (G)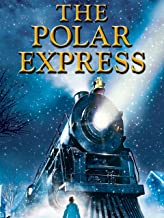 This instant classic teaches children about believing and the true meaning of friendship. Pair this movie with the picture book, pajamas, and some hot chocolate for the perfect day. (G)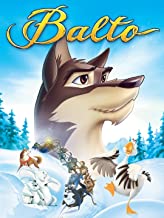 This is a good choice if you are looking for a winter-themed movie that is not based on the holidays. Balto is an animated movie based on the true story of rural Alaskan kids with serious illnesses. Students will learn how dogs helped rural Alaskan communities. (G)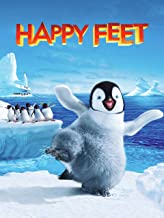 Away from home for the first time, Mumble meets a posse of decidedly un-Emperor-like penguins – the Adelie Amigos. Led by Ramon, the Adelies instantly embrace Mumble's cool dance moves. (PG)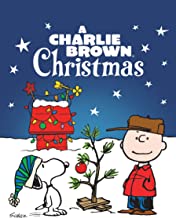 A Christmas classic. Feeling down about the commercialism of Christmas. Charlie Brown becomes the director of the gang's holiday play. But can he get them to cooperate, find the perfect tree and discover the "true meaning of Christmas?"
The Ultimate Holiday Guide for Grades 2-5
Want even more great holiday book and movie ideas? Then you'll want to grab my FREE Ultimate Holiday Guide for Grades 2-5. This 142-page guide includes dozens of our favorite holiday book and movie recommendations! And everything else you need for the holidays too!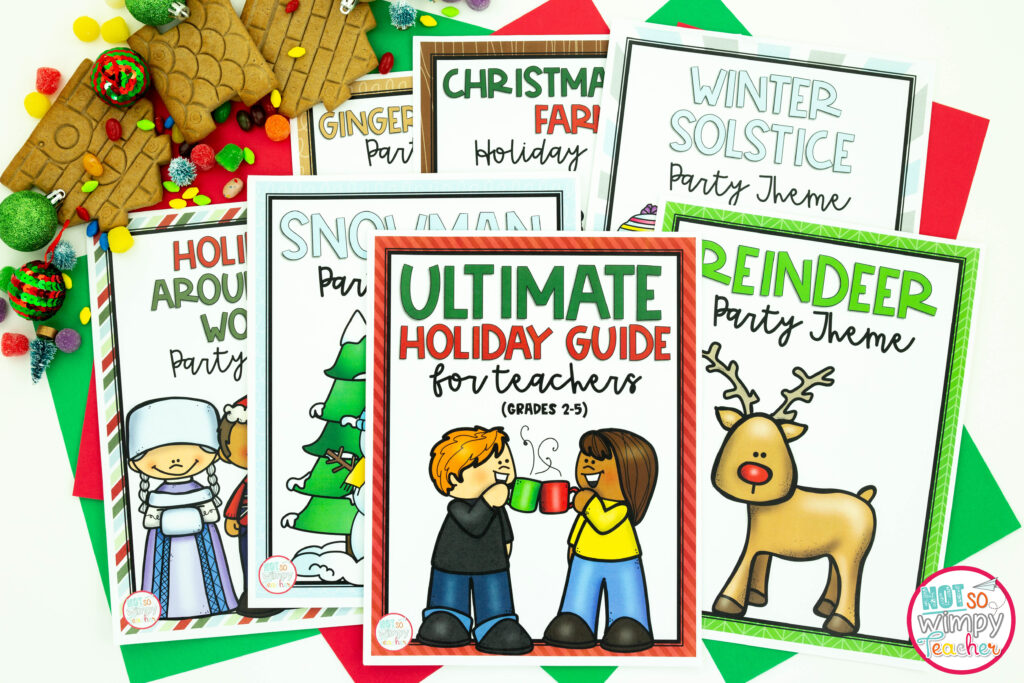 This comprehensive guide to celebrating the holidays in your classroom includes tons of amazing information. There are:
Helpful holiday tips
Easy holiday resources
6 classroom party themes complete with multiple ideas for treats, crafts, activities, and books
Family gift ideas
Student gift ideas
Classroom decor ideas
Lists of our favorite holiday books and movies
Reading, writing, and math activities
Student and teacher printables: family holiday survey, holiday cards, thank you cards, gift tags, and templates
And so much more!
And the best part is it's all FREE!
The Ultimate Holiday Guide really is your one-stop solution for all things holiday related. It's filled with images, links, recipes, and more for the easiest, most fun holiday season ever!
Don't waste time scouring Pinterest or searching Google for new holiday ideas, just download your FREE Holiday Guide today!
Easy Holiday Activities
And if you're still looking for a last-minute holiday activity for the classroom, you're in the right place.
Christmas Activities for Math, Reading, Writing, and STEM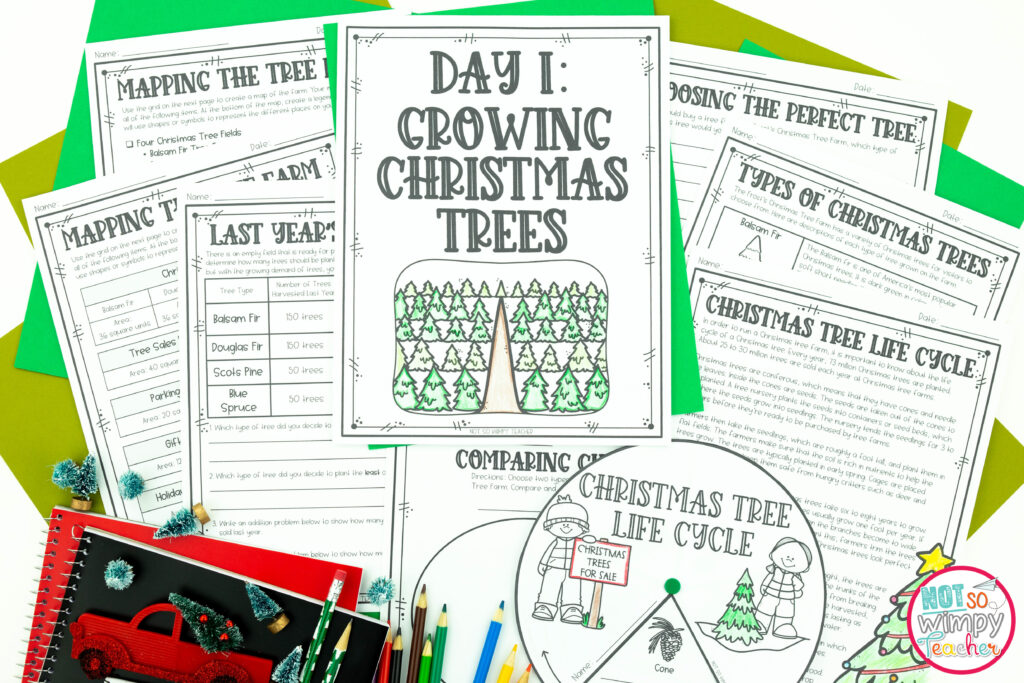 This is a fun Christmas Tree Farm themed resource that will keep students busy and learning for an entire week. Students will practice math, reading, writing, problem-solving, critical thinking, communication skills, and so much more as they learn what it takes to run a Christmas tree farm. They'll learn about growing Christmas trees, planning attractions, advertising the farm, daily operations, calculating profits, and making tweaks to their business plan to make it even better. This is truly a one-of-a-kind activity that immerses students in a fun holiday theme and gives them practice in real-world skills.
There are 40 differentiated activities in this huge resource, so you can pick and choose the ones that are just right for your students in grades 2-5. You'll get five days of festive hands-on interdisciplinary activities, including a STEM project. There's tons of room for creativity and fun.
And two different versions of some activities make differentiation easy. Simply choose the one that's best for your learners. There are more than enough jolly good activities to pick and choose the ones you like best. Plus the prep is easy. All you have to do is print and teach.
Want more ideas for using the Christmas Tree Farm resource in your classroom? Check out this blog post!
Holidays Around the World Escape Room
The Holidays Around the World Escape Room is another low-prep resource that kids love. And this one just takes an afternoon to complete. This resource includes both printable and digital options, which is great for 1:1 classrooms. But even the printable option is a piece of [fruit]cake to use.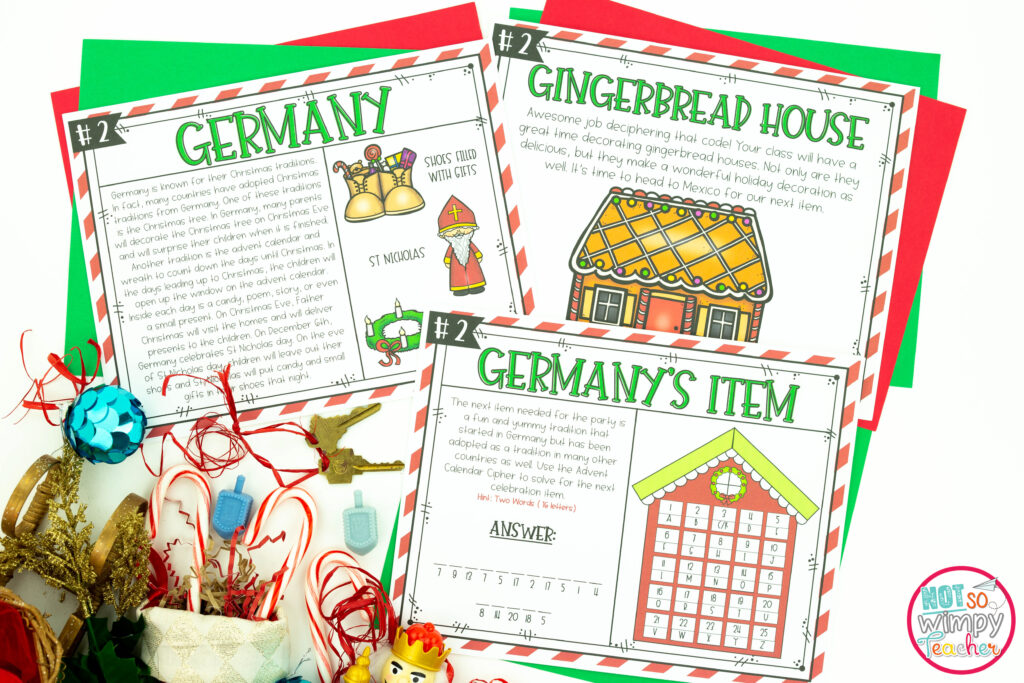 This Christmas Escape Room sends your students on a trip around the world. They will read informational text passages to learn about different countries and their holiday traditions. Then they will work together to solve puzzles and unlock clues to figure out what to bring from each country for a multicultural celebration. BUT they will be having so much fun solving the puzzles that they won't even notice that they are learning.
This activity, designed for grades 2-5, will take around 45 minutes to an hour depending on the grade level of your students and if they are using the audio feature or reading the text independently. It's the perfect way to wrap up a week in December. 
Want more ideas for using the Holidays Around the World Escape Room with your students? Check out my Holidays Around the World Escape Room and Party Ideas blog post!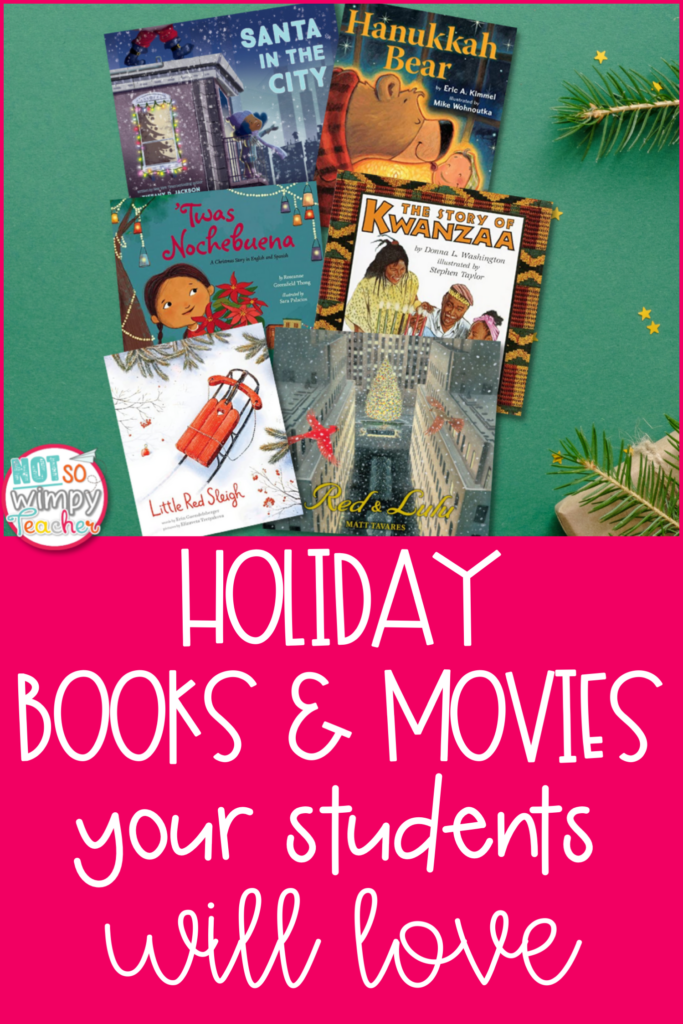 Don't forget to make time for a little holiday reading in your classroom.
Have a Not So Wimpy Day,