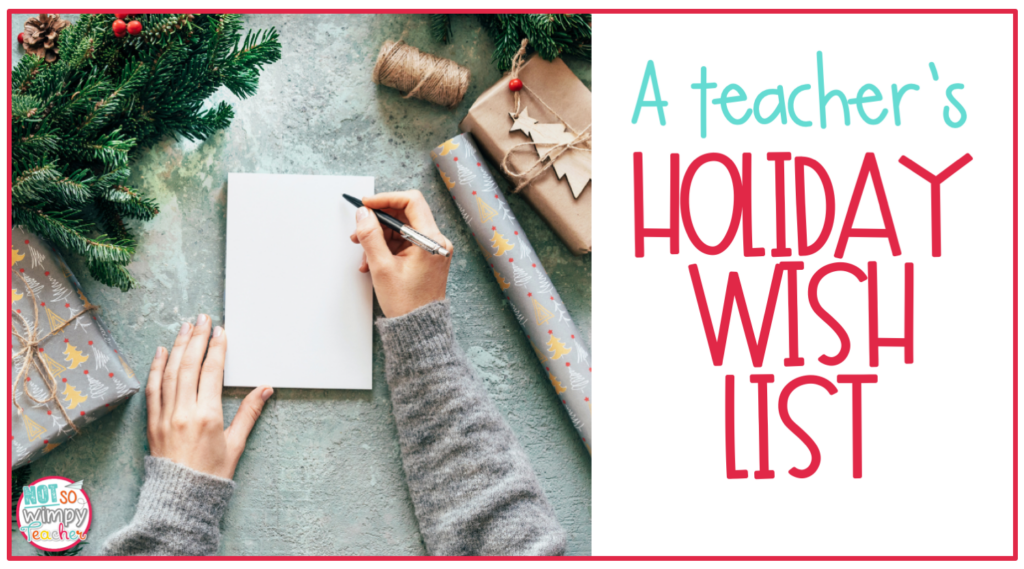 Remember how much fun it was to make your Christmas list each year? A Barbie Dreamhouse, a pony, a new bike, and an electric guitar! Nothing was too extreme for the holiday wish list.
Today's lists might look a little different, but they are no less outrageous. iPhones are one of the most popular wish list items this year (with many kids suggesting a number of different models in case the newest iPhone 14 is out of reach), iPads, computers, PlayStations, Gucci slides, and a "shirt that shows my belly" are some of the other items that kids are dreaming of this holiday season. And then there's the kid who wants a giant robotic dinosaur, real dino DNA, and a snake cannon that shoots live snakes! Say what?!
Reading about these crazy lists got me thinking . . . what would be on a teacher's holiday wish list?
I think it would look pretty tame by comparison. But some of these items are probably about as out-of-reach as a new pony. Still, it's fun to dream . . .
Teacher's Holiday Wish List
Sharpies
Flair pens
Sticky notes
Colored printer ink
Expo markers
Unbreakable pencils
Soft water bottles that don't clang on the floor
Untippable chairs
Catered lunch
A heavy-duty electric pencil sharpener
Hot coffee
Sunny, 65-degree recess weather
Planning time reserved for planning
A class that follows directions the first time
A full-time grading assistant
A copy fairy who copies, collates, organizes, and stores all your copies
Aha moments
Warm winter coats for all kids
Books for your classroom library
Math manipulatives
Snacks that students can open independently and that aren't sticky
Sleeping in 'til 7 am
Respect
Handwritten notes from your students
World peace (or at least classroom peace or a week free from drama)
Proficient test scores
What do you think? Would you like the items on this teacher's holiday wish list?
The Ultimate Holiday Guide
I may not be able to make all of your teacher holiday wishlist dreams come true. BUT I can make your last few days of school before winter break a heck of a lot easier and more fun than visions of sugarplums.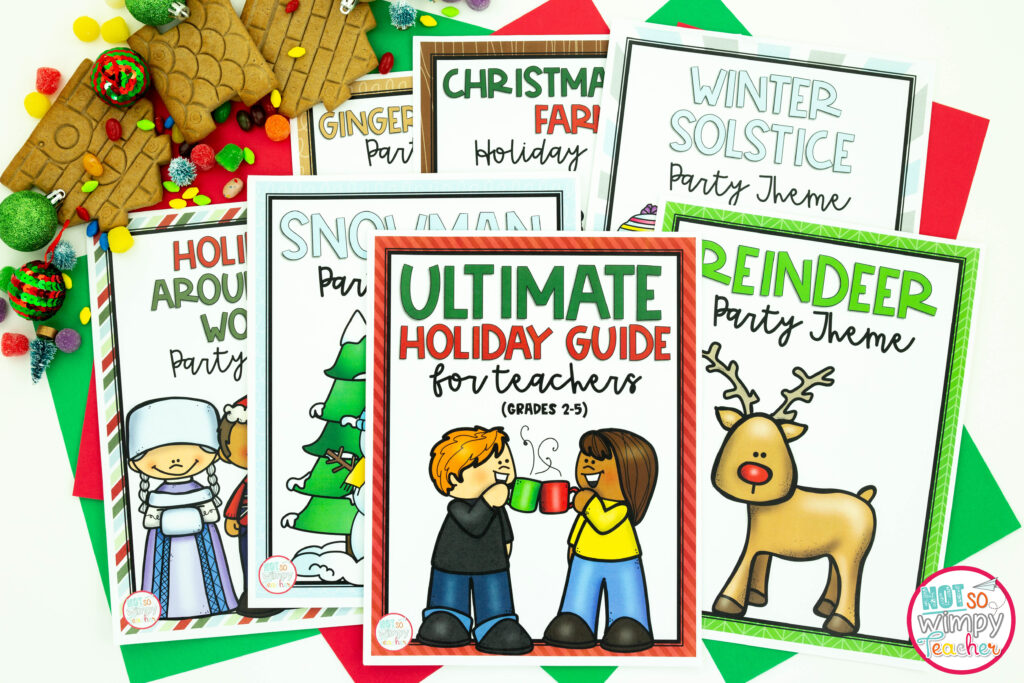 My FREE Ultimate Holiday Guide is chock full of time-saving holiday activities and freebies for teachers to help you not just survive but celebrate these last few days before break.
Inside, you'll find:
Helpful holiday tips to make planning and celebrating easy
Easy holiday resources that keep kids learning
6 classroom party themes with ideas for treats, crafts, and activities
Winter-themed suggestions that work for every classroom
Family and student gift ideas
Our favorite holiday books and movies
Student printables, a family holiday survey, holiday & thank you cards, and gift tags
And so much more!
There are tons of low-prep activities you can print and use today!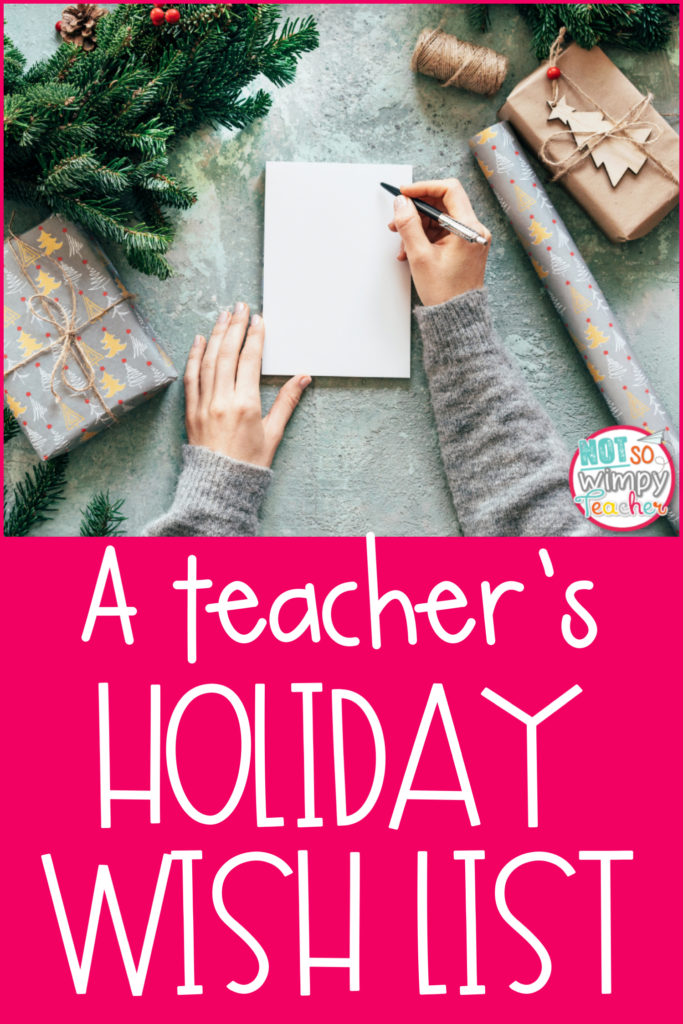 Wishing you a very happy holiday season!
Have a Not So Wimpy Day,