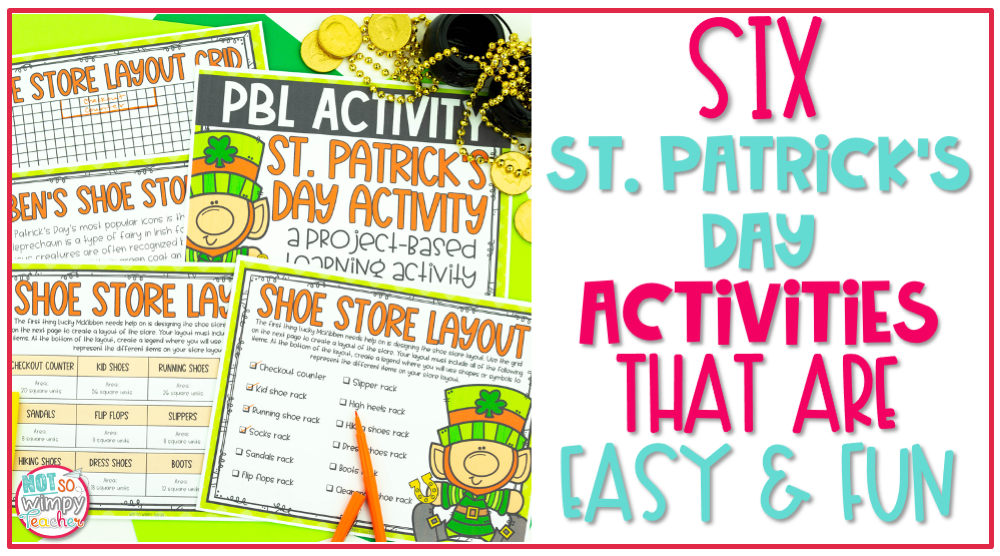 St. Patrick's Day is right around the corner. Are you looking for some fun ways to celebrate this fun day in your classroom? Well, you're in luck. Today's post has six fun and easy St. Patrick's Day activities that will make your students' Irish (or non-Irish) eyes smile.
St. Patrick's Day PBL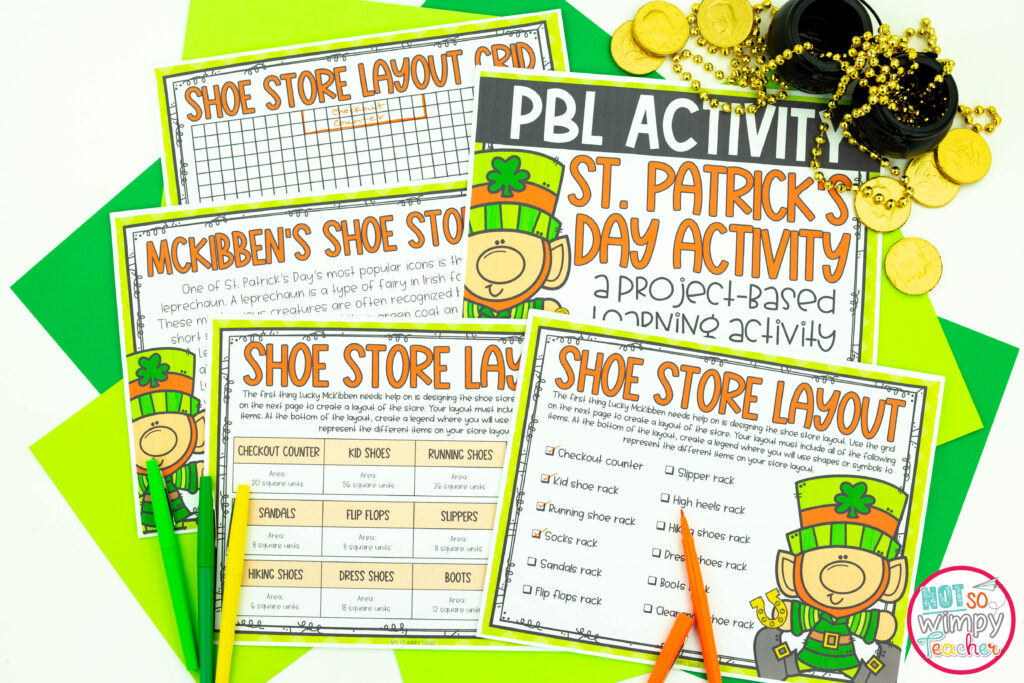 Introduce your students to the legend of the leprechaun with a fun St. Patrick's Day-themed project-based learning activity. According to Irish folklore, leprechauns are little men who work as shoemakers making shoes for the people who live nearby and the fairies who live in the woods.
The Story
One of those leprechauns, Lucky McKibben, lives near you and has decided to open a shoe store. And, as luck would have it, he's recruited your students to help. They will need to help him create the layout of the store, order inventory, take care of customers, design shoes, and keep track of gold, aka profits. This fun PBL contains eight St. Patrick's Day activities.
The math skills
In order to accomplish these tasks, students will need to use lots of math skills, including:
elapsed time
adding
subtracting
money
area
data and graphing
problem solving
and more
But they'll will be having so much fun working on this real world-based problem, they won't even realize they are learning.
Differentiation
This activity is designed for students in grades 2-5. We've also made it super easy to differentiate by including two different versions of activities – one for the lower grades (2 and 3) and one for the upper grades (4 and 5). Just pick the activities that suit your students best.
You can use this PBL as a whole-group activity. Set aside one afternoon to work through the entire resource, or divide up the activities and do one or two each day. You can also place individual activities in centers. Or use them in small groups to provide extra support to students.
This PBL provides a great review of so many math skills that it is also an excellent test prep activity.
And the best part is, you don't need any luck to pull off this fun St. Patrick's Day activity. This no-prep activity is simple to use. All you have to do is print and teach.
Check out our St. Patrick's Day PBL activity and see how easy it is to sham-ROCK St. Patrick's Day.
Free Writing Prompts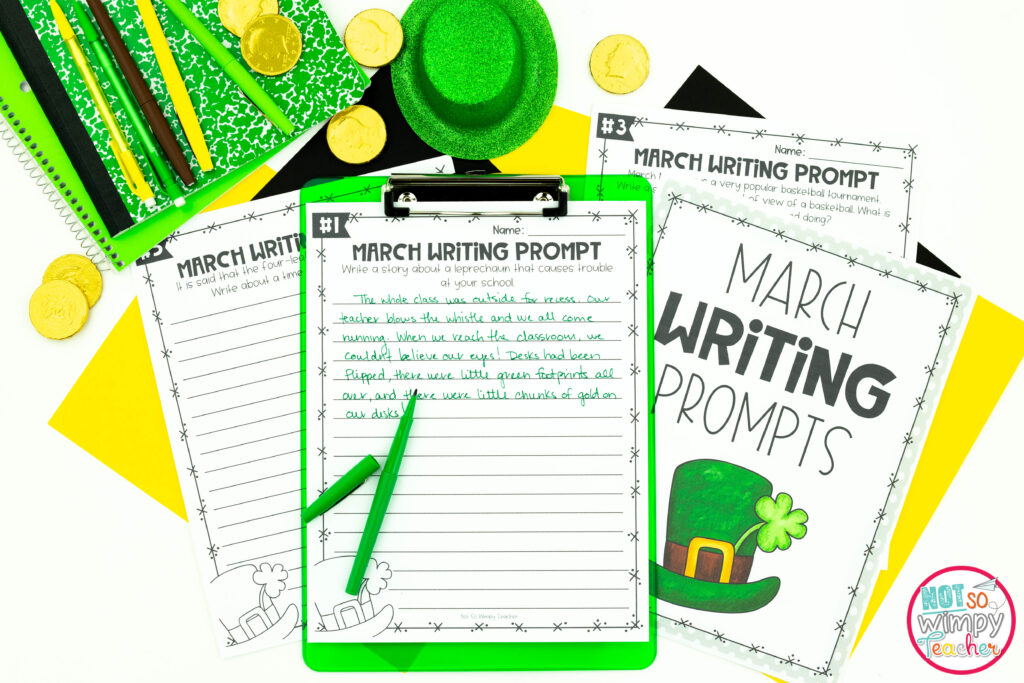 Our seasonal writing prompts make excellent Saint Patrick's Day activities. This FREE resource includes five prompts for every month of the year. And the prompts for March include leprechauns, pots of gold and four-leaf clovers. What more do you need to get your students into the spirt of St. Patrick's Day.
These writing prompts make great morning work activities. Or you can place them in centers. Or set aside some time during the month to work on St. Patrick's Day stories. Then students can share their writing at your St. Patrick's Day party.
Read Alouds
One of my favorite ways to celebrate any holiday is with read alouds. All children benefit from hearing stories read aloud. It's a great way to bond with your class, to teach reading skills, and to have meaningful conversations about traditions and celebrations.
Some fun books to include in your St. Patrick's Day activities are:
This hilarious story is filled with shamrocks, rainbows, and pots of gold, designed to finally lure in the mysterious leprechaun. Kids love the zany rhymes and silly illustrations.
In this sweet poem, modeled after Clement Moore's classic, Tim and Maureen are busy the night before St. Patrick's Day setting traps for a leprechaun. They wake to a fun celebration complete with bagpipes, green eggs, and even a special guest.
Building your own leprechaun traps is entirely optional and up to you.
A simple but satisfying St. Patrick's Day read about a boy who sets out to prove that he's bigger and more capable than everyone thinks.
St. Patrick's Day Close Reading Passage
Squeeze in a little extra close reading with our March seasonal reading passages. Each month includes five student-friendly reading passages that are a mix of fiction and nonfiction. One of the March fiction passages, A Pinch of Luck, is all about St. Patrick's Day. (The other passages are all topics students love learning about: Mardi Gras, crayons, Read Across America, and children's book authors).
Each passage is designed to be used over a four-day period to give students practice reading and rereading passages for deeper meaning. We've included comprehension questions, extension activities, and a reading response question for each reading. A daily schedule shows you just what to teach each day. The March passages cover essential reading skills like understanding chronological events, sequencing, compare and contrast, problem and solution, and poetry. Students also get practice with persuasive, explanatory, narrative, and opinion writing.
Four-Leaf Clover Hunt
Shamrocks and four-leaf clovers are both associated with St. Patrick's Day. And they are not the same thing. A shamrock is a clover with three leaves. The four-leaf clover is much rarer and therefore considered lucky.
Shamrocks are an ancient Celtic symbol that was believed to help Druids see evil spirits so they could escape in time. Four-leaf clovers were Celtic charms. People believed they offered magical protection and could ward off bad luck. Children carried four-leaf clovers so they could see fairies.
While taking your students out to hunt for four-leaf clovers in the school yard might not be practical, or very productive, you could hide paper four-leaf clovers around the classroom and encourage everyone to find them. Or you could hide some shamrocks and some clovers. Who will be the lucky student to find the four-leaf clover?
Once all the clovers are found, you could practice all sorts of math skills. You could add them, sort them, graph them, make fractions, etc… for some fun math-based St. Patrick's Day activities.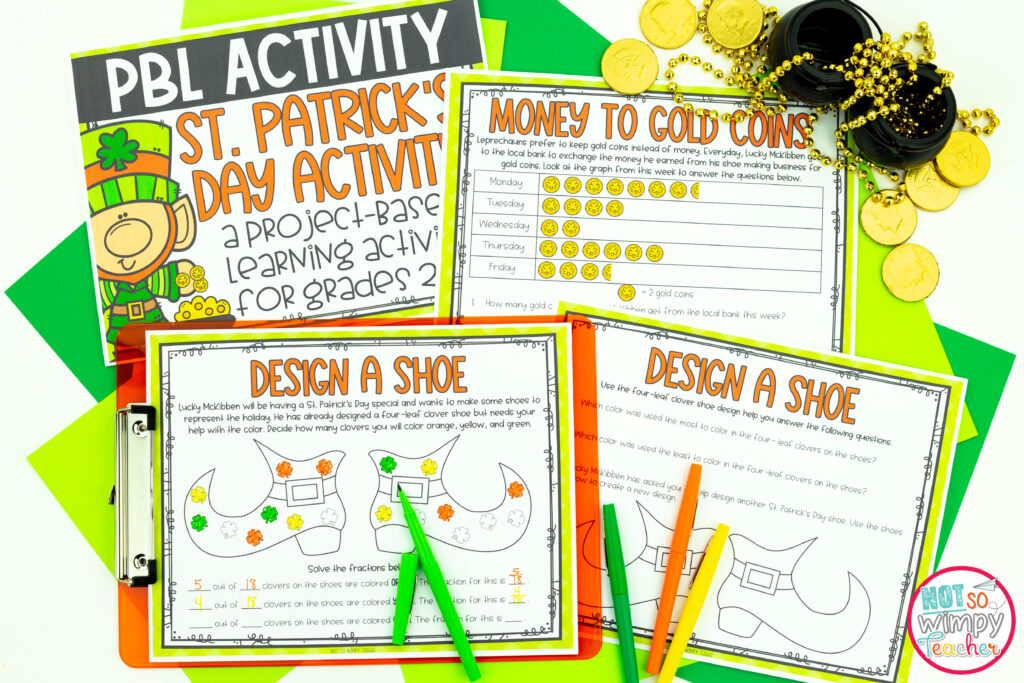 St. Patrick's Day Videos
Take a Tour of Ireland
Incorporate a little bit of social studies and geography into your St. Patrick's Day celebration. You can use videos to take kids on a virtual field trip to the Emerald Isle.
This quick National Geographic video introduces kids to both the history and landscape of Ireland. Or test your knowledge of Ireland with these 7 Fun Facts. You could even have a trivia contest after the video.
For some traditional St. Patrick's Day activities, listen to a traditional Irish story, Michael and the Fairies, and enjoy some classic Irish music. Or watch some Irish Step Dancing. You could even let your students try Irish dancing for themselves.
Watch how rainbows are formed
There may not be a pot of gold at the end of this rainbow, but it is fascinating to learn how rainbows are formed.
Kids love these educational and entertaining science videos from Mystery Doug. They offer a fun scientific look about topics kids are interested in. And these short videos are a great way to keep kids engaged if you have a few extra minutes before lunch or dismissal.
Check out how rainbows are formed.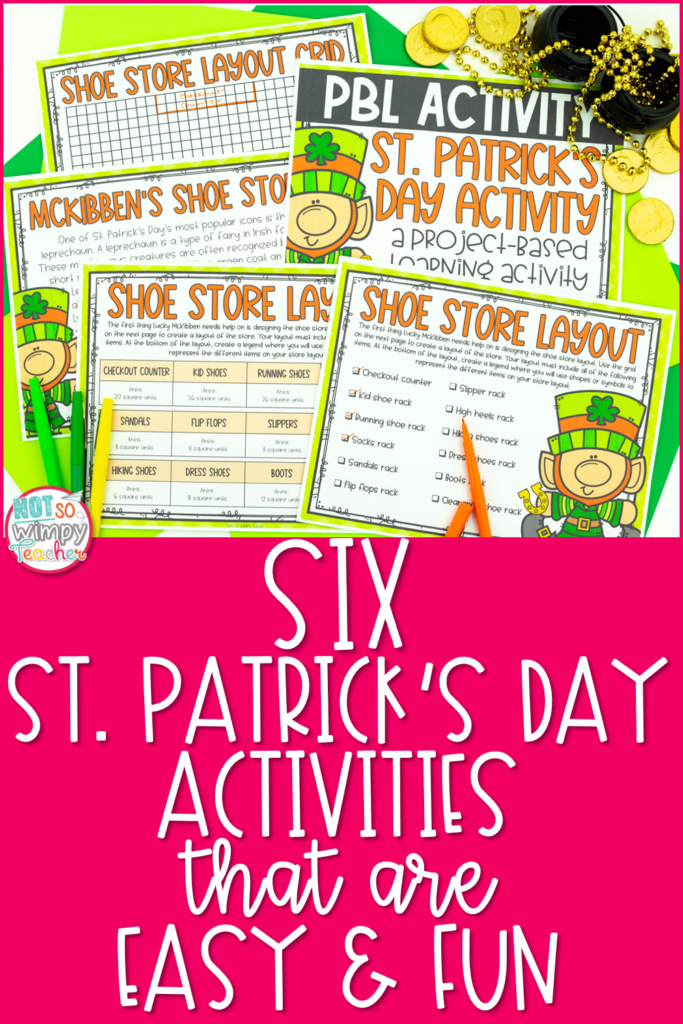 I hope that gives you some fun ideas to celebrate St. Patrick's Day in the classroom.
Have a Not So Wimpy Day,