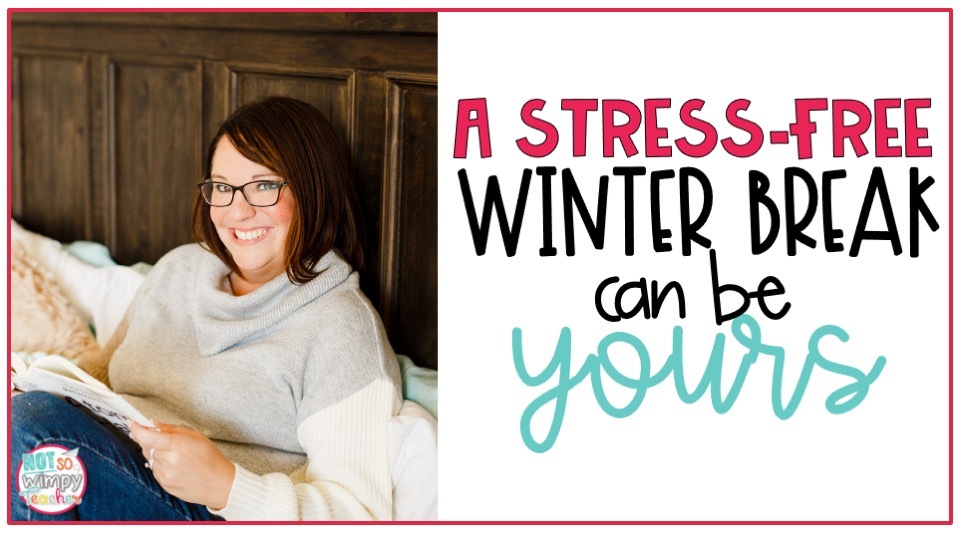 I'm dreaming of a stress-free Christmas . . .
There's no tired quite like teacher-tired. Especially at the start of Christmas break. After a bustling December full of Christmas cheer, all you want to do is head home and rest. (Or start your wrapping, baking, decorating . . . you know, all the things you've put off until break.) But if you leave a pile of things undone in the classroom, it will be hard to relax over break. So today I'm sharing eight tips to help you have a stress-free winter break.
1. Lesson plan for when you get back
One of the keys to enjoying a stress-free winter break is to make sure your lessons are done. Nobody wants to lesson plan over break. Just the thought of dragging home all those manuals and papers can make even the best teachers feel a little like Scrooge.
And if you wait until January 2, you'll probably have forgotten what lesson you left off on before the holiday haze kicked in.
Take some time to lesson plan for that first week back. To make this as painless as possible, try to actually use your planning time to plan. Shut your door and work on one subject per day.
If you're thinking there's no way you'll have time to plan during December because you're too busy putting together all those holidays activities, check out these simple, low-prep activities to engage your students before Christmas break.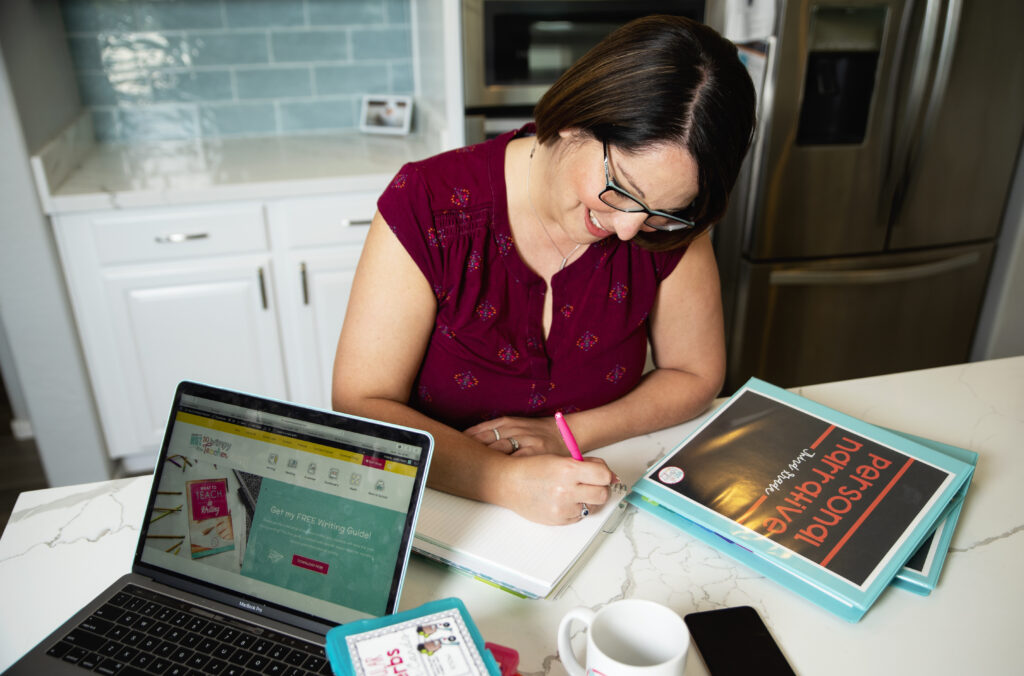 2. Take down your holiday decorations
I know that the last thing you want to do at 4 pm on the day before Christmas break is to stay late, but the few minutes it takes to "undecorate" your room will be well worth it come January.
One way to make the process easy is not to go overboard in the first place. You don't have to turn your room into the North Pole (unless you want to). Remember, the less you put up, the less you have to put away.
Start taking things down early in the day. If you used student decorations as part of your holiday decor, be sure to send them home with the kids. Recruit a student helper or a parent volunteer to help you box things up after the bell rings. Taking down decorations before you leave will go a long way to helping you have a stress-free winter break.
3. Organize materials
It can be tempting to leave those stacks of papers sitting behind your desk until you get back. Sorting and filing are never fun.
But think how good it will feel to walk into a fresh, clean, organized room in January.
January is like a fresh start. Do yourself and your students a favor by organizing any leftover materials before you head home for break.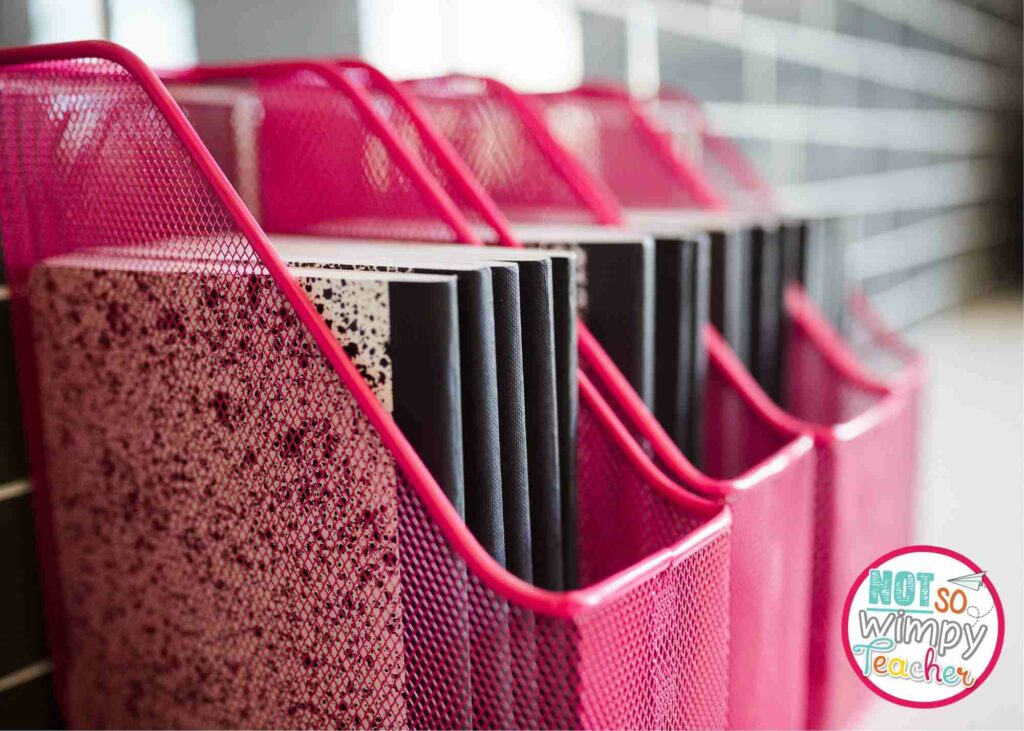 4. Finish grading
Finish grading tests, projects, or assessments before you head home for the holidays. Papers will be much easier to grade with the material fresh in your brain.
Although you might feel "too busy" to grade in December, no one wants to be stuck grading papers while the rest of the family watches Christmas Vacation. And nothing leads to stress and anxiety quite like a pile of ungraded papers.
Remember, you don't have to grade everything your students turn in. Limit the number of assignments you actually grade. Make grading easier by using a rubric. You don't even have to write comments. Make it easy on yourself. Check out more tips to make grading easier.
5. Make a first day to-do list
Another way to increase the odds of a stress-free winter break is to create a to-do list for when you get back. If there are any tasks you know you need to tackle in January, write them down. It takes so much mental energy to try and remember everything you have to do. That headspace is better suited to doubling your favorite Christmas cookie recipe or remembering where you hid those gifts.
Before you leave, make a quick checklist of things to do when you return. Do you need to pull out a new math unit or send copies to the office? Maybe you're going to rearrange seats or send home your January newsletter. Leave that list front and center on your desk so you see it when your return.
6. Plan a fun first day back activity
Make sure you include a fun activity for the first day back. Everyone is going to be kind of sleepy, and maybe even a little bit blue. Be sure to schedule time to share about winter break.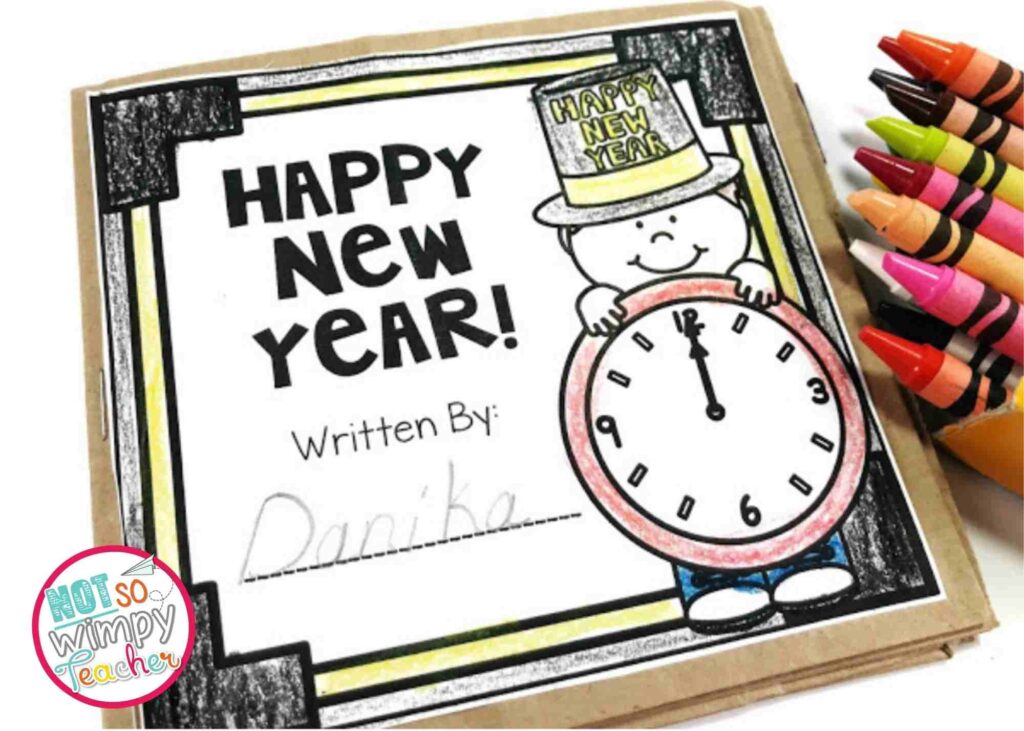 Having a fun activity planned to kick off the new year will remind your students why they love coming to school each day. My FREE New Year Paper Bag Book is a great activity for the first day back. This fun activity lets kids reflect back on their favorite memories from last year while setting goals for the new year. It is simple to prep. All you need are two paper lunch bags per student and the printables.
7. Turn off notifications
And now for the big one. If you really want to enjoy a stress-free winter break you must turn off your notifications. Yes, all of them.
Don't let pings from administrators or parents disturb you during your time off. Set your email to out-of-office and mark yourself as away on whatever communication app you use. If you must check in, set aside 30 minutes a day to go through your email or messages. Don't be a slave to your phone during the holidays
Taking some time to step away from work will leave you feeling refreshed and invigorated. I often get my best ideas when I am not working.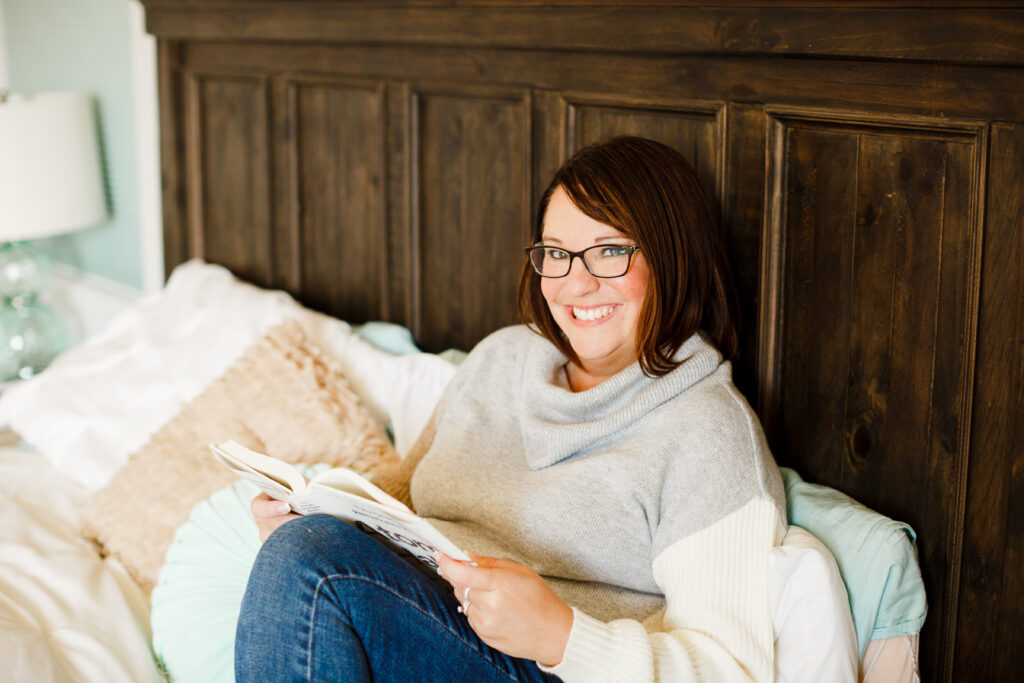 8. Plan something fun
It can be tempting to try and tackle big household projects during break. Or to accomplish all those things you've been putting off since school started. And if crossing something off your to-do list will make you feel better, by all means, go for it!
But remember, this is your break too. Be sure to schedule something fun. That's going to look different for everyone. It might be binge-watching Hallmark movies, playing outside with your kids, meeting the girls for holiday cocktails, or curling up in bed with a good book.
FREE Ultimate Holiday Guide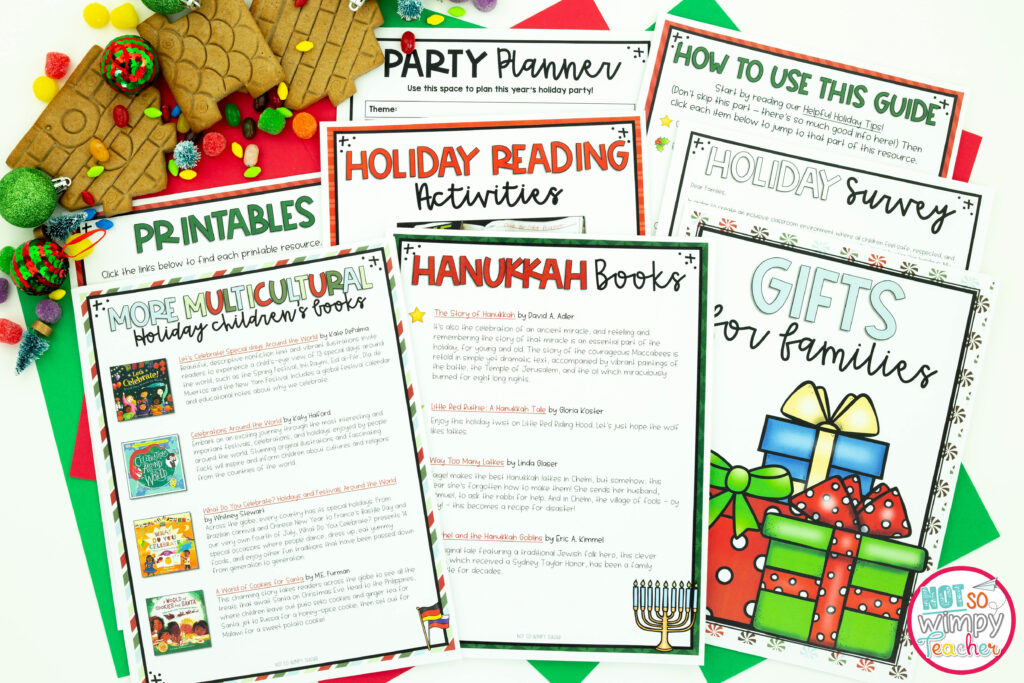 Still too stressed trying to get through the final days of school before break to even think about unwinding? No worries! I've got you covered.
The FREE Ultimate Holiday Guide has EVERYTHING you need to get through the holiday season in the classroom.
This 142-page guide is your comprehensive guide to the holidays in the classroom. My team and I have scoured the Internet to find the best holiday treats, crafts, activities, games, books, and more so you don't have to.
Inside, you'll find:
Helpful holiday tips to make planning and celebrating easy
Easy holiday resources that will keep kids learning
6 classroom party themes with ideas for treats, crafts, and activities
Family & student gift ideas
Simple classroom decor ideas
Our favorite holiday books and movies
Reading, writing, and math activities
Student printables, a family holiday survey, holiday & thank you cards, and gift tags
And so much more!
And the best part is it's FREE! 
I told you it had everything. Download yours today and start planning for that break!
I hope that gives you some ideas to make a stress-free winter break a reality. You deserve it!
Have a Not So Wimpy Day,