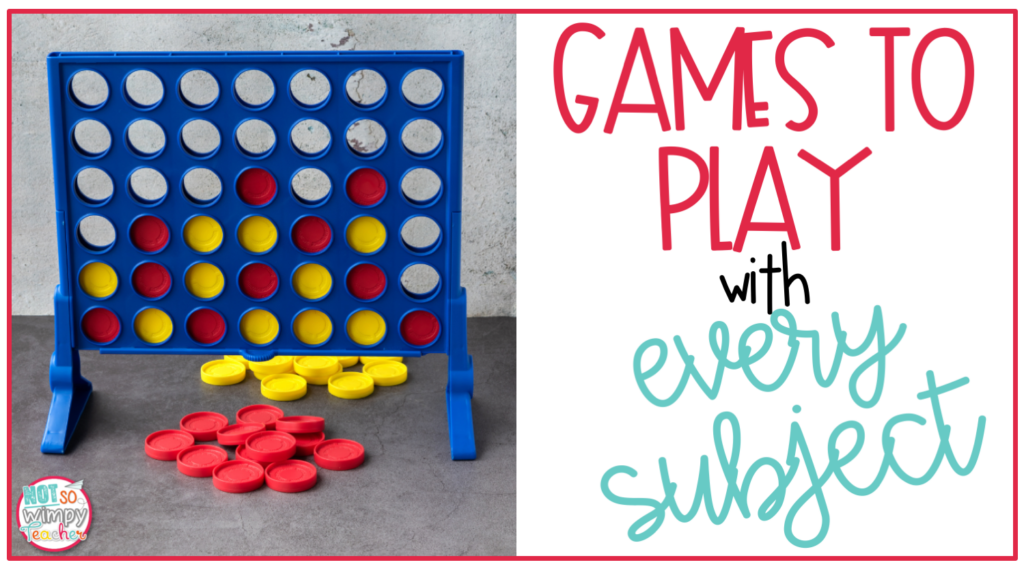 Worksheets . . . ugh! Is there anything more boring than assigning page after page of worksheets? It's true that students need lots of practice to master new skills, but worksheets get old real fast. Luckily, it's easy to turn any worksheet in any subject into a simple classroom game that makes learning fun!
These classroom games are perfect for both end-of-unit and end-of-year reviews. They are also a great way to make practicing for standardized tests a little less monotonous and fun.
Classroom games are a great tool for learning
We know that kids learn through play, so it makes sense to include classroom games in your lesson plans. Classroom games help kids connect with new material in a different way and increase focus time. When kids are having fun, they are more motivated to do well.
Games engage kids in learning by increasing the stakes. When they conquer new content, they also have the opportunity to win points or prizes. This increases motivation, instills a little friendly competition, and builds classroom relationships. And don't worry; the prizes don't have to be expensive or elaborate. A sticker, a piece of candy (if that's allowed), getting to line up first, or even just bragging rights are enough to motivate students.
You can also allow students to play on teams, which can lead to community building in the classroom.
Research shows that playing games helps students develop a deeper understanding of the material, and they can recall and apply knowledge in a variety of different contexts.
Keep classroom games simple
But just because classroom games have a positive effect on learning does not mean you have to jump through hoops to create fun, stimulating games. You don't need to come up with a new game for every subject or every review session.
Instead, a few simple games are all you need to boost learning.
When you repeatedly use the same games, you harness the power of routine. You only have to teach directions once, and kids know how to play so you don't lose valuable class time providing instructions for new games.
Also, kids like routines. They like knowing what to do. When you announce that you will be playing one of their favorite games, they get excited.
Finally, the fact that the students already know how to play the game means they can focus more on the content. Instead of grappling with complicated rules for a new game, the emphasis is on learning.
3 Classroom games that work with any worksheet
The best part about having a handful of classroom games that work with any worksheet is that you don't have to do any prep. Once you've created the game once, it is ready to go. And the games I'm suggesting today don't require any complicated materials. Simple classroom supplies like dice, whiteboards, sticky notes or grid paper, and hundreds charts are all you need to play.
You also don't have to spend time creating questions. The worksheets have already done that for you. But by combining traditional worksheet-based questions with an element of fun or luck, you can hook kids and make the learning process more engaging.
Roll Your Score: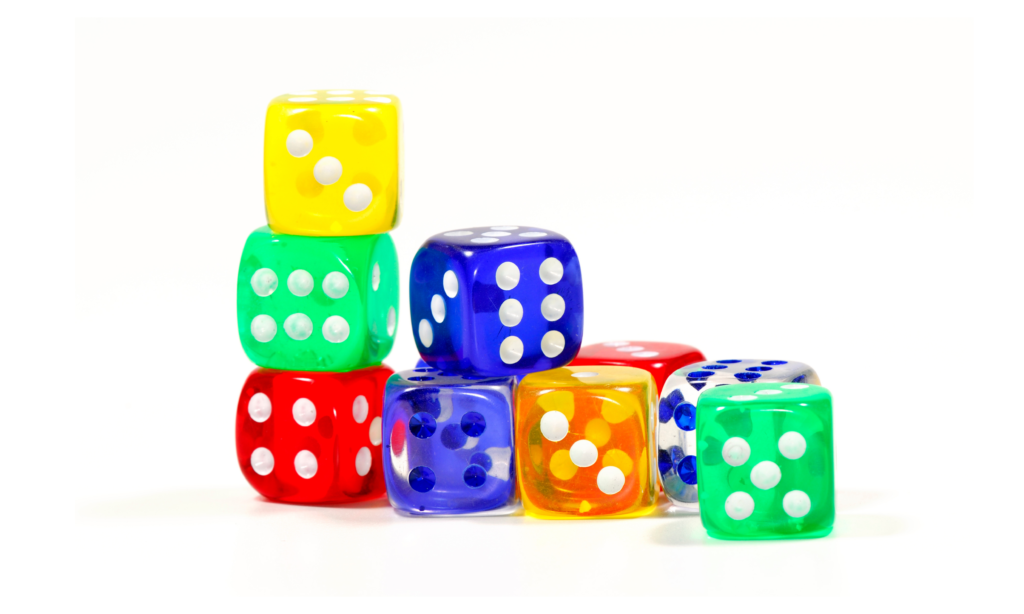 This game works with any subject. All you need is a worksheet and two dice for each pair of students.
Students play this game with a partner.
The first student answers a question on the worksheet, and their partner checks their work. If the answer is correct, the first student rolls two dice and adds them together. This is how many points the students receive for that question. They can write their score beside the problem or keep a running tally on another piece of paper.
Then it is the other student's turn to work on the next problem. If their answer is correct, they roll the dice and record their score.
Play continues in this fashion until all the questions are answered. At the end of the game, students total all their points, and the winner is the partner with the highest total.
This classroom game works with any worksheet, and it's a great way to sneak a little extra math into every subject!
Connect Four:
This is a super fun classroom game to play with tables or groups, and you can play as a whole class.
Assign each table or group of students a different color sticky note. Then draw a 7 X 6 grid on your whiteboard. (You could also create a template in PowerPoint and project it on the board each time you play to save time).
Groups then work together to solve a question on their worksheet. If their answer is correct, they can put one of their sticky notes on the grid.
The first team to get four in a row wins.
This easy classroom game can also be played in smaller groups. Students can use a personal whiteboard to draw the grid, or you can even use grid paper (the larger squares work better) and have students use a crayon to color in their squares.
Random Numbers: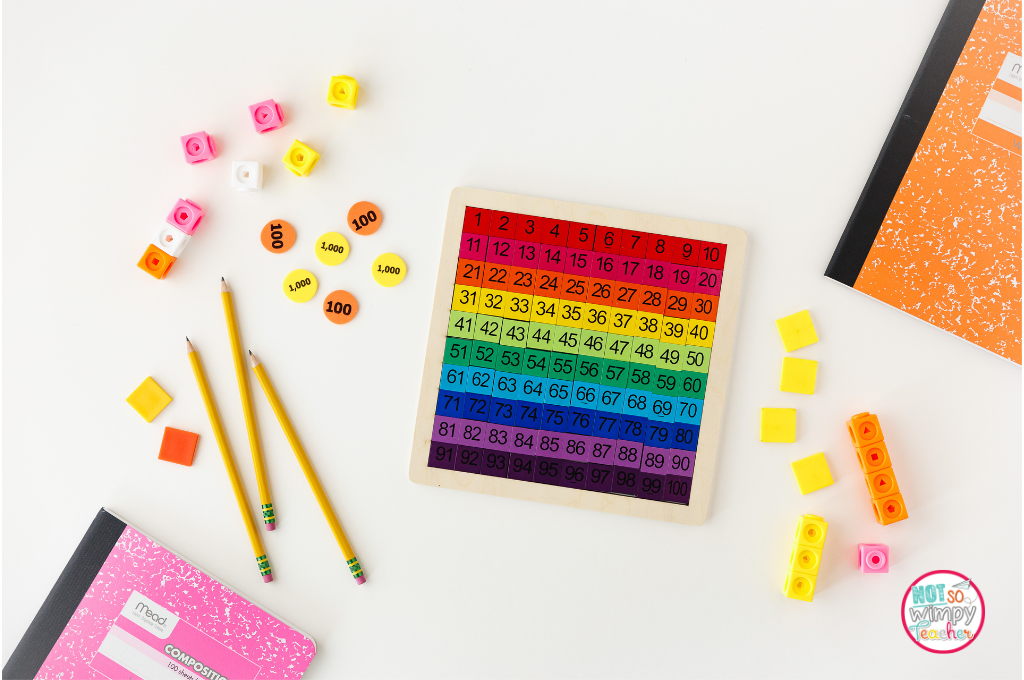 This is a nice, quiet classroom game that provides lots of focused practice. Let's face it, sometimes you just can't handle a raucous class, but you still want to engage kids in a fun learning activity.
Each student works independently when playing random numbers, and the winner is a matter of luck. Although, the more answers you get right, the more chances you have to win (if you want to play that way).
Students complete a question on their worksheet and then come up to have you check it. If their answer is correct, they write their name in one of the boxes on a hundreds chart. You can also require students to complete multiple questions before having their answers checked. You might say when you've done five questions, I'll check them.
Students can write their names in as many boxes as they have questions correct.
When time is up, use a random number generator to select a winner for a small prize.
This classroom game is great because of the element of chance. Even kids who struggle only need to get one answer correct to have a chance to win. And students can select which questions they want to work on in which order. So, students can select a question they are more confident of to get their name on the board. Because the students work independently, there is no pressure to support a team.
How to Love Teaching Again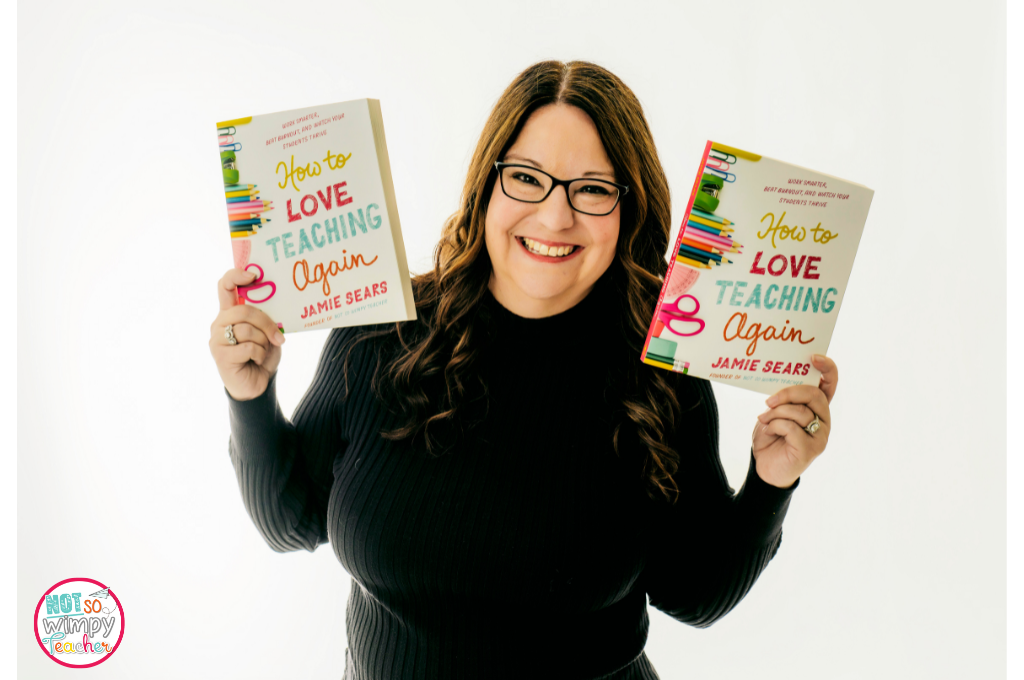 If these simple classroom games sound fun, you can get them all on one easy-to-reference PDF when you buy my book How to Love Teaching Again. You'll find more tips for making learning fun without losing your mind or spending a small fortune on supplies.
But that's not all . . .
This book is a heartfelt hands-on guide to help you set boundaries, increase productivity, and find fulfillment so you can have a thriving classroom. With chapters on redefining success, lesson planning, grading, and celebrating success, you'll find many practical, actionable tips you can use tomorrow to save time and simplify teaching.
In addition to the simple classroom games PDF, you'll also get these other AWESOME bonuses:
Book Club Kit: Want to host a book club at your school? This Book Club Kit includes a calendar of events, a suggested reading schedule, reflection questions, and tips for implementing the most important strategies in each chapter!
Yearlong Pacing Guides for grades 2-5: If you teach grades 2-5, you can just download and go! If not, these are great examples of how to create your own yearlong pacing guide and save yourself a ton of stress and time. Either way, they are pure gold.
Editable Sub Plan Templates: From a daily schedule to a lesson plan template to a classroom behavior plan and more, these templates include everything you need to plan for a sub without breaking a sweat. (In both digital and printable formats!) And the great thing is most of these pages can be done in advance. So when you need to take a day off, you've got everything all ready to go!
Order your copy today!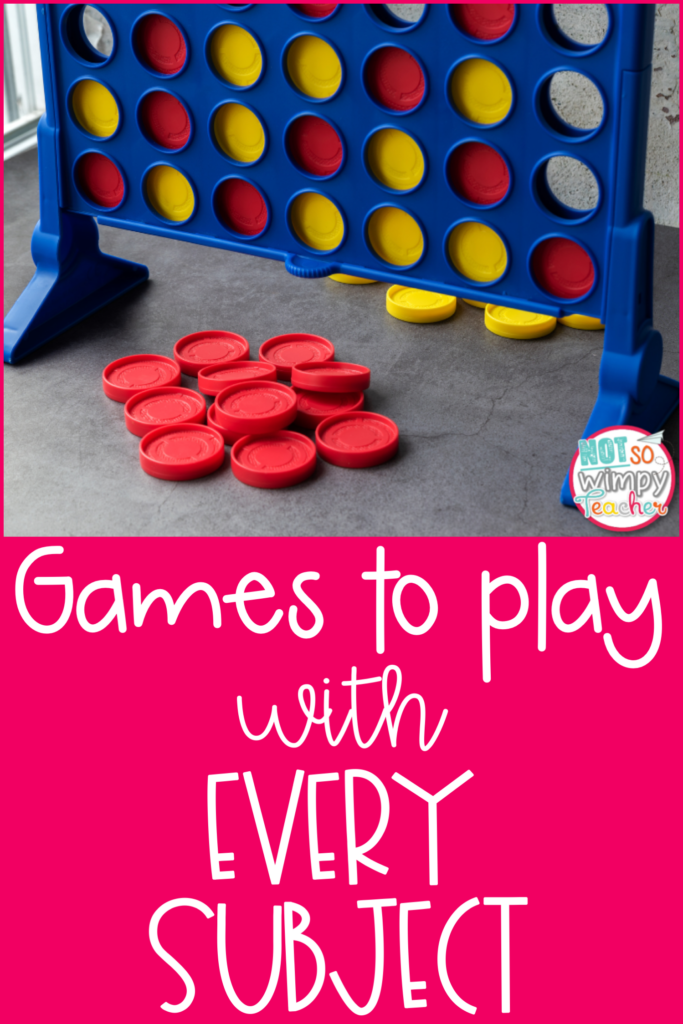 Have a Not So Wimpy Day,
Jamie