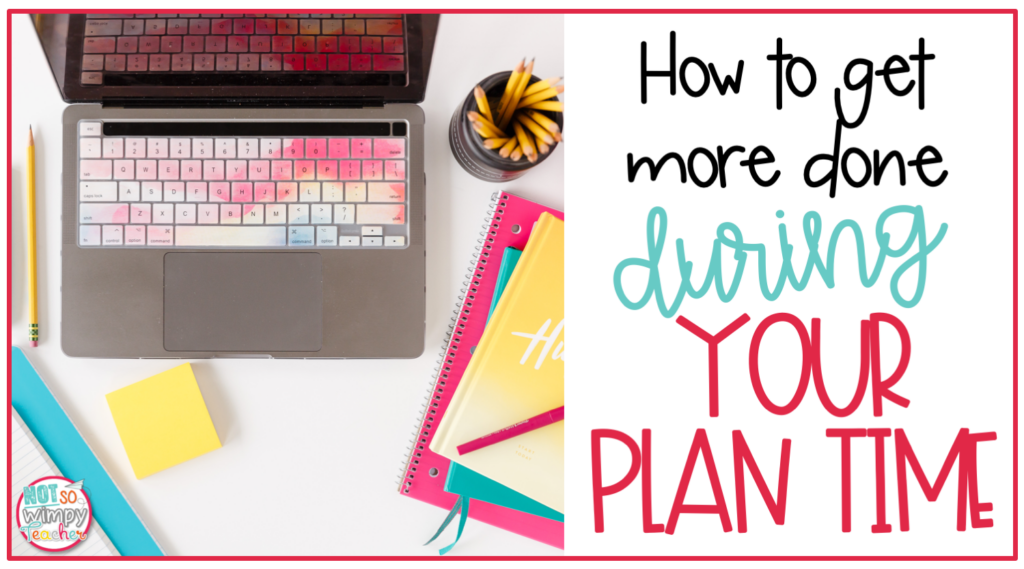 Ah . . . your planning period–the fastest forty minutes of the day! And that's if you are lucky enough to get dedicated daily plan time. With a to-do list a mile long, it can feel impossible to get it all done in such a short period of time. Often, just thinking about everything you have to do (lesson planning, grading, reports, committees, parent communication) leaves you feeling completely overwhelmed. You don't even know where to start. And before you know it, your plan time is over, and you haven't accomplished anything. Doh!
If this has ever happened to you, don't feel bad. It happens to everyone. It's the brain's defense mechanism. You look at your never-ending to-do list and know there is no way you can accomplish everything on it. So what's the point in trying if you will only fail anyway? That's why you spend your entire plan time scrolling through Instagram or chatting with your teacher bestie.
Luckily, a few simple mindset shifts and new habits are all it takes to get more done during your plan time.
Ditch the to-do list
The problem with to-do lists is that they are not a plan for action. They are an excuse to procrastinate or set yourself up to fail. Think about the items on your to-do list. It probably includes everything from planning math lessons and organizing your writing celebration to reviewing new curriculum and filling out reports, buying toothpaste, scheduling doctor's appointments, and picking up the dry cleaning. Whew!
This kind of to-do list makes you feel frustrated, overwhelmed, and incompetent. When you don't finish your to-do list, you get mad at yourself. But here's the thing, the list will never be finished. Every time you cross off one item, another one gets added.
A to-do list is just a random list of tasks with no plan for execution. You don't know which task to do first. That often leads to picking the easiest or your favorite tasks, even if they aren't the most important. That's why to-do lists don't work.
So instead of an unworkable to-do list, I've got a better strategy for you! One that will help you get more done during your plan time.
Brain dump and prioritize tasks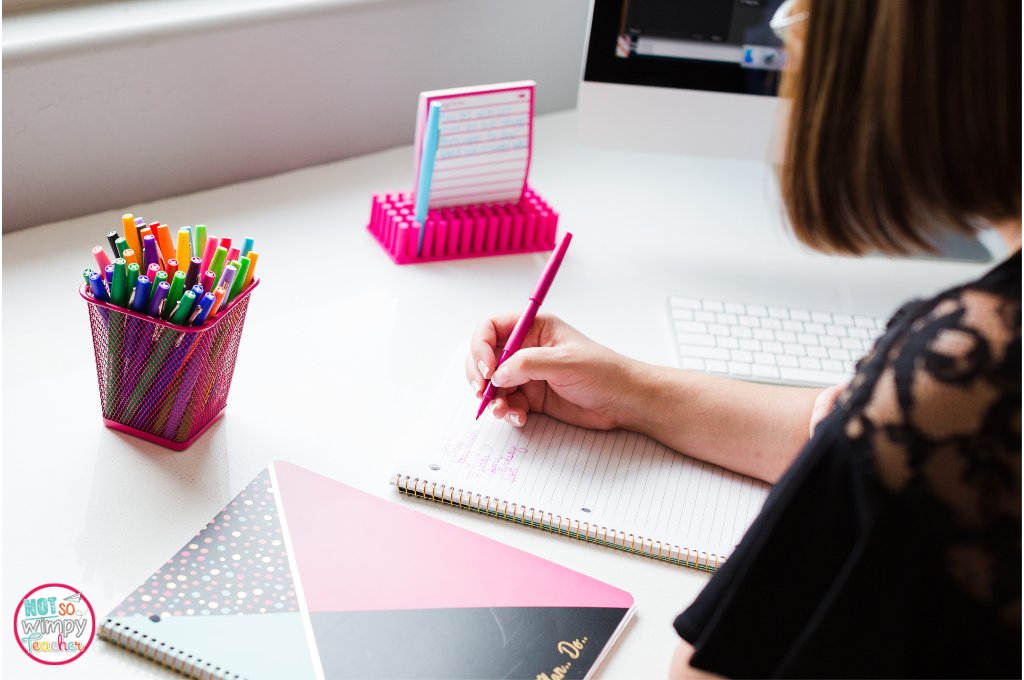 I'm not saying you have to forget about the zillion things on your to-do list. In fact, the first step in this strategy for getting more done during your plan time is to get all of these items out of your head and onto a piece of paper.
At the beginning of the week, take some time to do a brain dump. Write down every single thing you can think of that you think you need to do. Be sure to include both personal and professional items.
This list will likely look overwhelming. But here's the cool thing–this is a brain dump, not a to-do list. You are not going to do all these things this week. In fact, some of them you might never do at all. The purpose of the brain dump is simply to transfer all the tasks competing for space in your brain to a piece of paper. Simply writing everything down will free up mental space and make you feel better.
Once you have your brain dump, it's time to prioritize those tasks.
Go through your list and circle the most important items. These are the things that must get done this week. Not the things that would be nice to finish or the things that are fun to do, but the things that absolutely need to be done this week.
This is often the hardest part of this process. You've been doing all the things for so long, it's hard to recognize what is most important. Are grades due on Friday? Put that on the list. Do you have an IEP meeting on Tuesday? Put that on the list. Do you want to shop for new books for your classroom library? Cool, but not a must-do.
Focusing only on what's most important will help you get more done during your plan time.
Schedule a specific time to finish tasks
In this step, you are going to take all those things you circled and schedule time to complete them on your calendar.
Teachers are already good at this part. You are used to sticking to a schedule. You teach reading during reading and math during math, and your kids go to special at the designated time each day. Your instructional time is all planned out.
The key to getting more done during your plan time (and being more productive and less stressed out overall) is to schedule that time the same way.
Review the tasks you identified as most important. Now find a time to complete them on your calendar. There are two important steps to making this process work for you.
1. Break your tasks down into very small pieces.
For instance, if you have a batch of opinion essays to grade, you probably can't complete them all during one plan period. So instead of saying you are going to work on grading opinion essays, decide you will grade five opinion essays. This is so important because when we "work on" something, we are never really finished. Even if you graded eight essays during your plan time, you'd beat yourself up for the sixteen you didn't grade. But when you say you will grade five, you know you have completed the task when five opinion essays are graded. This provides a psychological boost!
2. Schedule each small task to a specific time on your calendar.
This makes it easier to stick to the plan. You won't waste time thinking about what to do first. You will simply look at the calendar and jump right into your designated task. Scheduling specific time for each task saves tons of time and helps you get more done during your plan time.
Stay away from your email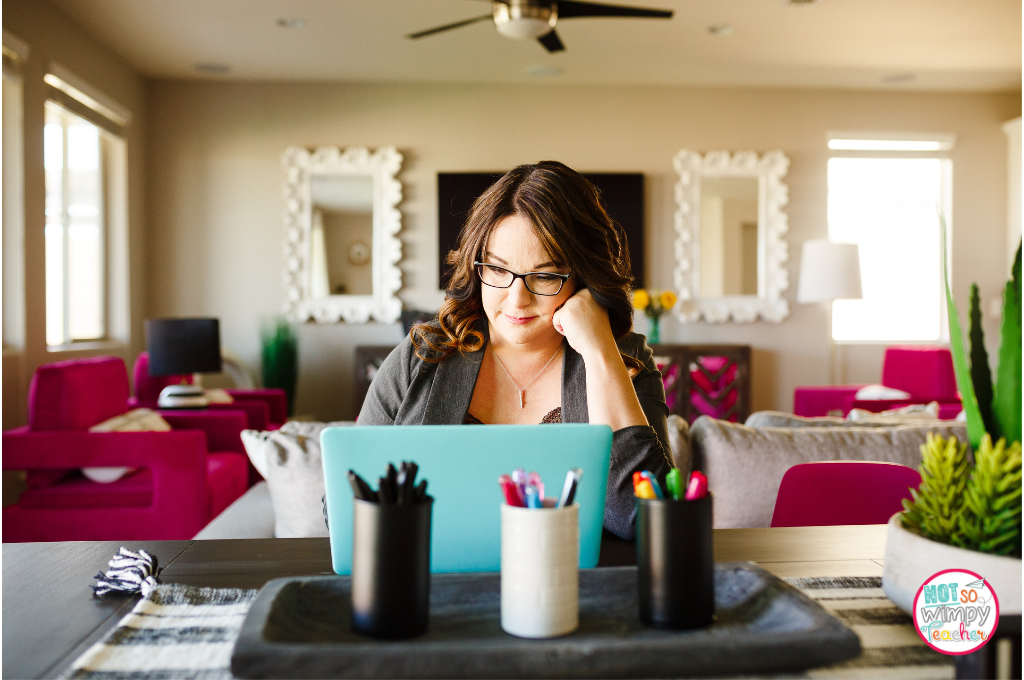 Of course, the schedule only works if you stick to it. And there are so many things competing for our attention these days. Email, social media, parent requests, teacher friends, coffee . . .
If you want to get more done during your plan time, you have to treat the schedule as non-negotiable. You can't succumb to distractions. One of the easiest ways to do that is to stay away from email.
Email has the potential to derail your entire plan time. You might think you need to check email during your plan time because it's part of the job. But one angry email from a parent or new program email from an admin can send you into a tailspin.
Instead of grading math tests like you intended, you spend your entire plan time writing and re-writing responses to the parent. (You might want to consider using AI to help you formulate a professional response.) Or you set off to find a team member to commiserate with over another new program. These reactions are completely human and natural. They are not bad. But they will prevent you from making the most of your plan time.
The problem with email is that it makes other people's priorities more important than your own. Unless you know that you are very disciplined and won't be upset or influenced by what you find in your inbox (and then what's the point of checking anyway?), I recommend staying away from email during your plan time.
Schedule time to check email, just like every other task. But you may want to wait until the end of your planning time or even the end of the day to schedule it.
Eliminate distractions to get more done during your plan time
Similarly, if you know that you have a tendency to get sucked into Instagram or Pinterest, stay away from social media during your plan time. Social media is designed to keep us scrolling.
If chatting with your colleagues is your kryptonite, then shut your classroom door during your plan time. You can even put up a Do Not Disturb sign.
There is nothing wrong with catching up with your teacher bestie or scrolling Pinterest for a new Mother's Day project if you plan to spend your time that way. But don't let last-minute temptations derail your schedule.
How to Love Teaching Again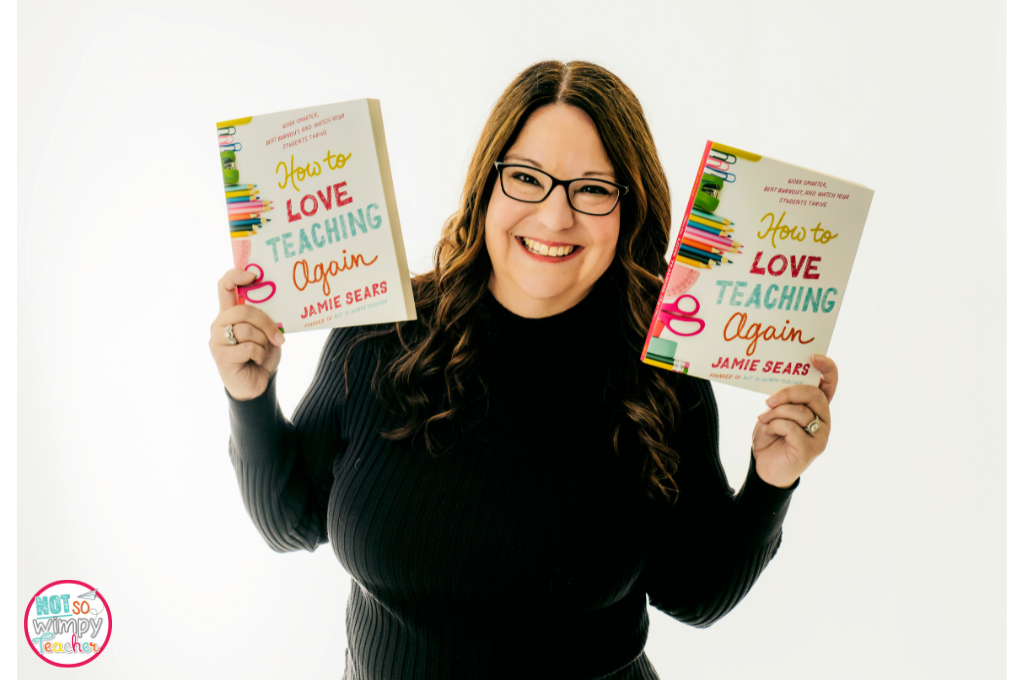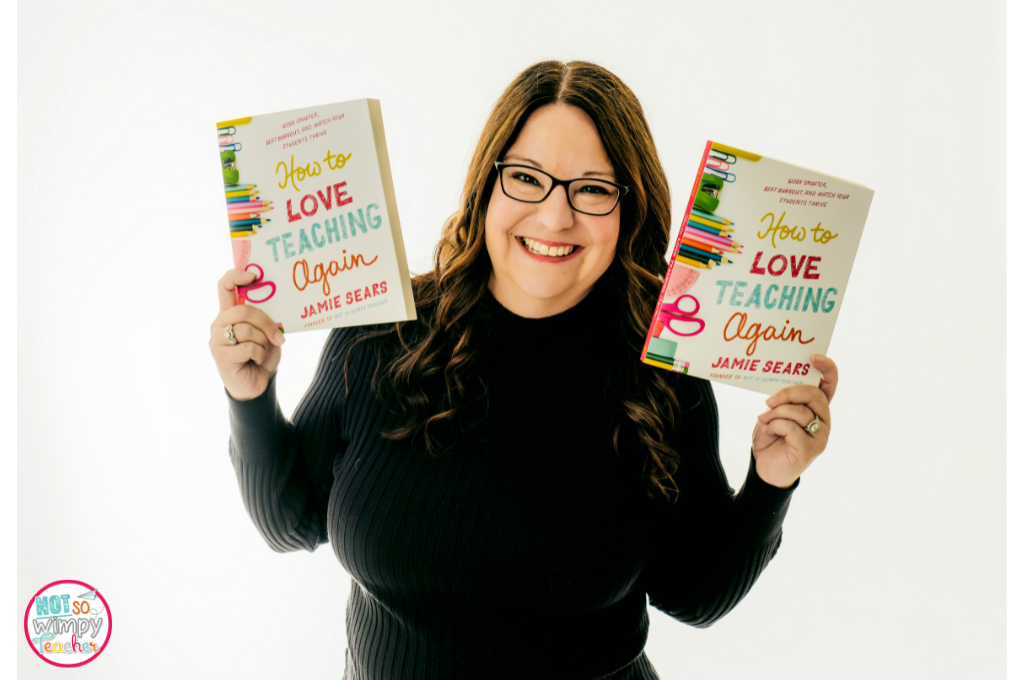 Would you like more tips to help save time and increase productivity so you can rediscover the joy of teaching? Check out my new book, How to Love Teaching Again. This book is…
a heartfelt, hands-on guide to setting boundaries, increasing productivity, and finding fulfillment as a teacher.
packed with simple, actionable strategies that you can implement right away.
peppered with funny stories and real-life examples to make it a quick and FUN read.
NOT a textbook–it's a practical guide to help you beat burnout, overcome perfectionism, and fall in love with teaching again.
You'll also get these three AWESOME bonuses:
Book Club Kit: Want to host a book club at your school? This Book Club Kit includes a calendar of events, suggested reading schedule, reflection questions, and tips for implementing the most important strategies in each chapter!
Yearlong Pacing Guides for grades 2-5: If you teach grades 2-5, you can just download and go! If not, these are great examples of how to create your own yearlong pacing guide and save yourself a ton of stress and time. Either way, they are pure gold.
Editable Sub Plan Templates: From daily schedule to lesson plan template to classroom behavior plan and more, these templates include everything you need to plan for a sub without breaking a sweat. (In both digital and printable formats!) And the great thing is, most of these pages can be done in advance. So when you need to take a day off, you've got everything all ready to go!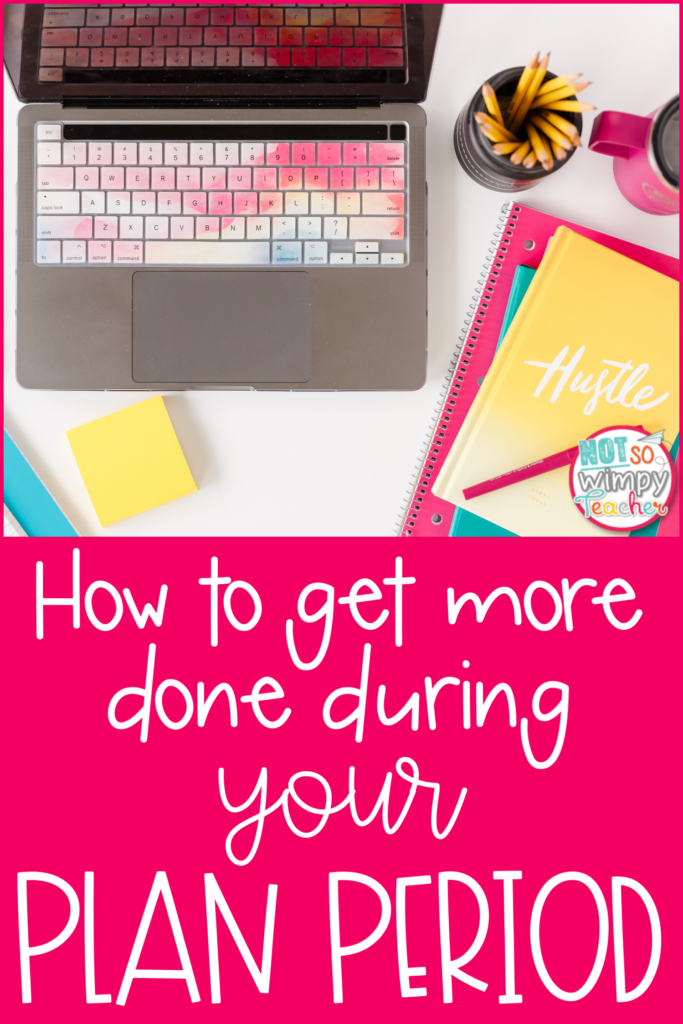 Have a Not So Wimpy Day,