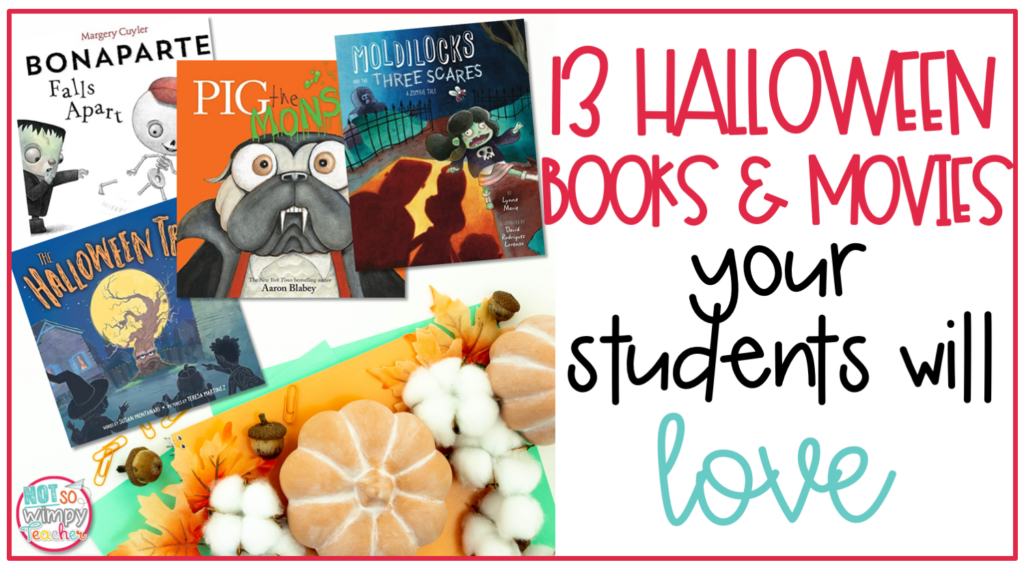 It's the spookiest time of the year. And, in my opinion, one of the best times of year to hook students with a good book. Even reluctant readers are often captivated by a good mystery or ghost story. Take advantage of the eerie allure of Halloween to pick a book that will delight your students. Here are 13 Halloween books that kids will love.
From silly and sweet to mildly-spooky to spine-tingling, there is a Halloween book just right for every reader.
And, if you've got a little extra time or need a calm way to celebrate Halloween in your classroom, I compiled a few of my favorite Halloween movies, too. Rated G, of course.
Halloween Picture Books
I love picture books! And I love filling my classroom library with fun, seasonal reads. Students get so excited to see new books on the shelves.
These Halloween books make great read alouds. And don't think that just because you teach upper elementary your kids are too old for picture books. Sometimes a short book is the perfect way to fill a few extra minutes or to teach an essential reading skill.
This nonfiction Halloween book tells the story of how Mary Shelley came up with the idea for one of the most famous monsters of all time.
A great companion book to the Mary Shelley biography. A heartwarming story and beautiful artwork make this a fun, family-friendly Halloween read with an inspiring message about being different.
In this beautiful book, it's Dia de Los Muertos (Day of the Dead) and children throughout the pueblo are getting ready to celebrate! Invite your students to join the festivities as they learn about a different cultural tradition. They'll also be introduced to some Spanish vocabulary as the town honors their dearly departed.
I love this imaginative Halloween book. Most young saplings want to become Christmas trees. But not this grumpy, old tree. He doesn't like lights, decorations, or people. Get ready to meet the Halloween Tree!
Pig is a lovable Pug who gets himself into lots of predicaments. In this beautifully illustrated Halloween book, Pig fails at trick-or-treating. Your students will love his many silly costumes. Pig the Monster will keep students engaged and laughing. And there's an important lesson too.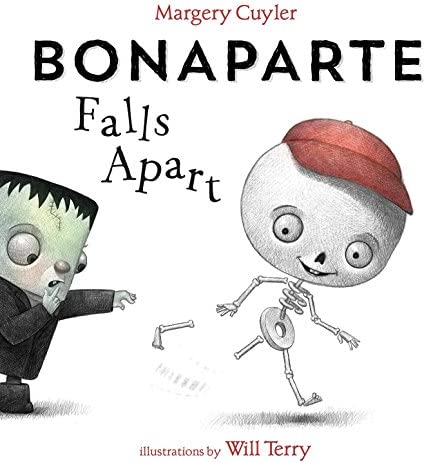 This cute Halloween book is chock full of monsters. The kind of monsters who offer encouragement and support to help Bonaparte keep himself together during a stressful transition. Something everyone can relate to.
I love fractured fairy tales and this retelling of Goldilocks and the Three Bears is the perfect Halloween book. Kids will love this monster-filled story with a zombie Goldilocks and a surprise ending.
Halloween Novels
If you're looking for a new read aloud, or just want to add some sine-tingling editions to your library, these novels are worth checking out. A few of them are even first in a series, which is one of my favorite ways to get kids interested in reading.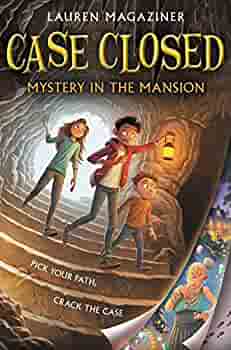 This choose-your-own-adventure story is packed with puzzles and clues. The readers join the story to help Carlos and friends solve the mystery and save his Mom's detective agency. This book is the first in a series so it's a great way to get kids excited about reading.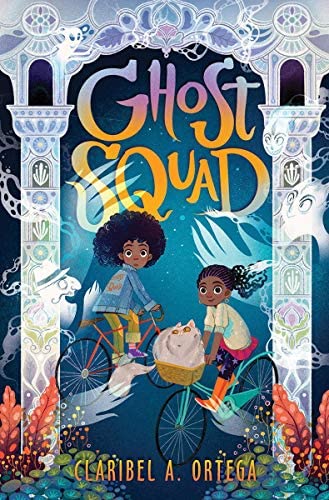 This action-packed debut novel weaves a thrillingly spooky tale about family and phantoms. There's family and friendship, mystery and suspense, and so much more. Ghost Squad is the perfect balance of spooky and sweet, which makes it a great Halloween book.
A great addition to your author study on Roald Dahl (James and the Giant Peach, Charlie and the Chocolate Factory, the BFG). This is the partly scary, party funny, and super creative tale of a seven-year-old boy who has a run-in with some real-life witches! And, unfortunately, witches hate children…
Students will love this graphic novel adaptation of the classic, spooky tale where two siblings must save their stepsister from the clutches of a vengeful ghost. This one is big on the fright factor, so probably not best for a class read aloud. Plus, the graphic novel format makes it perfect for independent reading.
This perfect read aloud is filled with fabulous intrigue, vivid imagery, well-developed characters, and a surprising plot twist as six children navigate a mansion filled with secrets in a quest for money. It's a fun and engaging Halloween book with lots of opportunities to sneak in discussion about reading skills.
Ghosts, by Raina Telgemeier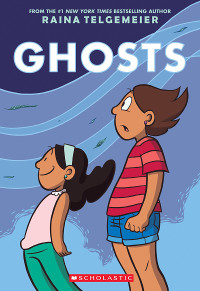 After Maya and Cat learn their new town is haunted, Maya becomes determined to meet a ghost. But Cat is not interested. Can Cat put aside her fears and make the spirits appear? Kids will love this story about family, friendship, and courage. Great for fans of graphic novels.
Halloween Movies (G-rated)
If you've got some extra time. Or you're looking for a film to show at your Halloween party, check out this list of G-rated Halloween movies.
In this classic Halloween movie, a young girl who lives with her secret witch mother learns she too is a witch and must help her witch grandmother save Halloweentown from evil forces.
Woody and the gang are held up at a roadside motel and members of the group start to disappear. Will they be able to get to the bottom of the mystery in time? This is a clever Halloween movie that kids of all ages will enjoy.
Everybody's favorite puppies are back in this not-so-scary Halloween movie. This story takes the puppies to a mysterious mansion where spooky things are going on.
Finally, no list of Halloween movies would be complete without the Charlie Brown classic. Maybe this will be the year when the Great Pumpkin finally arrives.
FREE Halloween Activity
Want to make your Halloween celebration even more fun? Check out my FREE Halloween Activities that keep the focus on learning but are way more fun than bobbing for apples.
My FREE Halloween Trick or Treat Project Based Learning activity puts students in charge of planning the perfect Halloween night. They will be baking up treats for the neighbors, planning a trick-or-treating route, carving a jack-o-lantern, and even diving into their [imaginary] candy stash. 
But these tasks aren't just a bag full of treats. They incorporate many different math skills, like addition, subtraction, multiplication, time, place value, geometry, graphing, data, and money skills. But will be having so much fun, they won't even realize they are practicing math.
This Halloween PBL is designed for grades 2-5 and two different versions of the activities make differentiation simple. All you have to do is pick the one that's right for your students and print and teach.
And did I mention they are FREE?
If your students love PBLs, check out the Holiday PBL Bundle. This money-saving bundle includes the Halloween PBL and 5 additional resources for Thanksgiving, Christmas, Valentine's Day, Easter, and St. Patrick's Day.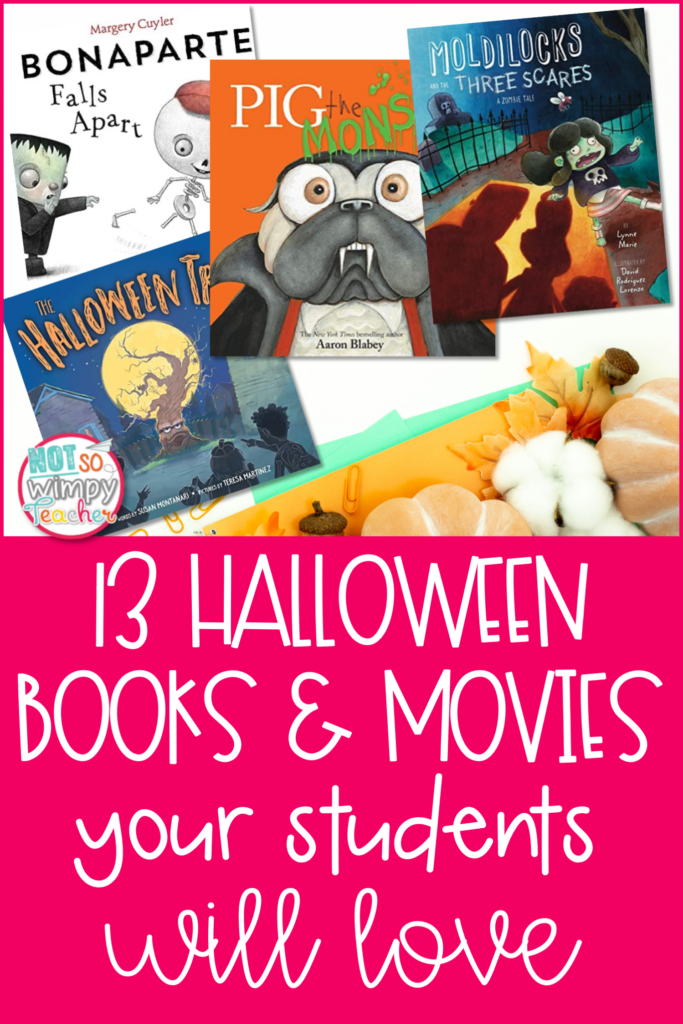 Want more great Halloween activities? Check out this post for lots of great ideas..
Have a Not So Wimpy Day