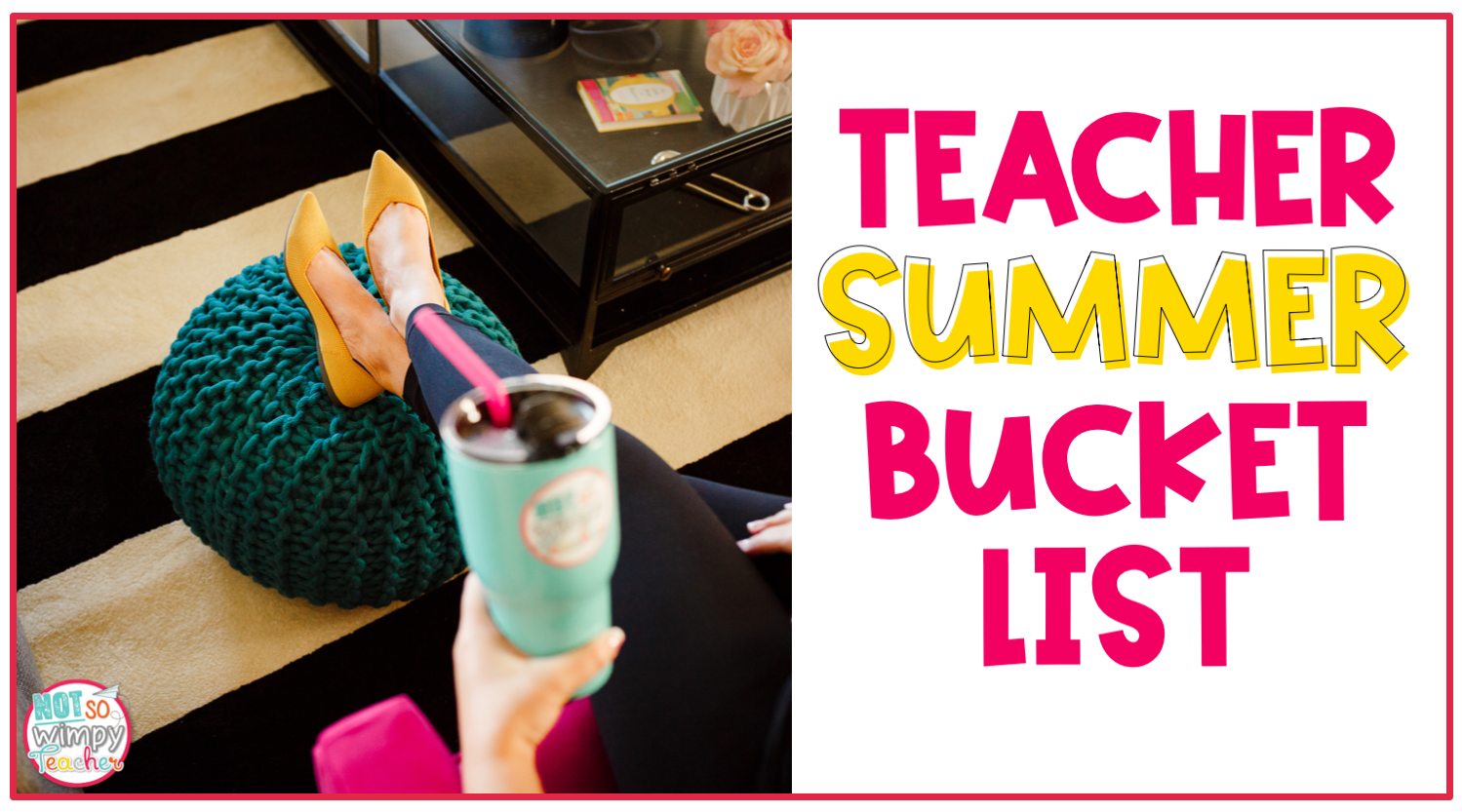 Woohoo! Summer vacation is finally here! It's time to kick back, relax, and enjoy the sunshine. Put away your grade book, lesson plans, and to-do lists. The only list you need to worry about this summer is your teacher summer bucket list!
Okay, okay . . . I know that summer vacation is not all fun and games. A teacher's work isn't done just because school is not in session. I know you use your summer vacation to get ready for next year. (And I know that some of you are even working summer jobs.)
But it is important to take a little time for yourself this summer. After the year(s) you've had (gosh, I hope we can stop saying that soon), you not only deserve a break, you need one. Taking some time off is essential to recharge and prevent burn out. So don't feel guilty about taking a few weeks to do absolutely nothing.
That said . . . I know you won't stay in vacay-mode for long. You'll be tackling all those household chores you don't have time to do during the year, squeezing in errands, and dreaming, planning, and plotting about how to make next school year your best ever.
So with all that in mind, I created this Teacher Summer Bucket List just for you!
Teacher Summer Bucket List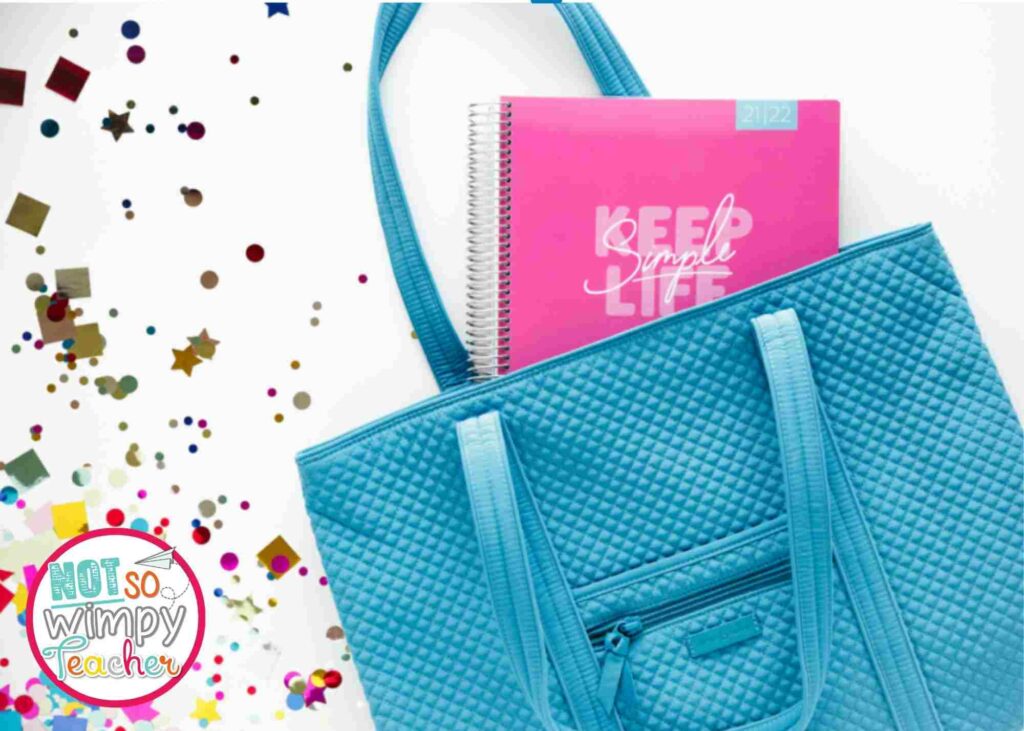 Sleep in–well at least past 5 a.m. (Or maybe even past 7 a.m. if you are feeling crazy.)
Drink your coffee while it's HOT! (For extra points, sit on your front porch and wave to all your neighbors as the head off to work in the morning.)
Relax by the pool (Yes, a plastic kiddie pool counts.)
Bask in the warm summer sunshine. (Instead of those harsh, fluorescent lights that flicker in your classroom.)
Read a book just for fun. (Want some recommendations? I love Colleen Hoover for twisty thrillers and Emily Henry for easy, beach reads.)
Take a nap in the middle of the day. (I recently read that putting on your pjs for naps leads to a more restful sleep.)
Enjoy a leisurely lunch. (Without carrot sticks, Doritos, or cafeteria chicken nuggets.)
Have a staycation. (Play tourist in your own town and take silly selfies just for fun.)
Finally clean out your closet. (Nobody needs all those pre-COVID clothes you'll never wear again staring you down every day.)
Unpack and throw out the crumpled up papers on the bottom of your teacher bag (Vacuum out the crumbs and spray some Febreeze for a fresh new bag feel)
Read a professional development book. (You can't go wrong with The Book Whisperer. It's an oldie, but a goodie. And Unpack Your Impact is a must-read)
Take a course (If you're looking for some practical professional development check out the Not So Wimpy Writing Masterclass OR the Not So Wimpy Math Masterclass)
Spend an afternoon in the children's section of the bookstore (You don't have to buy anything, but think of all the amazing new books you'll discover,)
Put together your wishlist for next year. (Add those books you just found. Or maybe put on some new resources for back to school like writing units, grammar lessons, or a Back to School Escape Room. You never go wrong with Flair pens and colored paper).
Get started on your prep for next year. (Now is a great time to get your math center materials ready).
Sign up for the Not So Wimpy Teacher Experience! (Hang out with your teacher besties and me ALL MONTH LONG! I'm hosting a month long professional development extravaganza and it's 100% FREE! We'll be sharing so many cool teaching tips and strategies to make teaching so much easier next year. There will be giveaways and games, and oh-so-much fun!)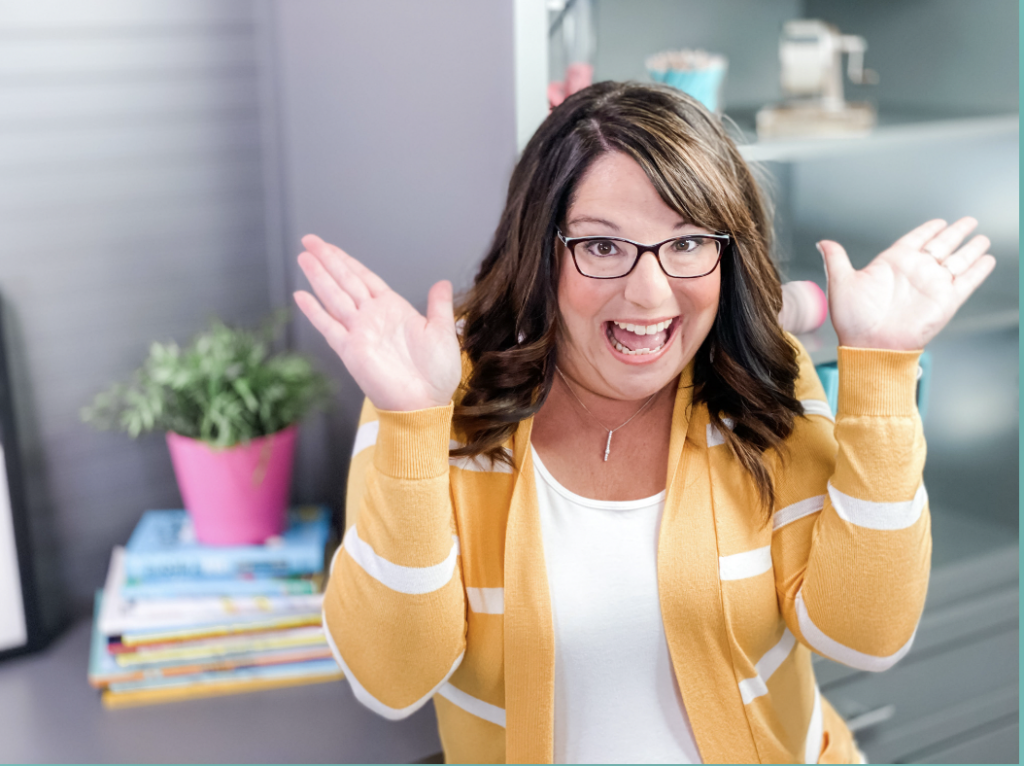 Not So Wimpy Teacher Experience
Make your Teacher Summer Bucket List complete with summer's hottest event. Here's what you can expect:
19 LIVE trainings filled with actionable tips, tricks, and strategies to make next year your BEST teaching year ever! 😍
Workshops on how to teach grammar, vocabulary, reading, writing, math, and more! 📘📙📗
DAILY GIVEAWAYS!!! 🎉
Weekly sales on featured products! 💲💲💲
Birthday-Week specials! 🎈
Fun, games, and surprises! 💖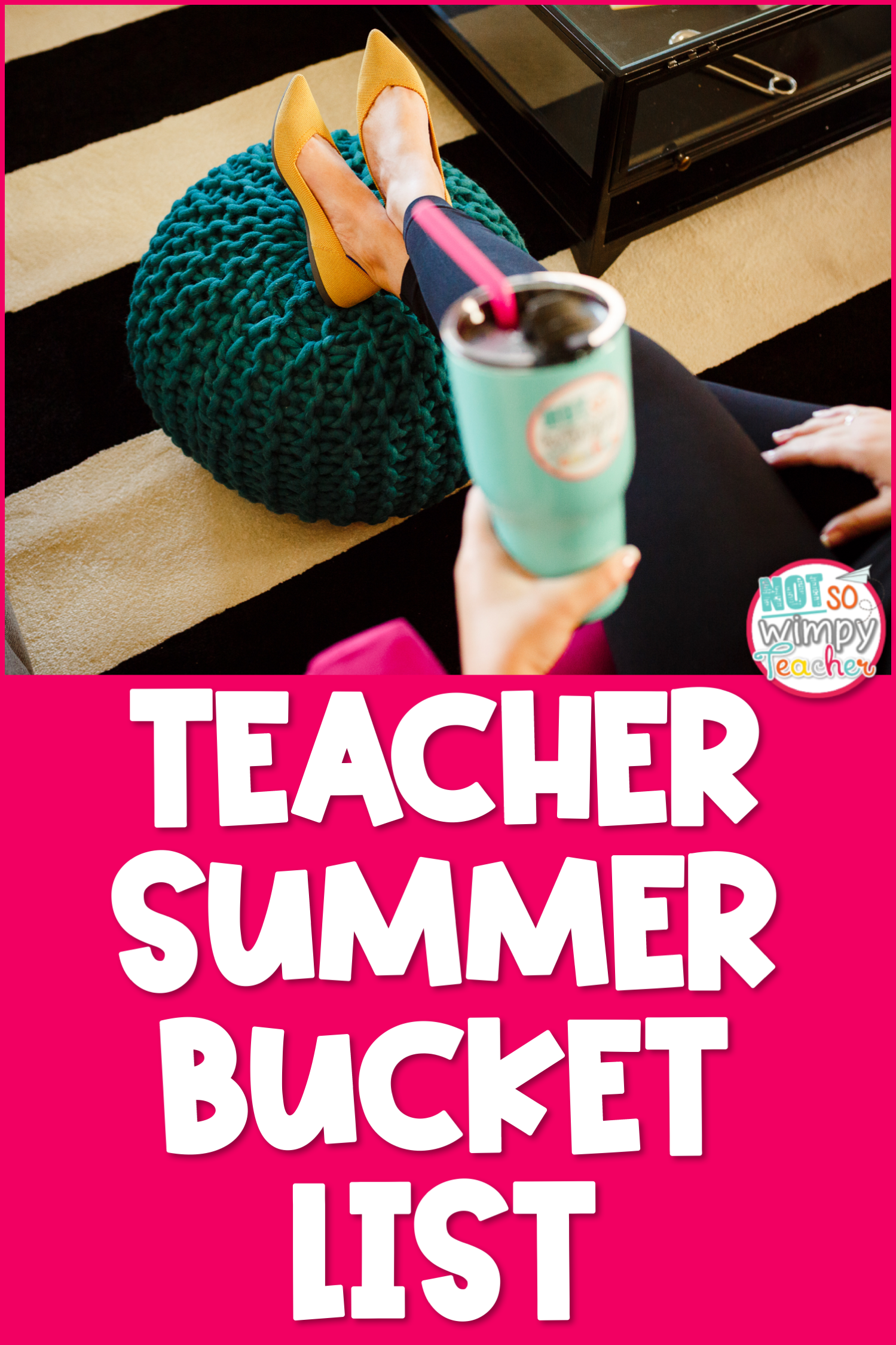 What else do you have on your Teacher Summer Bucket List?
Have a Not So Wimpy Day,