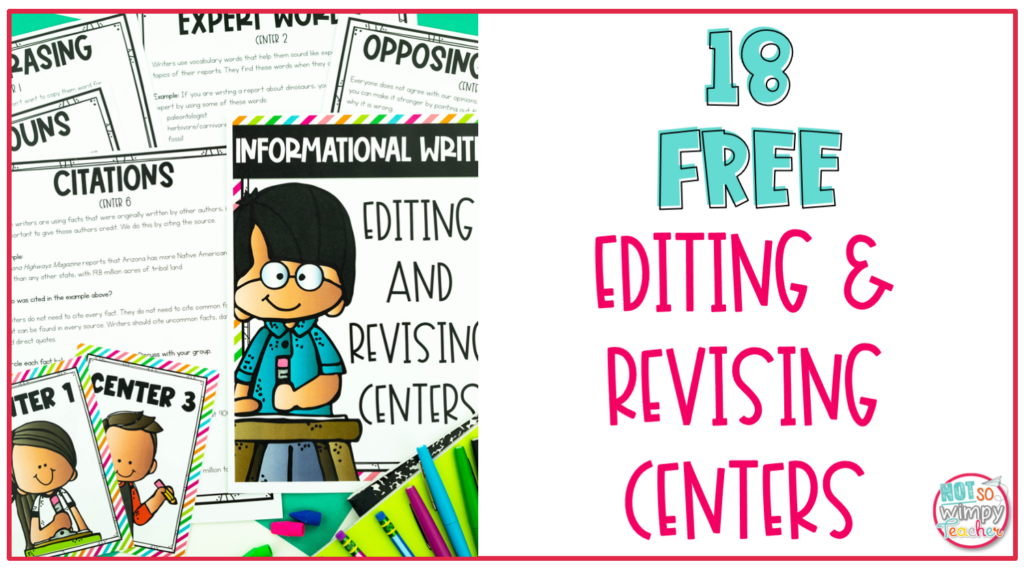 Editing and revising are important parts of the writing process. But, boy! Can they be tricky skills to teach. And learn!
That's why I created these 18 FREE Editing and Revising Centers for Grades 2-5! These hands-on centers will give your students the extra practice they need to practice challenging skills like crafting strong opinions, giving examples, and dialogue. Just to name a few.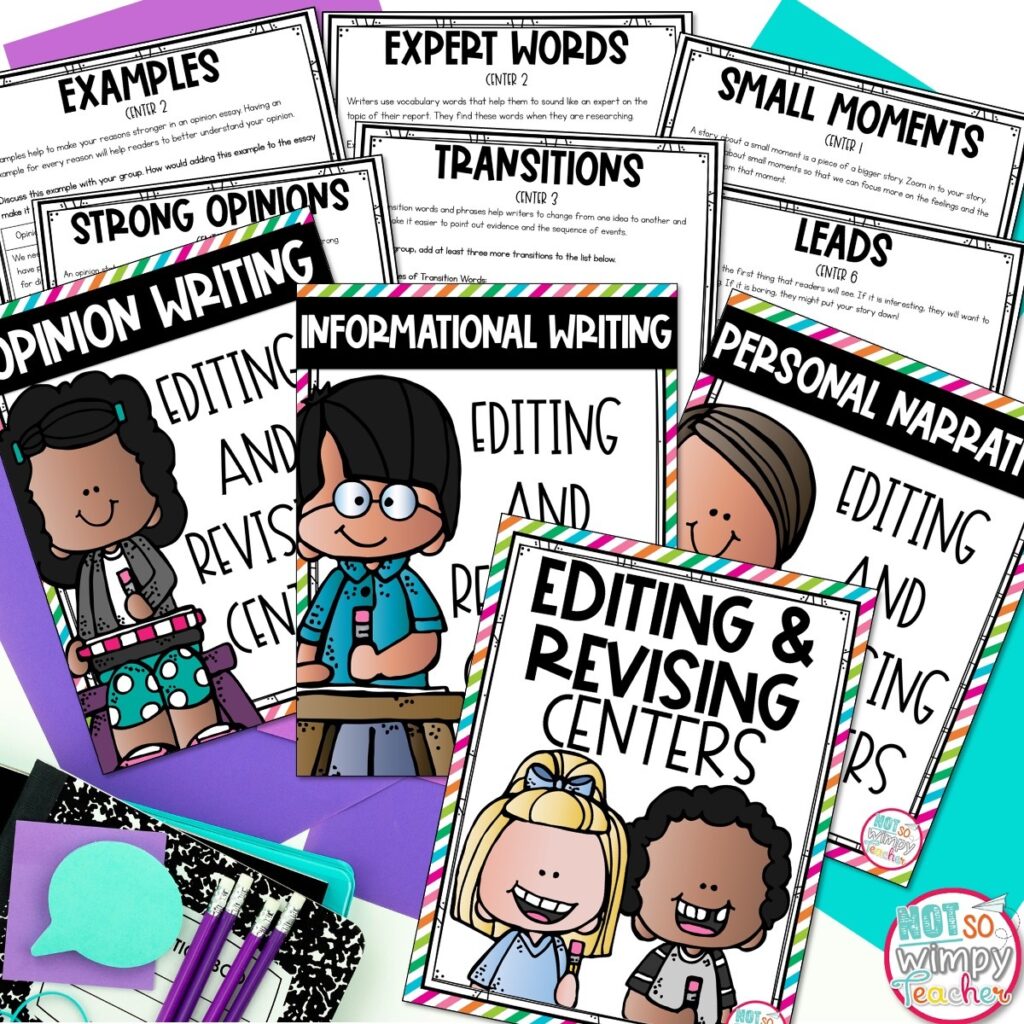 How to Use Editing and Revising Centers in the classroom:
These centers make a great review activity! You should use these centers after you've taught and practiced these skills. Divide your class into groups and let them work together to read the tips, review the examples, practice the skill, and discuss their ideas.
After they've finished the centers, be sure to send students back to the classroom to see how they can apply what they learned to their own writing. We've even included a checklist to use as a guide.
You can read more about how I teach students to edit their own writing.
Differentiation:
We've made differentiation super easy. This freebie includes two complete sets of centers. One is geared to grades 2 and 3, and one is geared to grades 4 and 5. The centers are the same in both, but the activities are more challenging in the upper elementary versions.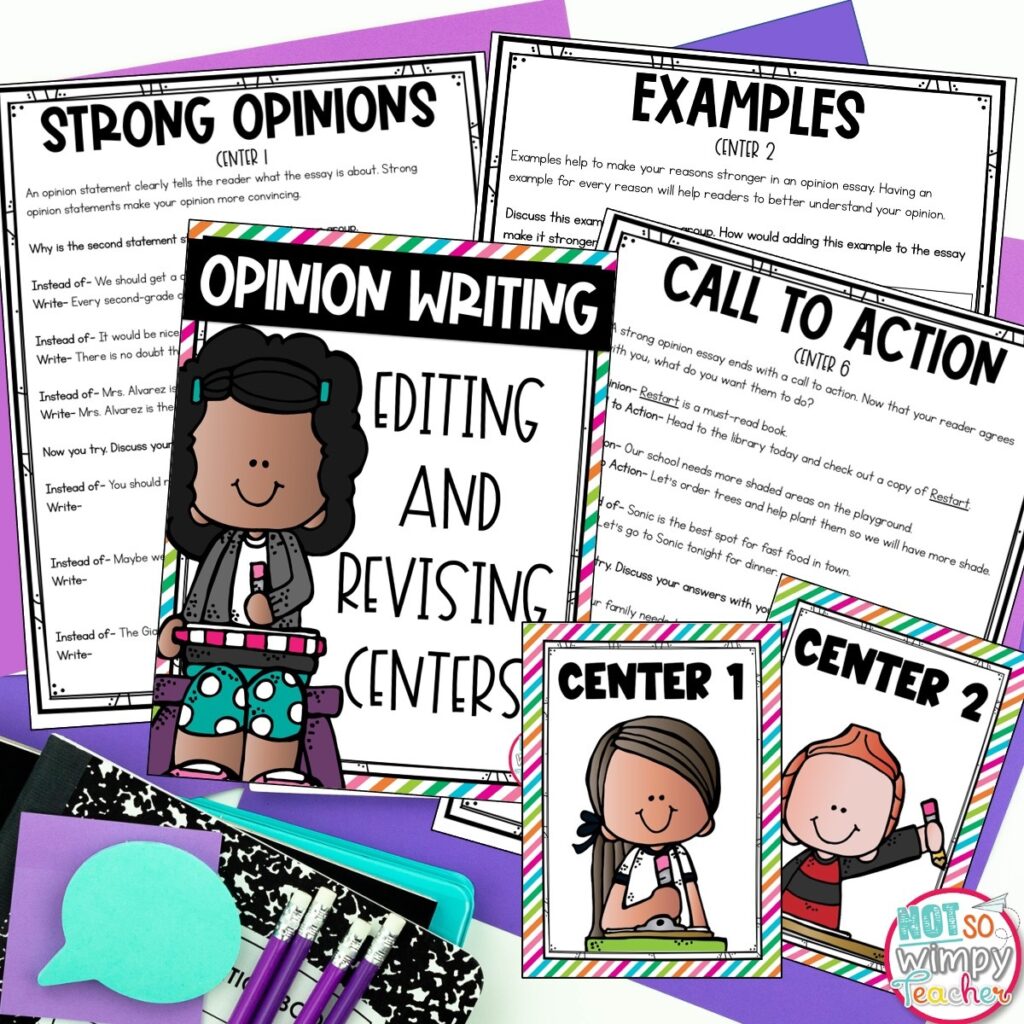 What's included:
18 hands-on editing and revising centers, each focused on one specific skill
Differentiated activities for grades 2-5
Narrative, opinion, and informational writing tips, examples, and practice activities
Editing and revising checklists
Of course, we also included detailed teacher directions and center signs to make implementation easy.
I hope you enjoy using these editing and revising centers to help your students become better writers!
Have a Not So Wimpy Day,
Jamie