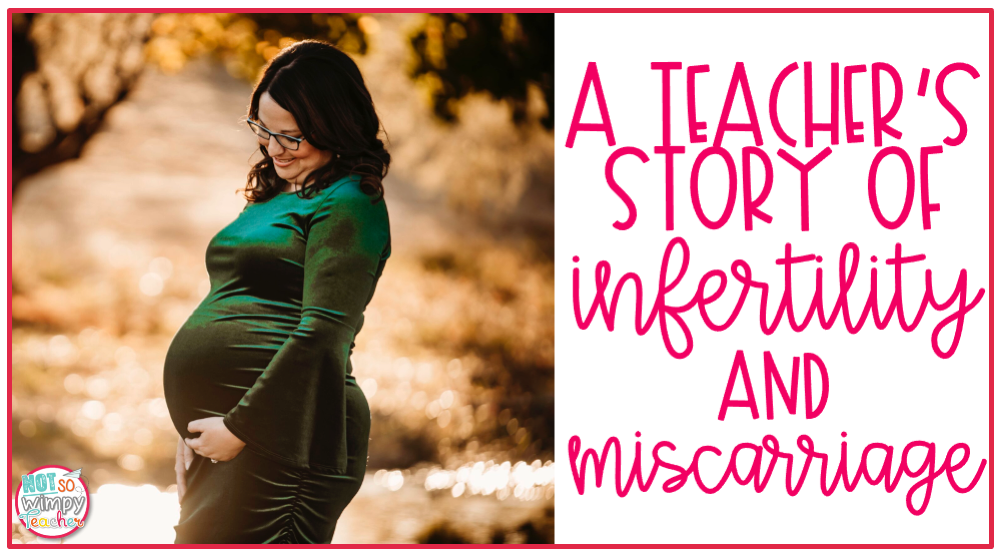 I've written hundreds and hundreds of blog posts; but this one is more personal, more triggering, and more challenging than any of the others. Please don't continue to read if you are not in a place emotionally to do so. My feelings won't be hurt. In fact, I understand better than most. Some days, even the word "baby" can send me down a spiral. I hope that those who choose to continue to read will learn something about infertility or miscarriage, or they will be seen and heard by the very raw account of my own journey.
My Story
This is my true story of longing and loss.
I have avoided telling my story in the past because I knew that there are people who have gone through far more than I have. But, a very special friend told me, "This is not the suffering Olympics." So, I won't be comparing my pain to anyone else's. I am just going to share my own story and hope that it helps someone–even just one someone.
I have always struggled with fertility. Before we even got married, Scott and I knew that we would have trouble getting pregnant. Sometimes I felt like this was punishment for saying that I never wanted to have kids all through my teenage years. Throughout this story, you'll see that I often beat myself up and blame myself.
We were blessed to have four children early in our marriage. They required a little waiting and some science (three rounds of IUI), but it was much easier than we thought it would be.
I wanted another baby.
Time to try again
Now, some of you may be thinking, "She already had four kids! How could she want more?!" I asked myself the same questions. I didn't want to want another baby. I tried not to want one. My husband tried to convince me that four was perfect. But, dang it, the heart wants what the heart wants. I could not stop thinking that our family was not complete no matter how hard I tried. It didn't make sense to me, and I didn't feel like I deserved another baby. But I wanted one BAD!
Month after month, I got negative pregnancy tests. Months turned into years. I became consumed. I was depressed.
But, dang it, the heart wants what the heart wants
I tried to have a baby for ten years. For ten years, I carried the grief and guilt of not being able to complete our family. Ten freakin' years.
In 2017, we had finally saved enough money to try fertility. I remember the day that my husband came into my home office and said, "Let's do fertility treatments." I just about fell out of my chair! Once again, I was filled with hope. It had worked before. It would work again! I just knew it. I started making lists of baby names and looking at nurseries on Pinterest.
In that first year, we did three rounds of IUI. I actually got a positive blood pregnancy test the last round. But the numbers were low, and a couple days later, it was no longer positive. It was a chemical pregnancy. It was like the beginning of a pregnancy, but it never stuck. I got my hopes up and then I was crushed. At this point, I knew that we needed to be done with IUI. I couldn't handle the disappointment every month.
IVF
In November, we started the process of IVF. IVF takes longer, is much more invasive, includes tons more medication and shots, and is loads more expensive. It was so scary to even make the decision to proceed, but we both felt that it was the next step for us.
The first part of IVF is the retrieval process. I was given a lot of medication and shots to help my body produce as many quality eggs as possible. The medication was so expensive, and it had to be purchased from a special pharmacy over an hour away.
I remember being so sick that I couldn't eat Thanksgiving dinner. But no one knew that we were going through fertility treatments, so I had to pretend and not call attention to how crappy I felt. One week, I had to go to the doctor (an hour away) every single day to have a blood draw. The process took over our life.
On December 8, 2017, I had a quick surgical procedure where they were able to retrieve 12 eggs. Four days later, the lab called to notify us that eight of them had fertilized and were being frozen. I was in a ridiculous amount of pain after the procedure, but I was overjoyed because eight eggs was a success!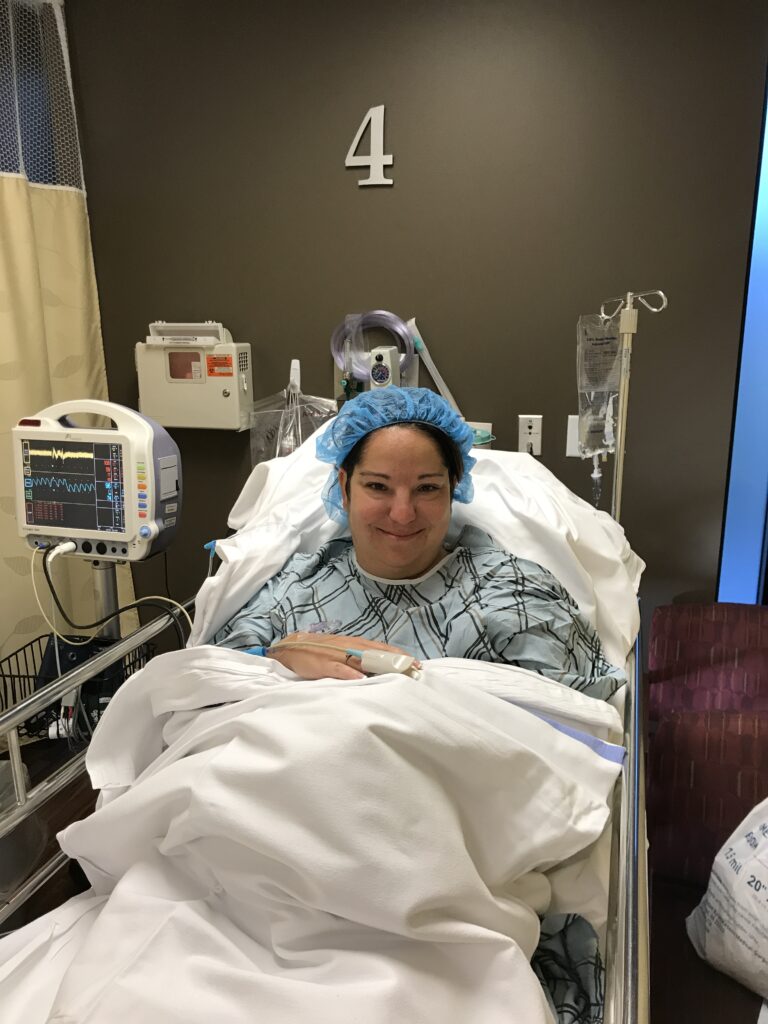 The wait was so hard, but after taking time to let my body heal, I started taking more meds and shots and preparing for the second part of the IVF process–the transfer. The meds and shots were not fun. Every shot made me think, "I'm broken, and I can't get pregnant like a normal woman can."
On February 2, 2018, I went back to the surgical center and had two embryos transferred. I watched the embryos on ultrasound. They looked like shooting stars! I left the facility on cloud nine. I was technically pregnant! Finally!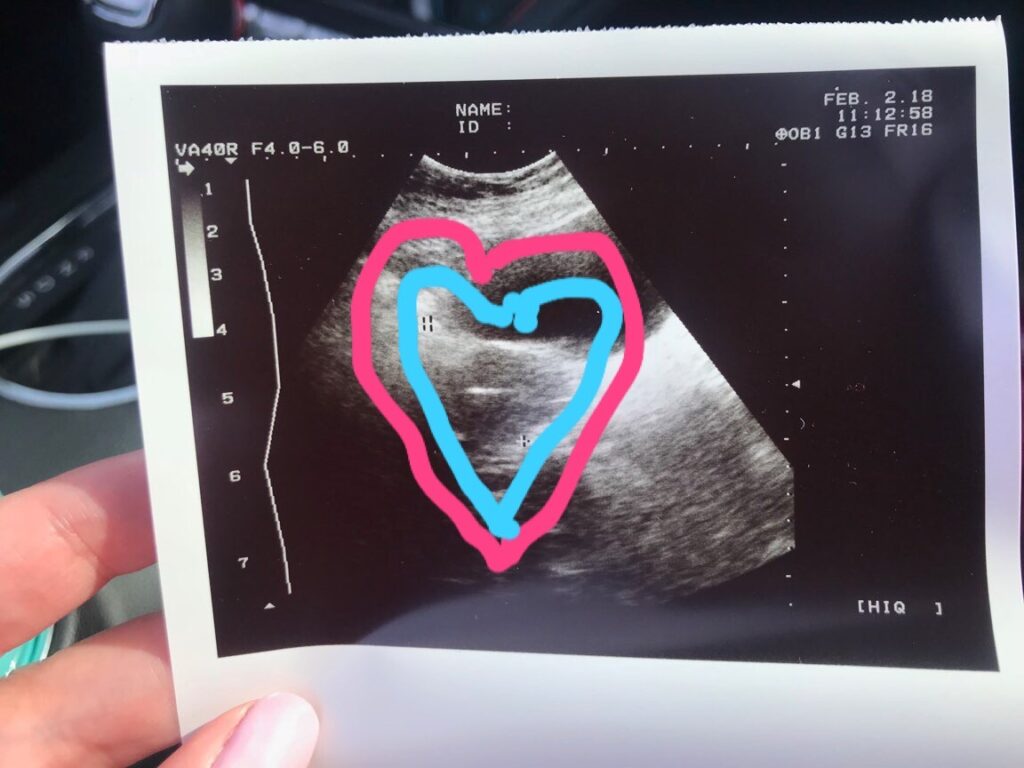 After nearly 11 years, I had to wait 11 days for the official results. On February 13, 2018, we got the amazing results that I was, indeed, still pregnant.
Joy, and sadness
We had an ultrasound a couple weeks later, and we weren't too surprised to see two heartbeats. Twins! This was my gift for waiting so long! We celebrated, and we couldn't stop smiling. A week later, we got to hear their heartbeats again. It was the most amazing sound.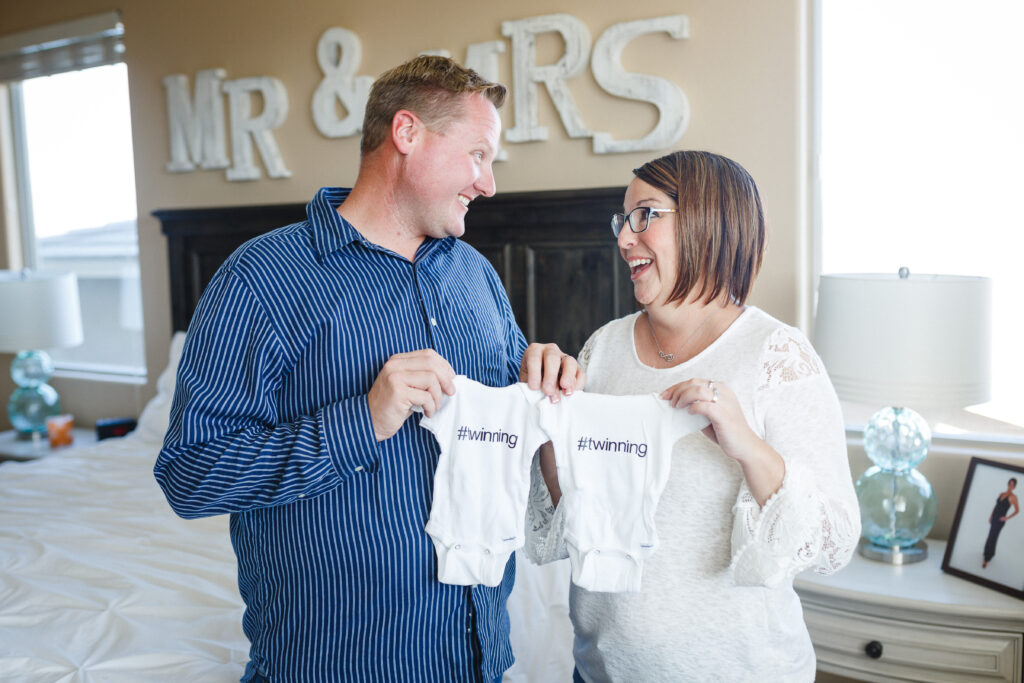 I was eight weeks along when we went for our third ultrasound. I'll never forget the words: "There is only one heartbeat."
I burst into tears. "But I wanted them both! I loved them!"
I had never lost a baby. I never even worried about it. This felt so unimaginable.
I struggled. But I didn't feel like I was allowed to mourn. After all, I was still pregnant. I kept all of the sadness to myself. I rarely talked about it, and I cried only when I was alone.
On October 2, 2018, I gave birth to Adalynn Quinn. I was completely enamored from the first moment she was placed on my chest. I wanted to hold her almost every moment of the day. She was eleven years in the making and a dream come true.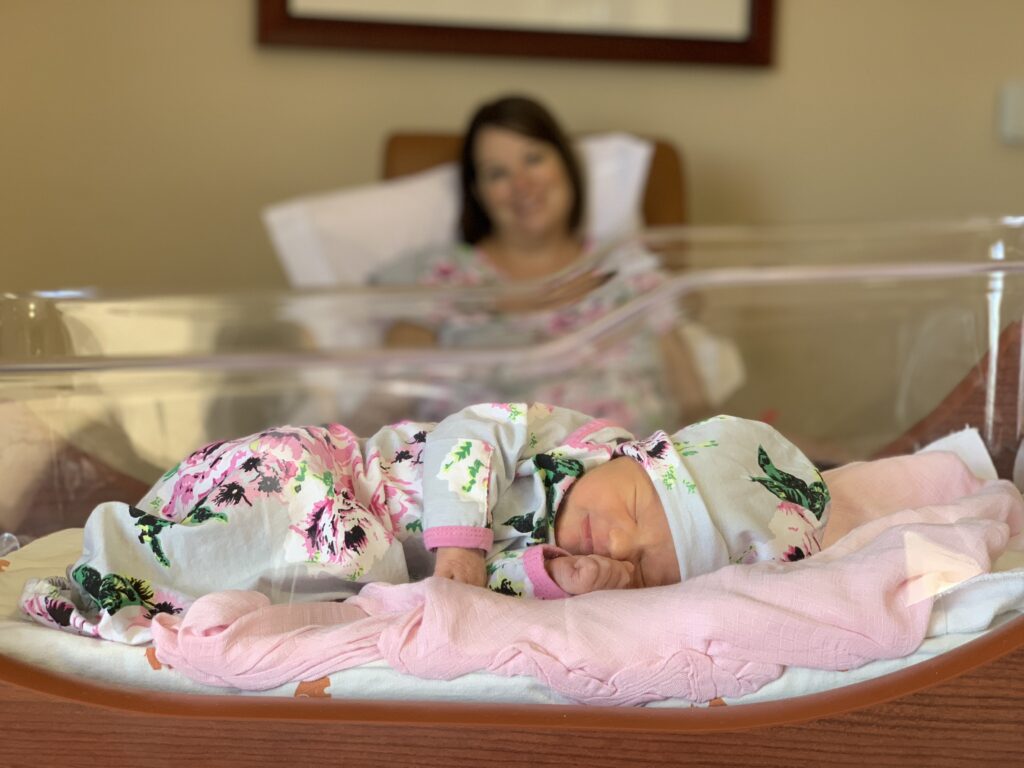 But then something happened that you might find confusing. I know it confused my husband and me at first too. Adalynn was just over two years old. It was New Year's Eve, and Scott and I were talking about whether we had any regrets from the previous year. We both agreed that we regretted not doing another IVF transfer to try and give Adalynn a sibling close in age to grow up with. We both agreed that we wanted ANOTHER BABY! 
Trying again
I know it sounds crazy, but again, the heart wants what the heart wants.
The good news was that we still had six embryos! We didn't have to start from scratch.
On March 11, 2021, we transferred one embryo. And once again, it was a success! Ten days later, I found out that I was pregnant. We learned very early in the pregnancy that we were expecting a boy. We named him Hudson Reid.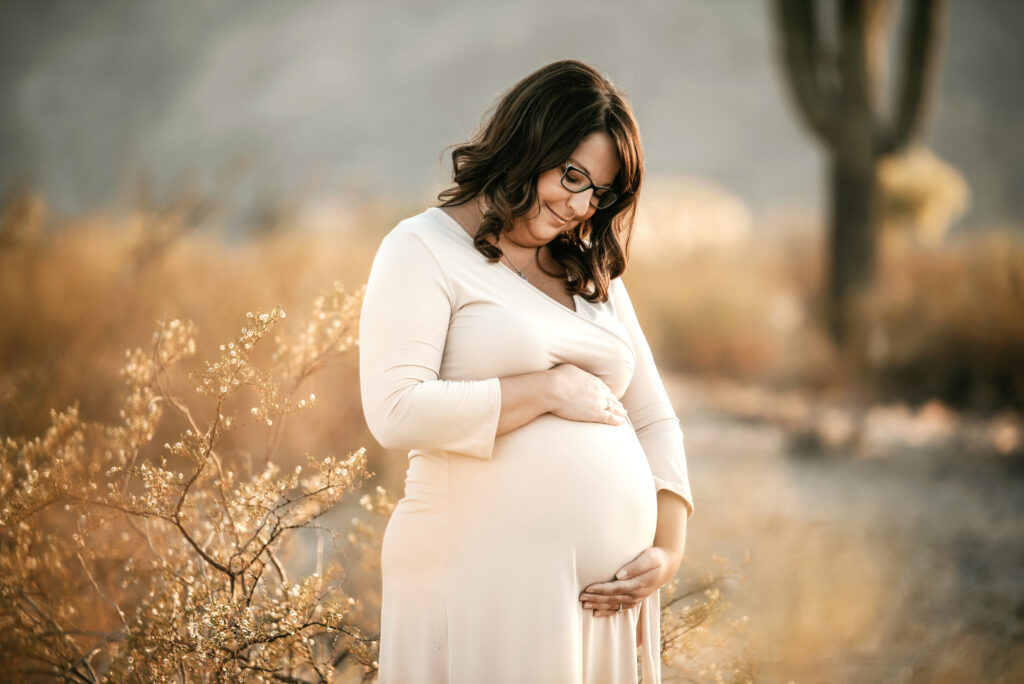 I was so sick, but the baby was very healthy. I went to ultrasound after ultrasound, and the heartbeat was strong. After the first trimester, I started buying baby clothes, blankets, and furniture. I was planning his nursery. We took belly pictures every week and posted them on social media. Every night, Adalynn would rub my belly and talk to the baby. My heart was so full that it felt like it might burst.
And then it did.
Unimaginable pain
We went in for our 20-week anatomy ultrasound. I had a terrible feeling, but everyone thought I was crazy because I didn't have any symptoms or reason to worry. It was just a hunch. When the tech started the ultrasound, she didn't say anything. They always check the heartbeat first, but she started doing measurements. My husband started to breathe heavily, and when I looked at him, I knew for sure that something was wrong. I burst into tears.
There was no heartbeat. Hudson had died.
All the tech said was, "I'm sorry. I'll go get the doctor."
By the time the doctor came in, I was hyperventilating and gagging. The only word that I could get out was, "Why?"
She went into a spiel about it not being my fault, but I didn't stick around to listen. I ran to the bathroom and locked myself inside. I cried and cried. And then I remember gaining some strength and standing in front of the mirror and lifting my shirt. I snapped a picture of my belly. My last belly picture.
Scott took me to the hospital. I had to be induced and literally give birth to my dead baby. I have never ever done anything harder in my entire life. I repeatedly cried, "I can't do this. I'm not strong enough." 
Hudson Reid
I didn't think that it was going to hurt because the baby was small. But apparently, a contraction is a contraction. They hurt. I was taking medication, and because they didn't have to worry about the baby's health, they gave me a massive dose. I was contracting back to back without any break in between. For the longest time, I refused any kind of pain medication. I was mad at myself for not taking good enough care of my baby. I deserved to be in pain.
Just after midnight on July 9, 2021, I gave birth to Hudson Reid. There were no baby cries. The room was actually very quiet. The cord was wrapped around his neck 3 ½ times. After the cord was unwrapped, my husband cut it, and Hudson's tiny 5.3-ounce body was handed to me.
There is literally no way that you can prepare for that moment. It's gut-wrenching.
Scott and I took turns holding Hudson for the rest of the night. I was thankful for our time alone with him. First thing in the morning, our dear friend and photographer, Julie, came and took pictures. I'm so glad we thought to do this. The pictures are literally all I have left of my son.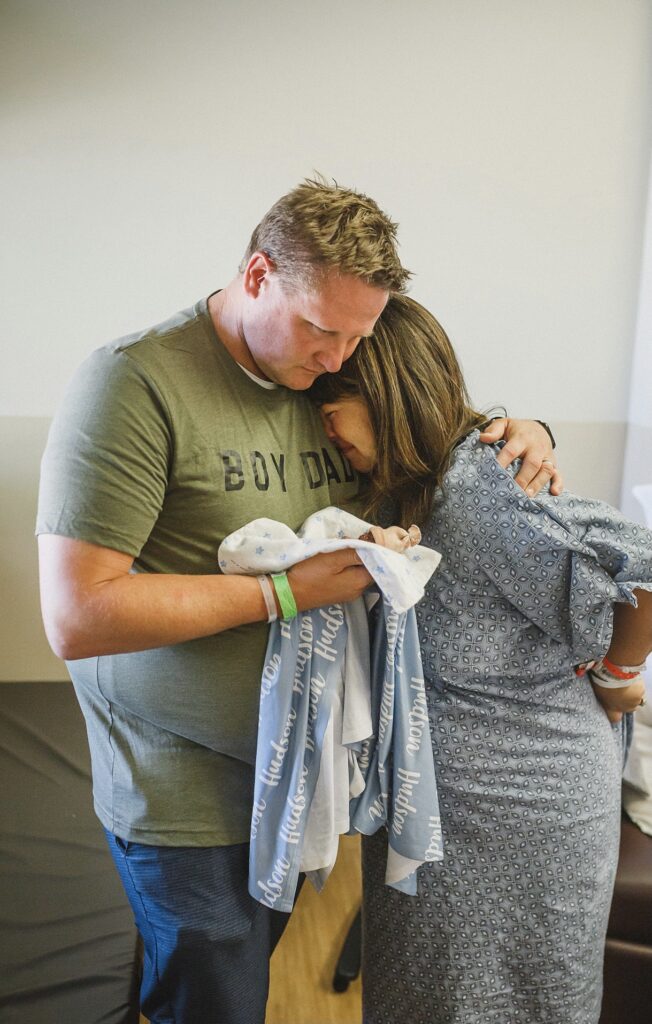 Our children came to meet their brother. Adalynn was super curious but didn't understand that the baby was dead. The teenagers struggled. I didn't have the strength to be there for them.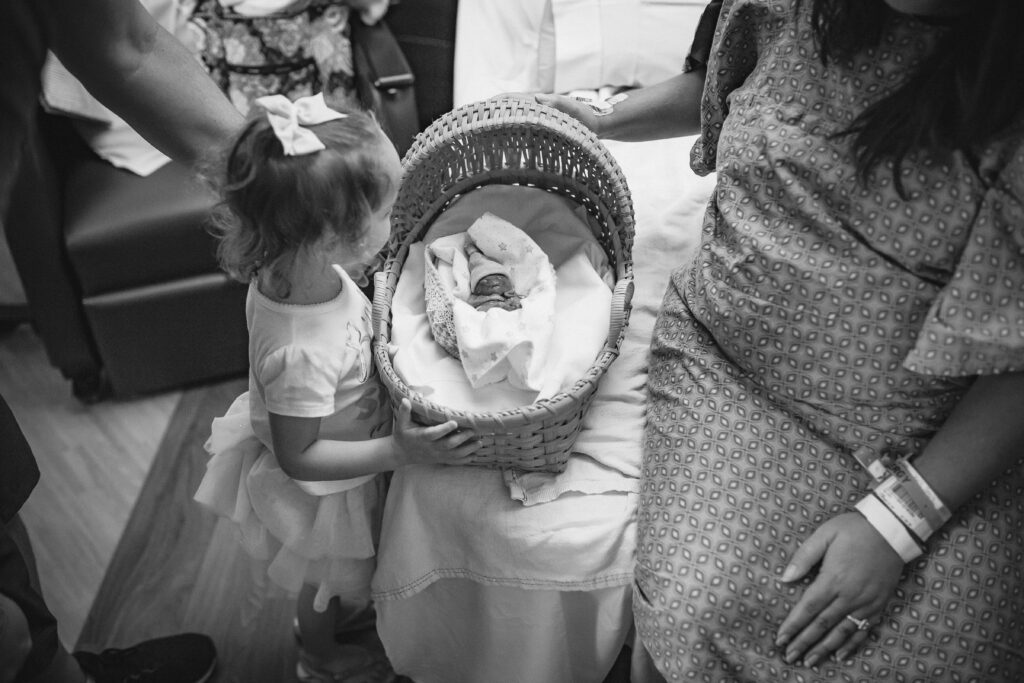 That afternoon, I kissed my son goodbye and handed him to a nurse. I left the hospital without my baby.
In the weeks that followed, the pain and the grief were intense. I just kept crying, "It's not fair." 
One more chance
I dealt with my pain by obsessing about doing another transfer. I didn't want this to be the end of my story. I didn't want to wonder, "What if?" later. I was impatient and had trouble even waiting for my body to heal. I needed a baby to help me get over the heartbreak of losing Hudson.
I was triggered constantly. My social media was full of ads for baby clothes and blankets. Friends posted pregnancy announcements and baby pictures. Babies on TV shows, in movies, and in books reminded me of the baby missing in my family.
My doctor did tons and tons of tests. He believed that the baby probably died because of the cord and nothing was wrong with me. This seemed like good news to me because the likelihood of it happening again was like one in a million.
On September 28th, we transferred two more embryos. On October 8th (exactly three months after the terrible ultrasound), we received the great news that I was pregnant again.
Violet Aveline
I was so nervous during that pregnancy. I didn't buy baby clothes, and I was scared to even think about the nursery. I didn't start feeling connected to the baby at all until we found out she was a girl, and we gave her the name Violet Aveline. I chose Violet because I believed she was the end of my rainbow after a horrible storm.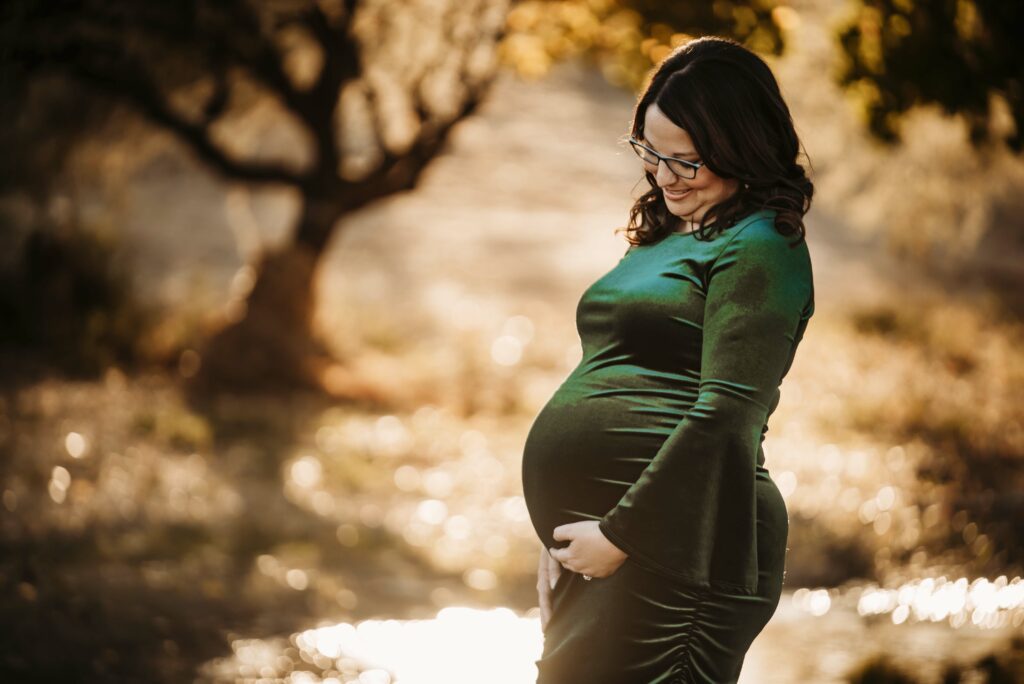 At 13 weeks, we went in for an ultrasound. It took my husband and me just seconds to realize that there was no heartbeat once again. Our sweet Violet was gone.
I cried over and over, "Why is this happening again?! Why me?! This isn't fair!"
Two weeks before Christmas, I went in for a D&C. I went to sleep with Violet in my belly and woke up empty. Once again, I had to leave the hospital without my baby. I didn't get to meet her or kiss her. I don't have pictures.
No happy ending
Christmas was hard. I tried to make it special for my kids, but it wasn't merry at all. The music made me sad. The movies made me cry. And when strangers said, "Merry Christmas," I actually felt angry. Grief consumed me again. 
And that's the end of my story. It's not a happy ending. There was no rainbow after the storm. There is still so much sadness, longing, and grief.
I don't think a day will ever go by when I won't think about Annalise, Hudson, and Violet. But most days, I am able to move forward and focus on healing too.
Thank you for letting me share my story. In many ways it is a part of my healing.
---
Have a Not So Wimpy Day