Thanksgiving is such a fun time in the classroom! Thanksgiving is a great time to teach fun social studies lessons and character trait lessons! I love teaching about the First Thanksgiving and helping students to understand what it means to be thankful. An easy way to do this is to use lots of books throughout the month of November in my classroom. I am going to share lots of my favorite Thanksgiving books with you. Each book picture is linked to the book on Amazon to make it easier for you to read more about the book or make a purchase for your classroom. I have included some fun books, as well as some more historical books.
Thanksgiving Books
Beginning in the fall with the new year and ending in summer, follow a full Cherokee year of celebrations and experiences. Written by a citizen of the Cherokee Nation, this look at one group of Native Americans is appended with a glossary and the complete Cherokee syllabary, originally created by Sequoyah.
Thanksgiving in the Woods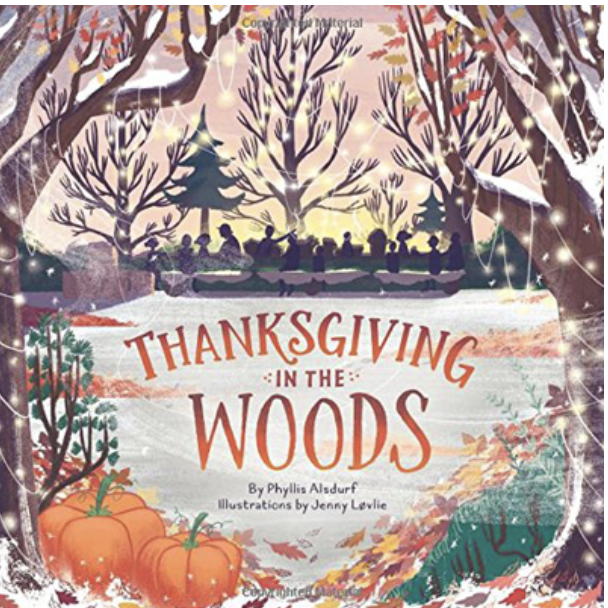 Every year a family and their friends gather in the woods to celebrate Thanksgiving among the trees. Everyone brings something to share, and the day becomes a long celebration of family and friendship.
The  Very First Americans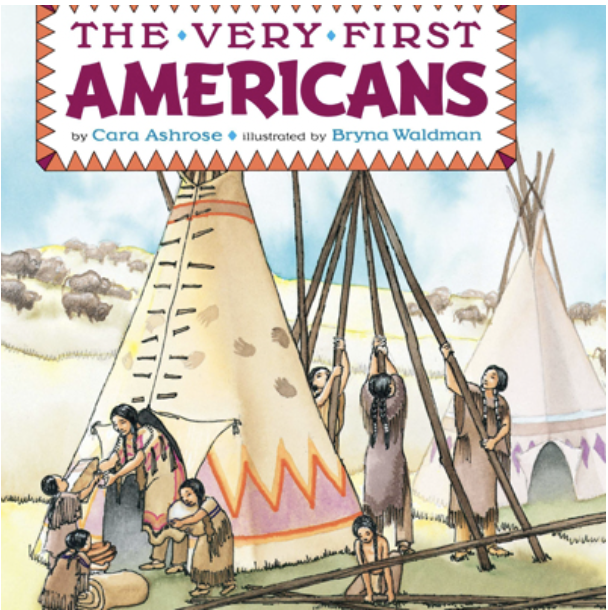 Long before Columbus landed in America, hundreds of groups of people had already made their homes here. You may have heard of some of them—like the Sioux, Hopi, and Seminole. But where did they live? What did they eat? How did they have fun? And where are they today? From coast to coast, learn all about these very first Americans!
Squanto's Journey
I think that it is very important for students to learn about the Native Americans and their role in the first Thanksgiving. This book does an amazing job of showing how the Native Americans helped to save the Pilgrims. The story shows students how Squanto cared for the land and wanted to be friends with the Pilgrims. The book is very detailed and includes facts that many of your students have never heard. This book is an excellent read aloud when discussing character traits and central message. The book could also be used, in conjunction with others, to compare and contrast the point of view of the Pilgrims and the Native Americans.
Turkeys
Thanksgiving is a great time to learn about turkeys! This book has lots of interesting facts about these birds and their life cycle. The pictures in this book are sensational. My students love to become turkey experts and it helps me to squeeze in a little science while students think we are just having some Thanksgiving fun!
Balloons Over Broadway
I grew up w watching the Macy's Thanksgiving parade with my grandma each Thanksgiving morning. Reading this book to my students brings back all of those special memories for me. Most of my students have seen the parade and so they too get excited about the story. This book is essentially a biography of Tony Sarg, the creator of the Macy's balloons. While the book includes lots of historical details, it also has beautiful illustrations that grab the attention of my students. The book is also an excellent story for discussing creativity and problem-solving.
There Was an Old Lady Who Swallowed a Turkey
The There Was an Old Lady series is super fun and follows a predictable pattern. The lady swallows a bunch of things including a hat, a football, a turkey and more. Readers are trying to figure out why she is swallowing these things. This book has lots of humor and is a fantastic read aloud for practicing sequencing skills. You could also use the book to discuss inferences.
10 Fat Turkeys
This is another funny book that students will enjoy. It is a story about ten turkeys who do all kinds of silly things such as dance and swing from vines. The book has great illustrations. The turkey faces are super funny! If you are teaching younger students, the book is great for teaching counting backwards and subtraction.
Turkey Trouble
This is a fun book that I read to my class every year! The turkey is in trouble! He is about to be cooked for the Thanksgiving dinner. He decides that the only way to save himself is to disguise himself. If he looks like a different animal, maybe he won't get eaten. Your students will love all of his funny ideas!
The Great Thanksgiving Escape
This is a laugh out loud book about the trials of a big family gathering! In this story, Gavin and his cousin are trying to escape to the backyard. But they must get past all of the extended family before their backyard fun can begin. It is fun to talk about different family member's point of view and share stories of who we spend Thanksgiving with. You could also have your students sequence the events of the story.
Thanksgiving on Thursday
This is a great historical fiction chapter book about the first Thanksgiving. Jack and Annie go back in time to the first Thanksgiving feast. They meet Pilgrims and Native Americans. The book is fiction but includes lots of historically accurate facts about how the Native Americans helped the Pilgrims through the first winter. The book includes the usual Magic Treehouse fun that keeps students engaged. This book would make a great read aloud or book club book during the month of November.
Thanksgiving PBL Activity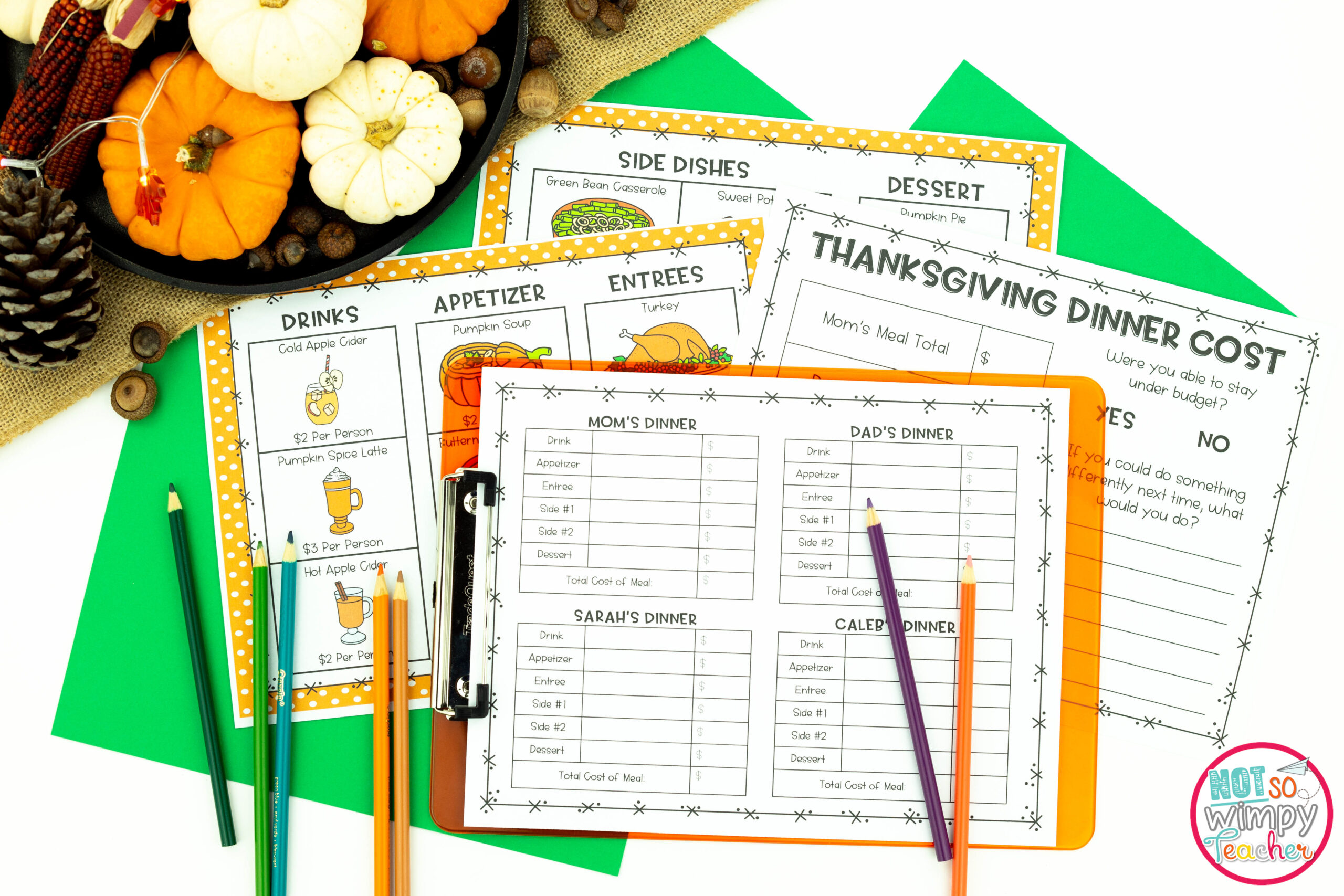 Thanksgiving books are great. But if you're looking for a more hands-on Thanksgiving activity to keep your students busy. Check out Thanksgiving Dinner, a fun project-based learning activity. Students will be planning Thanksgiving dinner for the whole family. They will select different menu items for family members based on food likes and dislikes and stay on budget.
Students get lots of practice with important math skills like adding and subtracting money and problem-solving. Four different sets of instructions make differentiation simple for grades 2-5. Just choose the option that is best for your class. Or pick and choose options to meet the needs of individual learners.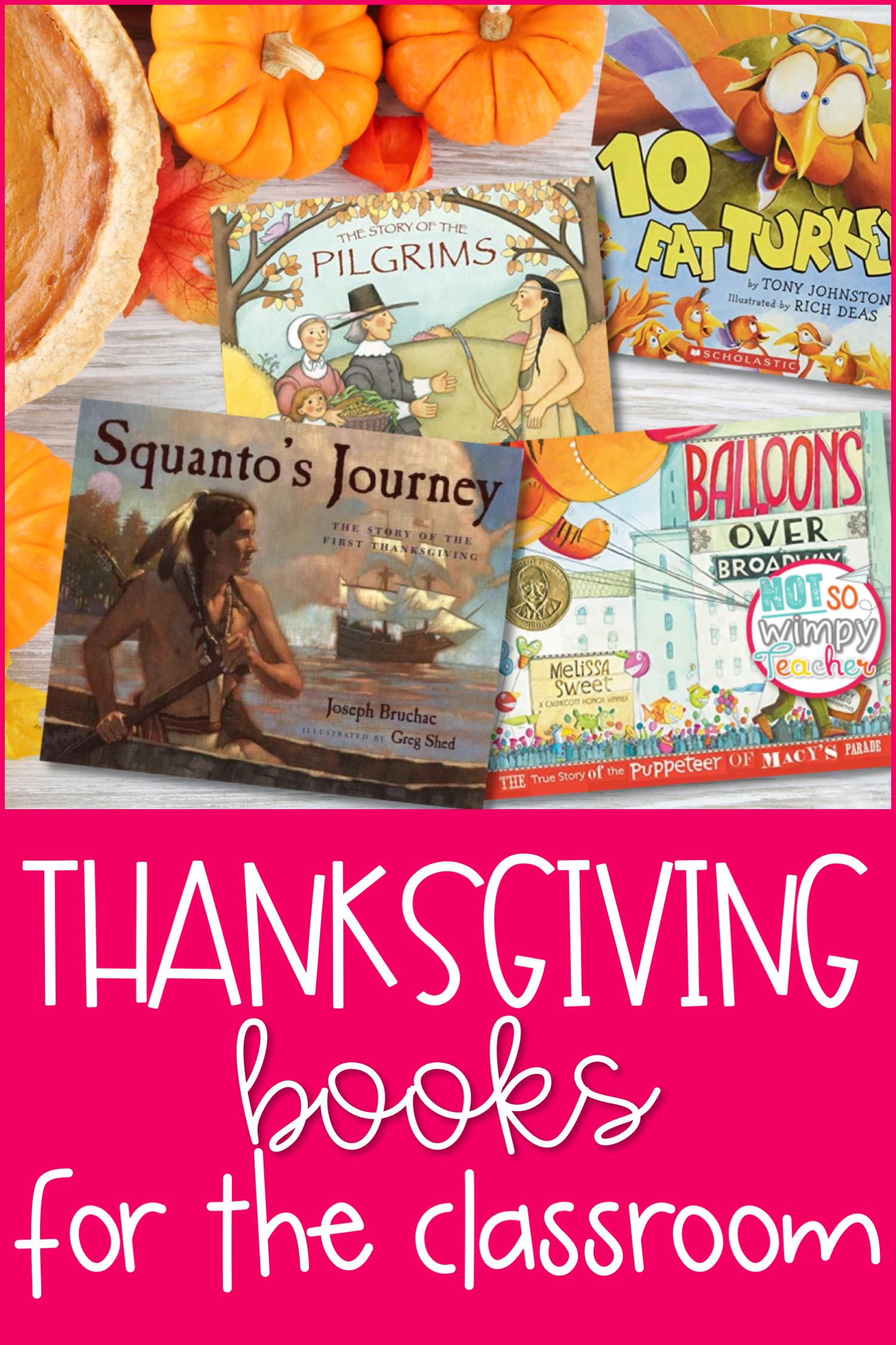 I hope this gives you some new and fresh Thanksgiving books to share with students this November!
Happy Thanksgiving!