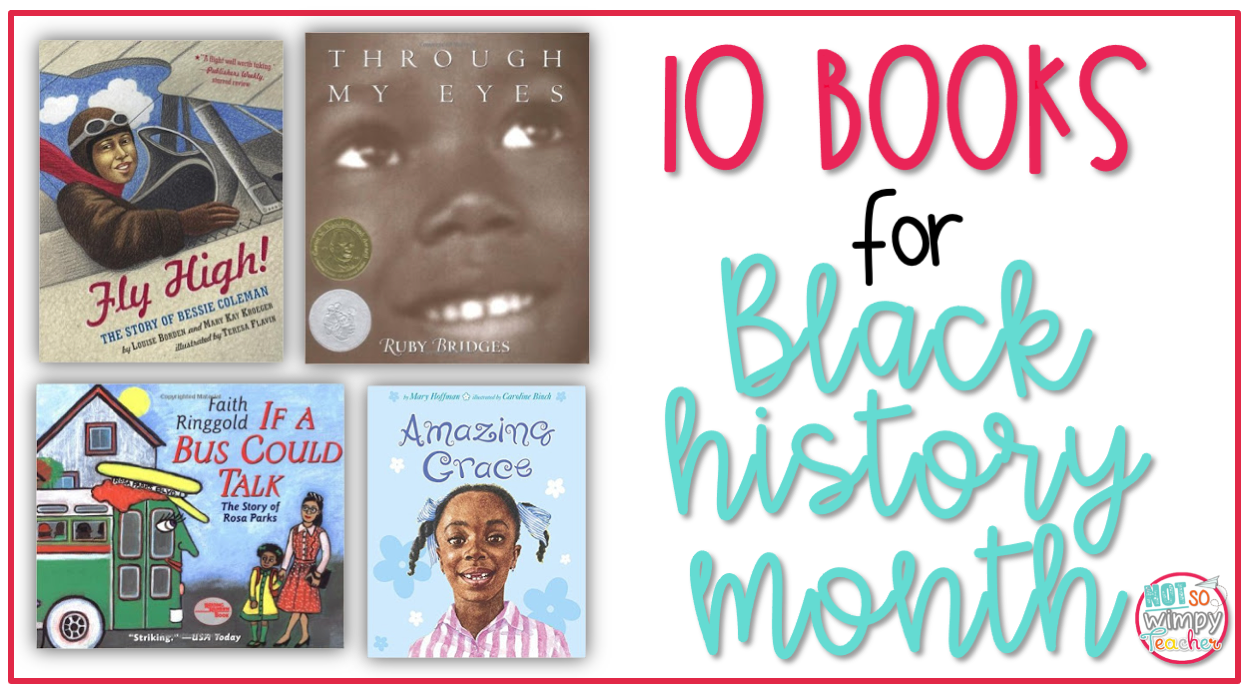 February is Black History Month. It is a fantastic time to integrate lots of history into your reading and writing blocks! I think that it is very important that we include black history into our lessons. There are so many great books for black history month. I like to use my Black History Interactive Notebook along with meaningful and engaging read alouds.
Here are some of my favorite books for Black History Month (or any time of the year really!). If you want to know more about the book, click on the picture and it will take you to Amazon.
Salt in His Shoes
This is a great story about Michael Jordan and how persistence and hard work led to his success.
Freedom on the Menu
This is a story about the Greensboro Sit-ins and how an eight year old made a difference.
Through My Eyes
This is a book about segregation that is written by Ruby Bridges.
Martin's Big Words
This biography of Martin, Luther King Jr. includes many of King's own words and is written in a way that children can understand and appreciate.
The Oprah Winfrey Story
This is a great story of a girl that is born into a very poor family and how she becomes one of the most influential people in the world.
Fly High!: The Story of Bessie Coleman
This is a story about how dedication and hard work led to Bessie Coleman becoming the the first African-American to get a pilot's license.
Amazing Grace
This is a great story about becoming who you want to be despite the what other's say!
Of Thee I Sing
This is a beautiful letter written by our first African-American president to his daughters.
If a Bus Could Talk
This his a simple book about Rosa Parks and the bus boycotts.
White Socks Only
This is the precious story of a black girl who believes she can drink from the white only water fountains because she is wearing white socks.
Freedom Summer
This is a beautiful story of a white boy and a black boy who become the best of friends.
Henry's Freedom Box
This book is a true story from the Underground Railroad about a boy is trying to figure out who he is.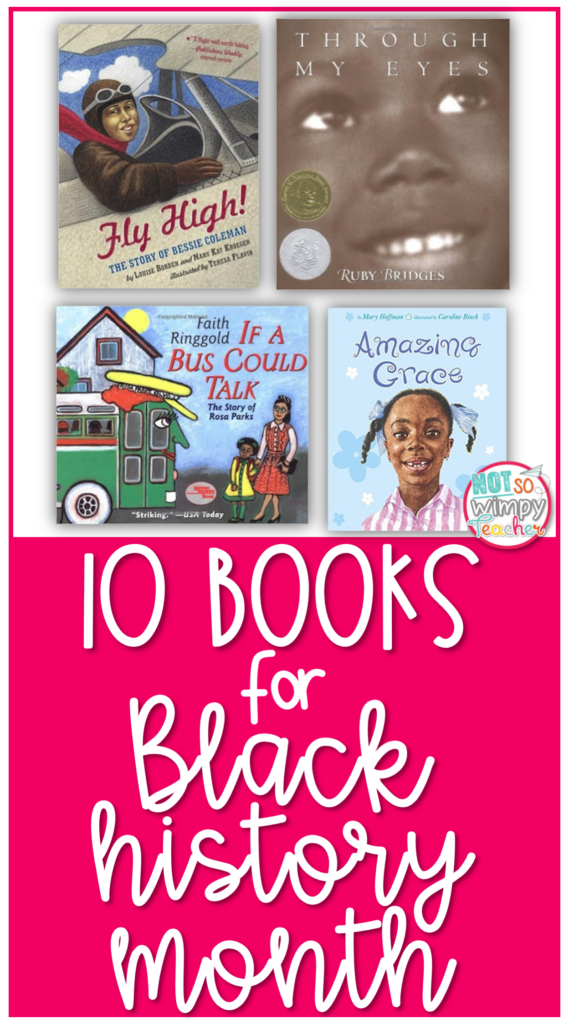 I hope that these book suggestions are helpful!
This post contain affiliate links.