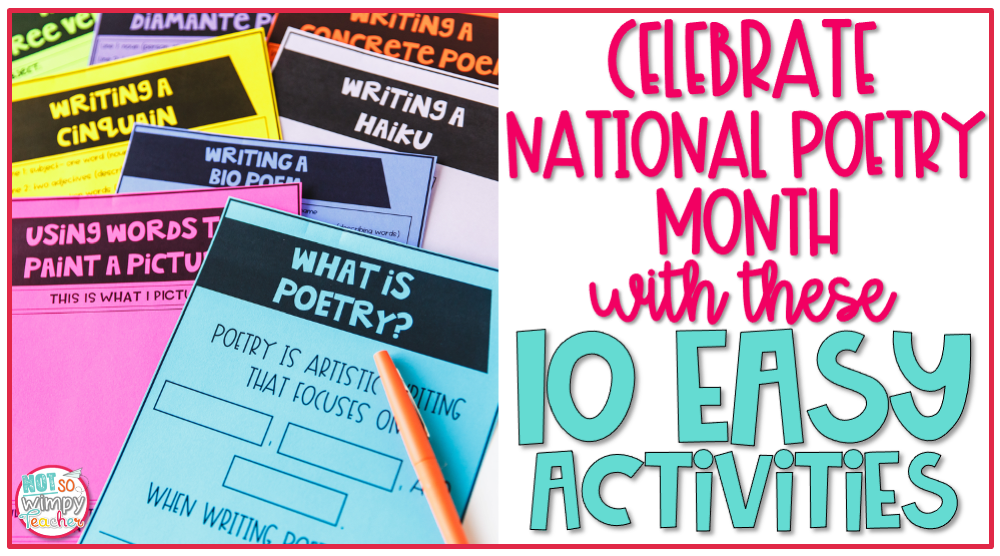 April is National Poetry Month. This is a great time to introduce your students to the joys of poetry and help them understand why poets and poetry matter. These 10 activities make it easy and fun to Celebrate National Poetry Month in the classroom.
1. Sign up for Poem a Day
Get a new free poem in your inbox each day with Poem a Day. This event, sponsored by poets.org introduces you to new, contemporary poets. April's collection is curated by award winning poet Naomi Shihab Nye.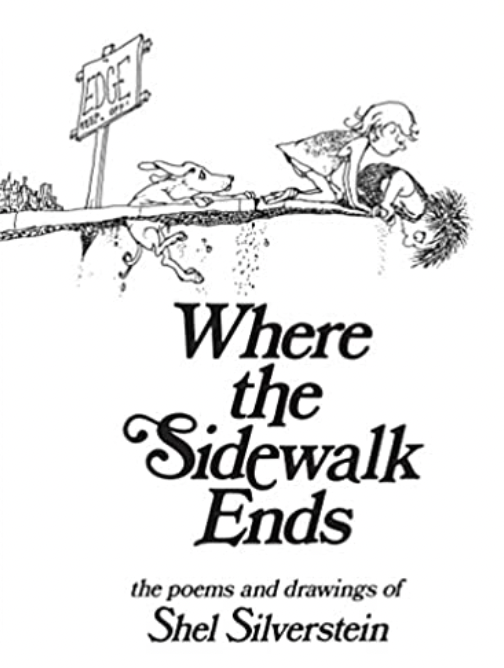 2. Fill your classroom library with poetry books
Make it easy for kids to fall in love with poetry by providing a variety of options right in your classroom. Some of our favorite children's poets to celebrate National Poetry Month are:
3. Read poems
Pick a short poem to share with your class everyday. You could focus on one poet a week, or pick a theme that students are interested in, like spring or water or animals. They'll love listening to a different verse each day.
Get a FREE Poetry Unit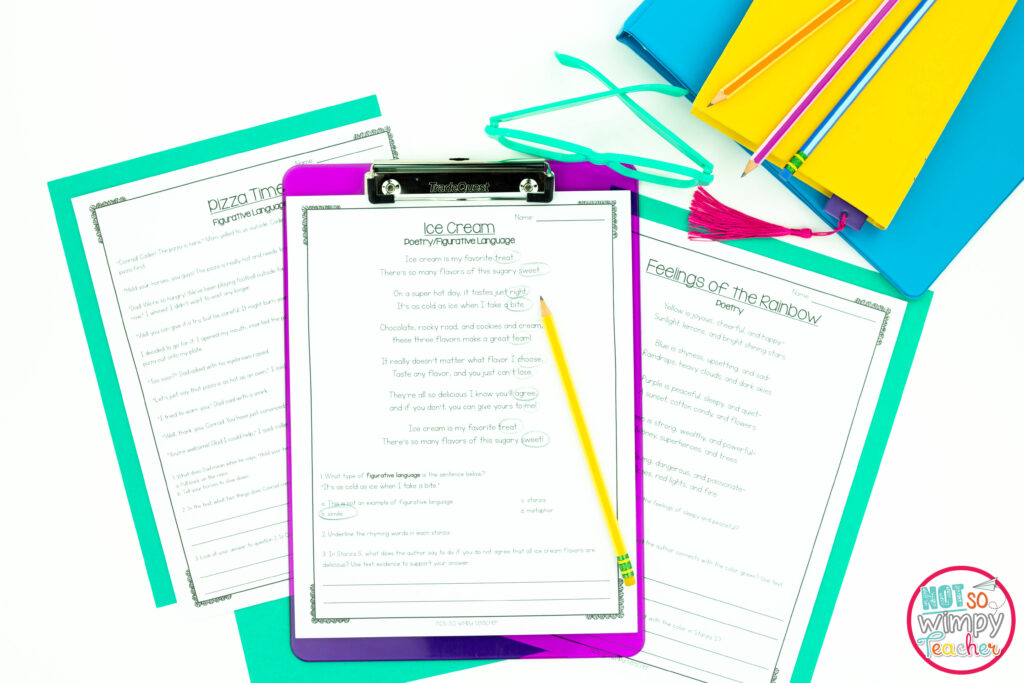 We have FREE poetry units for second and third grade. These units are great for introducing your students to poems and a perfect way to celebrate National Poetry Month.
Each unit includes:
2 PowerPoint mini lessons
2 interactive notebook activities
5 hands-on centers (including reading response)
3 reading passages
Detailed teacher directions.
4. Write a letter to a favorite poet
After you've taken some time to introduce your students to different poets, have them pick a favorite and write him or her a letter. This is a great way to practice writing friendly letters and to get in some authentic writing experience.
Writing a letter to a stranger might be a new and daunting activity for many students. Brainstorm some ideas of what to include in the letter to help keep writers' block at bay.
5. Illustrate a poem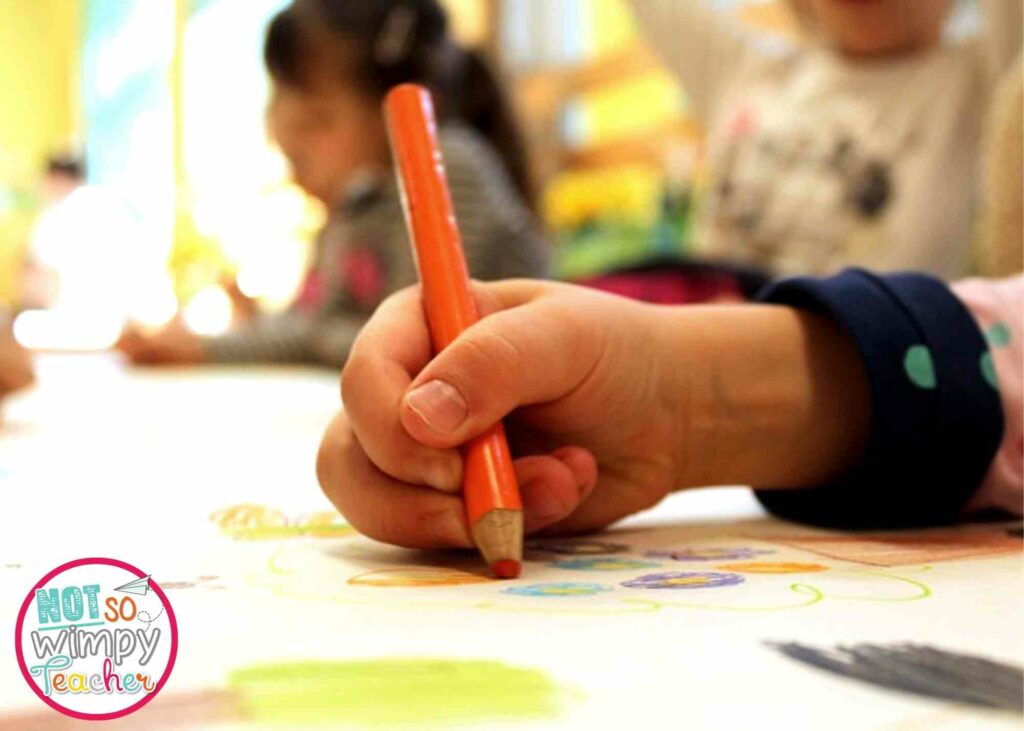 Poems are filled with descriptive language. And they are the perfect inspiration for artwork. Why not give kids the opportunity to draw or paint a poem?
Have students select a favorite poem and then channel their inner artist to depict the poem in a picture. They will love this creative exercise.
6. Write poems in sidewalk chalk
This is one of my favorite simple ways to celebrate National Poetry Month. And it's a great way to share favorite poems with others. Kids love writing with sidewalk chalk. Fill your playground or sidewalks with colorful poems and watch everyone smile as they walk by.
7. Write poetry
No list of ideas to celebrate National Poetry Month would not be complete with writing poems. One of the best activities you can do this month is to let your kids become poets. And my Poetry Writing Unit has everything you need to teach a poetry unit your students will love.
It includes 14 poems to get your students thinking and talking about poetry. There are also anchor charts for students and teachers, printables, publishing paper, and 10 days of lesson plans that you can use to teach your students the skills necessary to write poems.
Students will be introduced to six different poems, including:
Bio-poems
Cinquains
Haikus
Concrete poetry
Diamante
Free-form poems
After reading and learning about different types of poetry, students write their own poems and create personal collections of poetry.
8. Write a poem to celebrate Earth Day
Why not celebrate two amazing April events together? National Poetry Month and Earth Day. Challenge your students to write special poems to celebrate Mother Earth. There's so much students can write about our amazing planet: nature poems, animal poems, conservation poems, climate poems. The options are endless. And kids love learning about Earth Day.
9. Write a definition of poetry.
After you've spent some time reading and writing poems, challenge your class to come up with a definition of poetry. What makes it different than other kinds of writing? What makes it unique? Why do poems matter?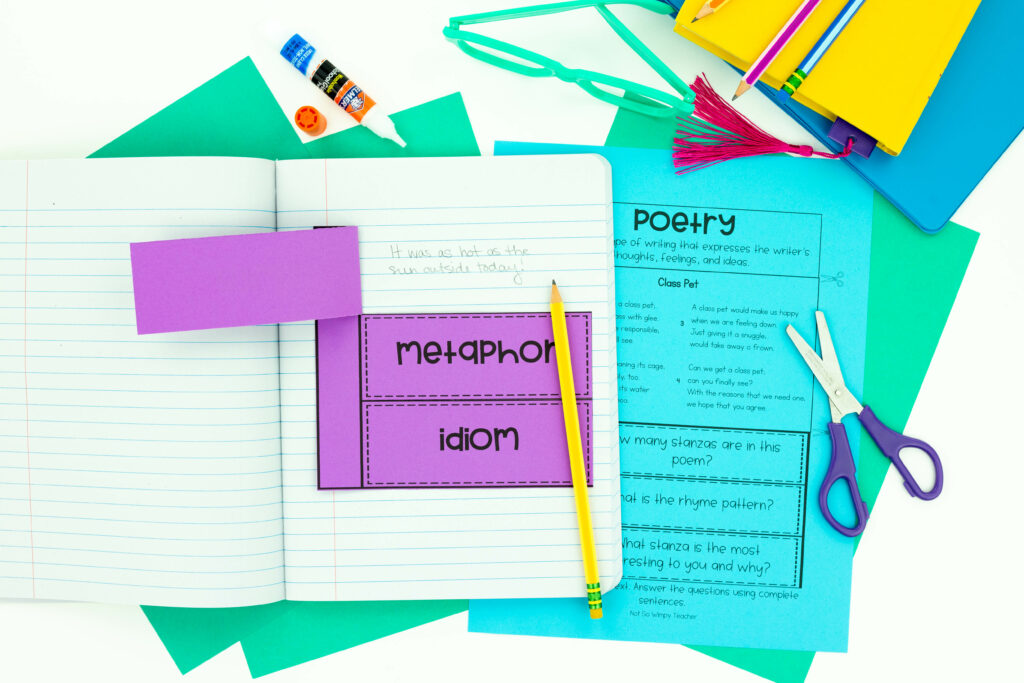 10. Have a poetry reading.
Another fun way to celebrate National Poetry Month is to have a poetry reading. Make the event extra special by inviting parents or other students to your classroom for the reading. Each student can share a favorite poem – one that they love or one that they've written. If the poems are short enough, they can recite them from memory. Add some cookies or fruit and make it a real celebration.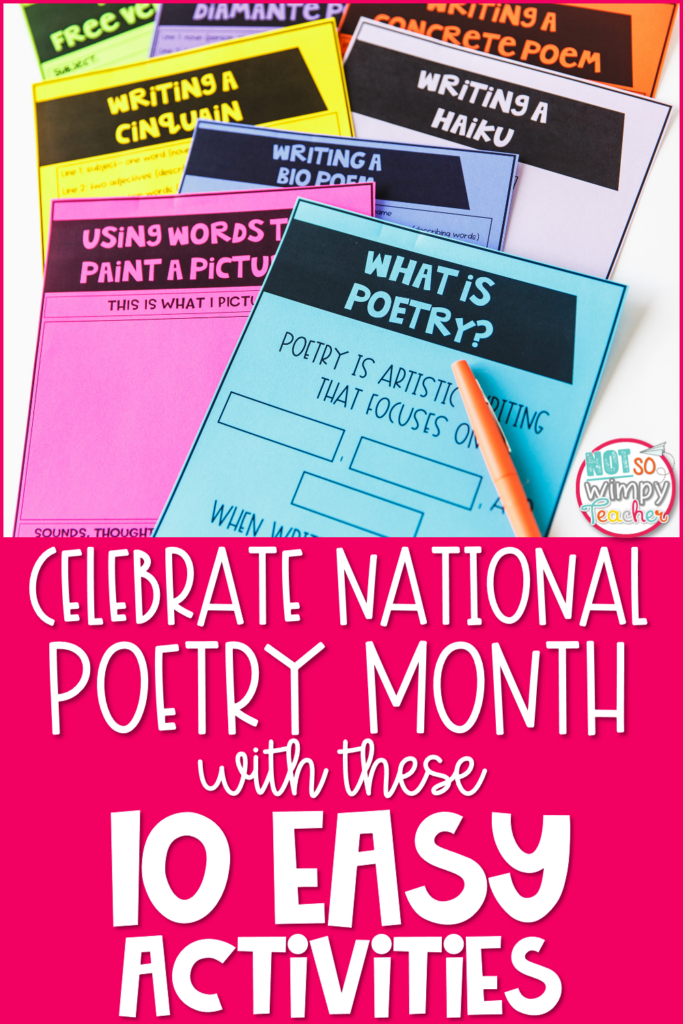 I hope you these ideas help you to celebrate National Poetry Month. Check out three more easy ways to teach poetry.
Have a Not So Wimpy Day,