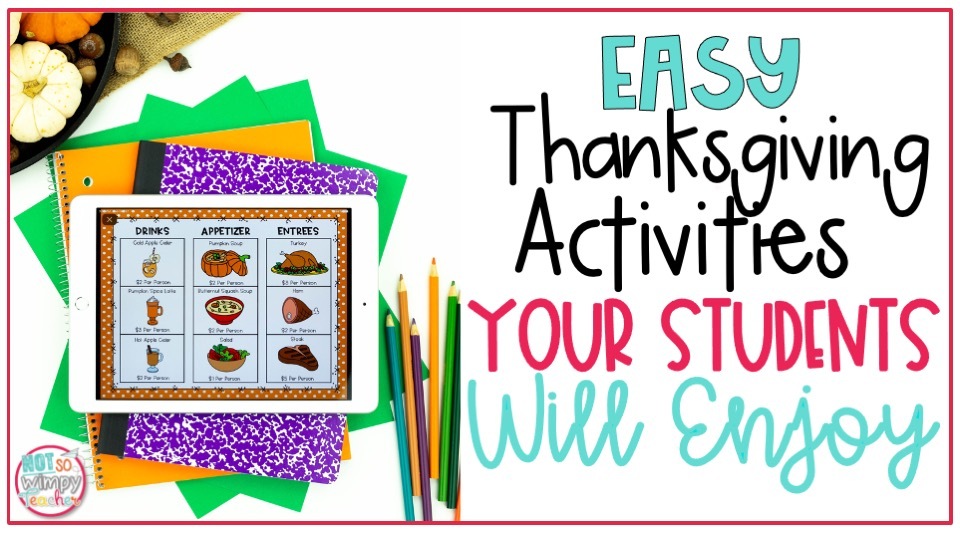 I'm dropping by today with a quick reminder . . . Thanksgiving is right around the corner! Today I've got 5 easy Thanksgiving activities to help you celebrate in the classroom. These activities will keep your kids engaged in learning and give them a little taste of the upcoming holiday.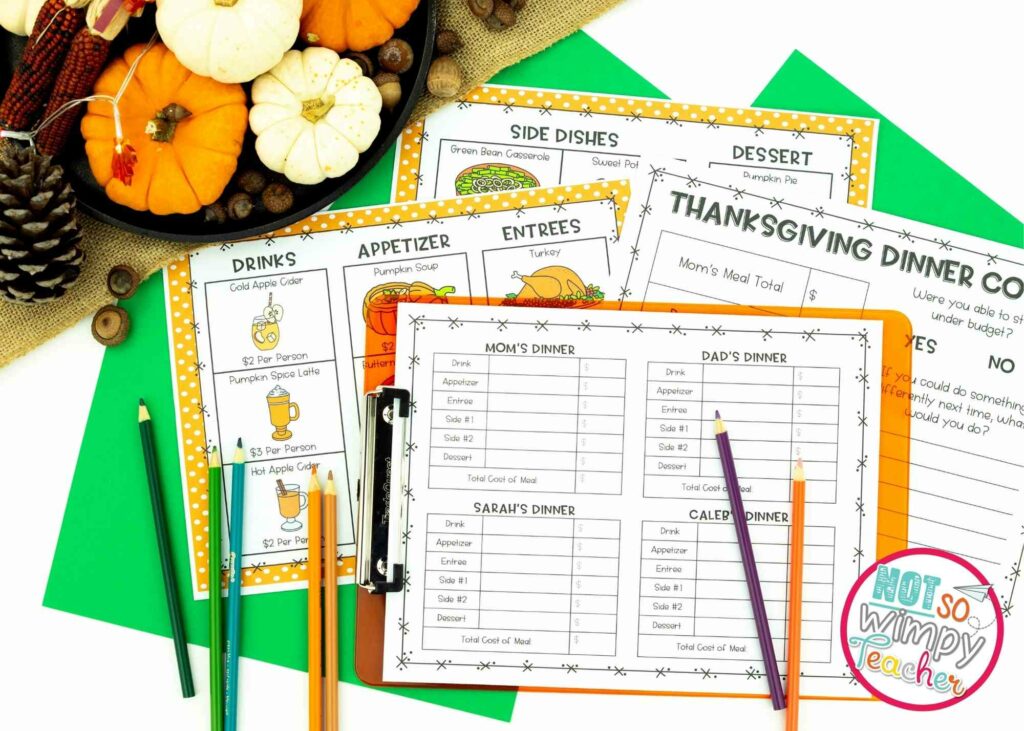 Thanksgiving PBL: Plan Thanksgiving Dinner
Get your students into the holiday spirit with this fun project-based learning activity. In this activity, students will be planning Thanksgiving dinner for the whole family. They are given a menu with drinks, appetizers, entrees, and desserts to choose from. They will select different menu items for family members based on food likes and dislikes.
To make things more interesting, students are also given a budget and they must plan their dinner for the entire family without overspending.
This activity gives students extra practice adding and subtracting money and problem-solving to stay under budget.
Four different sets of instructions make differentiation simple for grades 2-5. Just choose the option that is best for your class. Or pick and choose options to meet the needs of individual learners.
These PBL Thanksgiving activities are real-world math in action. And I'm not just talking turkey. Read more about the Thanksgiving Dinner activity.
Pumpkin Seed Science
Are you looking for a fun science activity to do the week before Thanksgiving? How about a little pumpkin seed science?
In this hands-on activity, students will learn about the scientific process in a fun and engaging way. You'll use real pumpkins to test your hypothesis about whether large pumpkins have more seeds than small ones.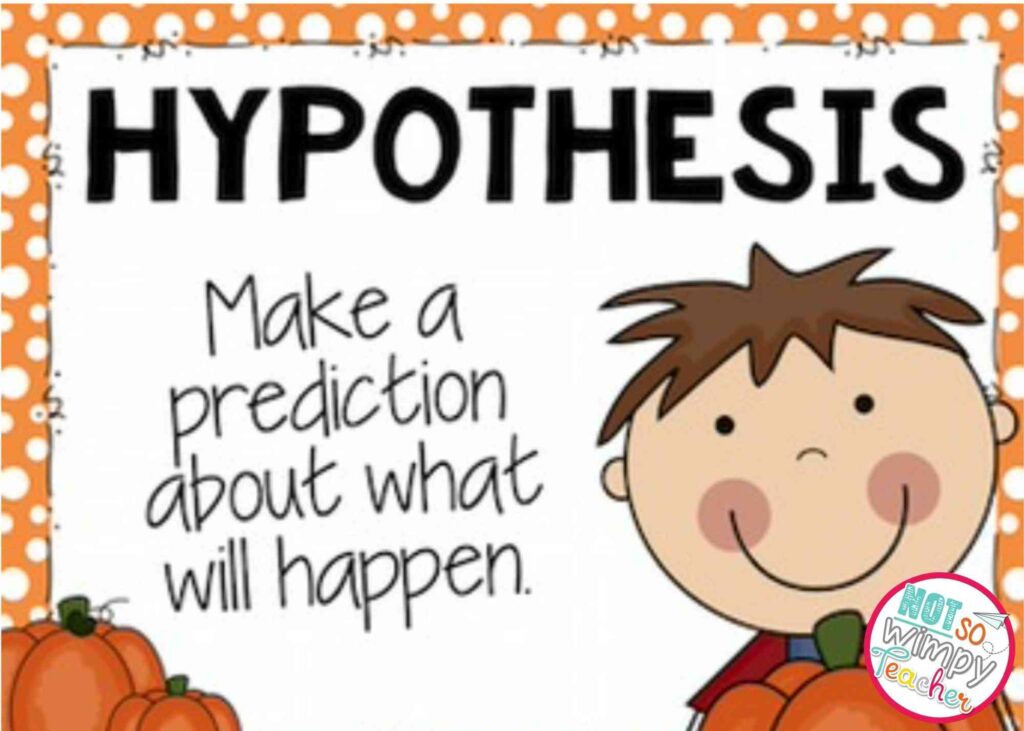 This resource includes scientific process posters, a nonfiction passage for students to learn about pumpkins, a class survey, and a recording booklet. All you need are a couple of pumpkins, some newspaper, a knife, and a spoon. You can even precut the top of the pumpkins to save time.
You might be amazed at how many of your students have never seen the inside of a real pumpkin before.
FREE Writing Prompts
My seasonal writing prompts also make a great addition to your Thanksgiving celebration. This FREE resource comes with 5 writing prompts for each month of the year. And the November prompts are perfect for Thanksgiving.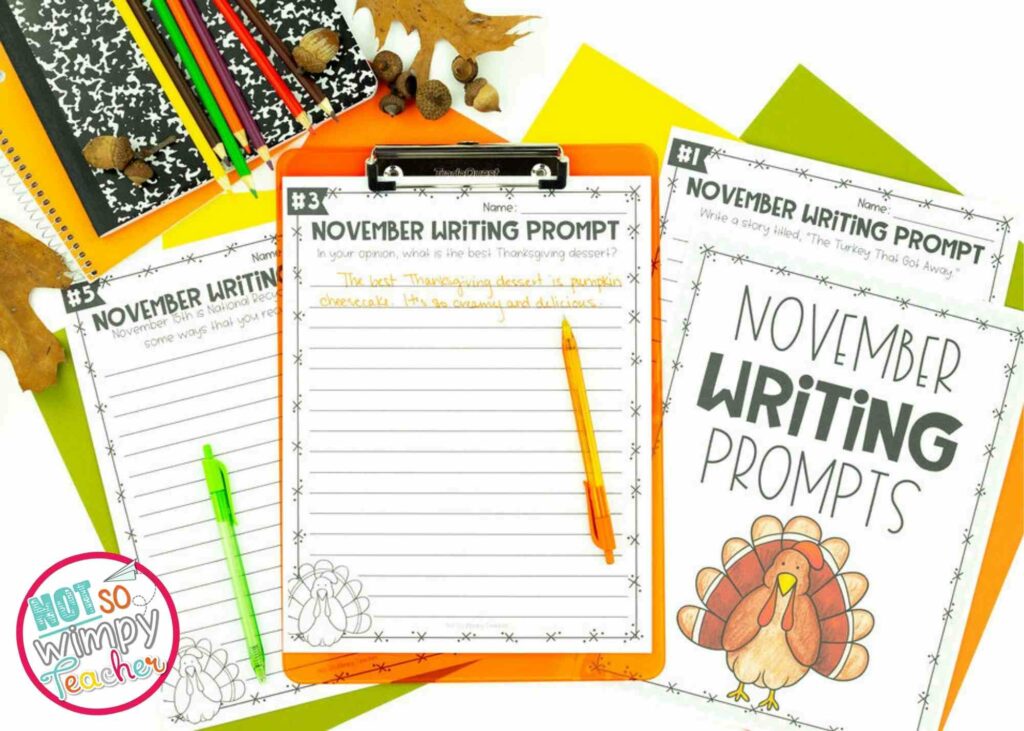 These prompts get your kids thinking about what they are thankful for and what makes a great Thanksgiving feast. There's also a creative writing activity and a prompt about kindness. I've even included blank, editable pages so you can add your own prompts.
There are so many ways to use these prompts as Thanksgiving activities in the classroom. Use them for morning work or fast finishers. Place them in centers. Complete one during your class Thanksgiving event. Or set aside some time to work on them during the month and let students share their writing at the Thanksgiving celebration.
Seasonal Reading Passages
Teachers and students love these seasonal close reading passages and they make perfect Thanksgiving activities. There's a new set for each month with 5 student-friendly reading passages that are a mix of fiction and nonfiction texts. The content is engaging for kids and makes practicing close reading skills like comprehension, text-dependent analysis, and drawing conclusions fun.
The November passages are sure to be a hit with your students. With topics like harvesting cranberries, the Macy's Thanksgiving Day Parade, American football, and Turkey for Thanksgiving, they are the perfect way to celebrate Thanksgiving in the classroom. There is also a passage about Veteran's Day.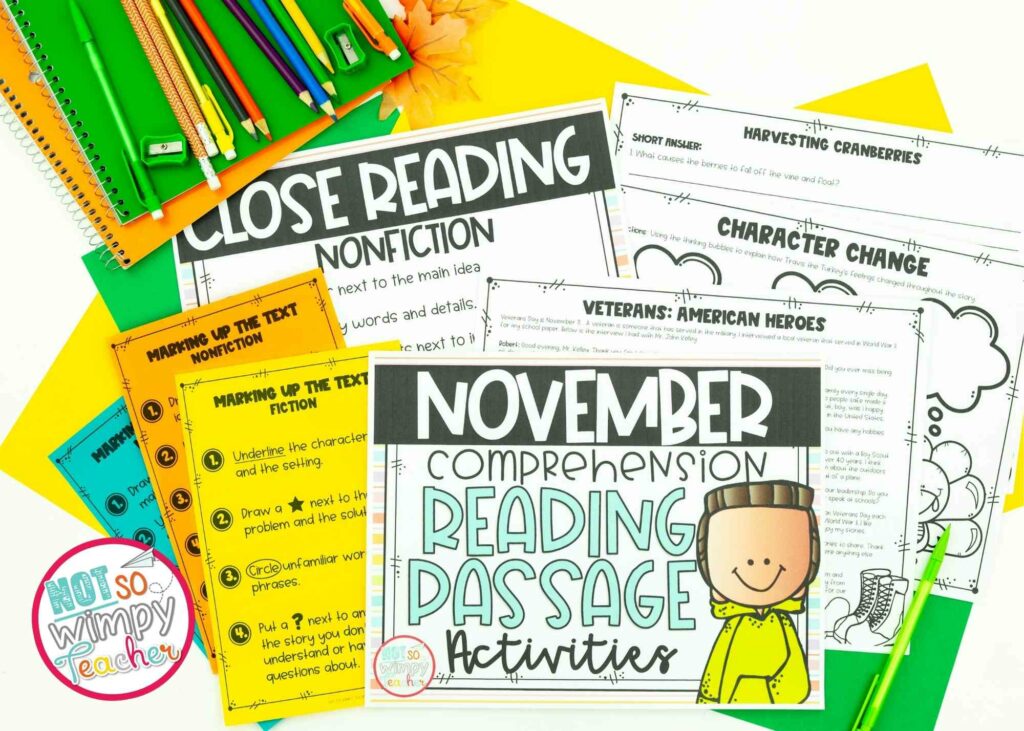 But these reading passages aren't just fun. They are an effective way to develop close reading skills. These passages include rigorous practice of essential reading skills through standards-based activities. The November set focuses on ask and answer, vocabulary, biography, character changes, and main idea–a skill that kids could always use more practice with. There's also a text-dependent writing activity for each reading.
I've made these seasonal reading passages super easy to use. Each passage is intended to be used over a number of days and a pacing guide shows you exactly how. Teacher and student anchor charts and answer keys are also included so all you have to do is print and teach.
Science Videos
Thanksgiving activities don't have to be complicated to be fun and informative. If you just have a few minutes before lunch or at the end of the day and are looking for a quick filler activity, one of my team members recommends these fun science videos.
Mystery Doug
Mystery Doug has a bunch of quick five-minute videos about a range of topics kids find fascinating. For Thanksgiving, check out this Mystery Doug's video about turkeys. (You'll need to create a free account and you will receive a new video in your inbox each week. You'll also get access to some seasonal videos, like this turkey one. If you want to unlock more past episodes you can invite five friends to join as well. She said all you need is free account. And her students really enjoyed watching these videos each week).
Popcorn: How It's Made
Or check out this video on how popcorn is made.
Corn was part of the first Thanksgiving and continues to be a staple on many holiday tables today. So why not explore how corn becomes popcorn. Kids will love this look at how one of their favorite snacks is made.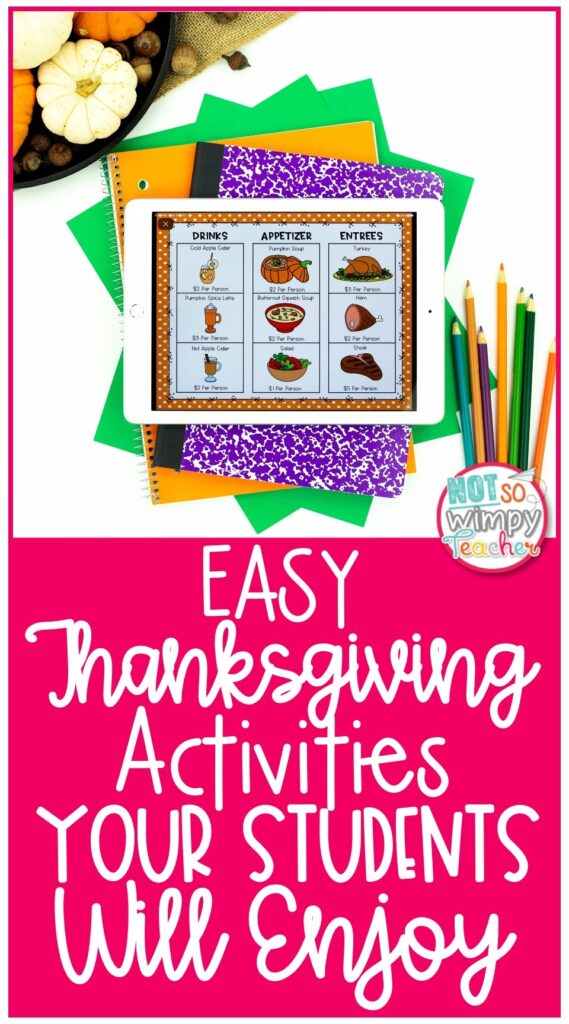 Want more ideas? Here are four more unique Thanksgiving activities to use in the classroom.
Have a Not So Wimpy Day,