I am a sucker for academic activities that have a holiday theme. It's just more fun! If you feel the same way, you will love this free Valentine's Day vocabulary activity that I have for you.
Vocabulary Routine
Have you read about how I teach and practice vocabulary every week? You can read more about that HERE or watch THIS video.
Get Your Freebie
This freebie goes right along with my usual vocabulary routine, but it includes fun Valentine's Day themed words. You could add it to your regular weekly words, or take a break and just use these words for one week.
This freebie includes:
student recording sheet
teacher guide with four words, definitions, sentences, synonyms and antonyms
wow word for practicing a root and suffix
assessment
Even though they are holiday words, they are still words that I would love to have my students use in their writing!
Would you like to use this free resource with your students? Just drop your name and personal email address in the boxes below and I will send it over to you right away.
I hope you and your students love this sweet Valentine's Day Vocabulary activity!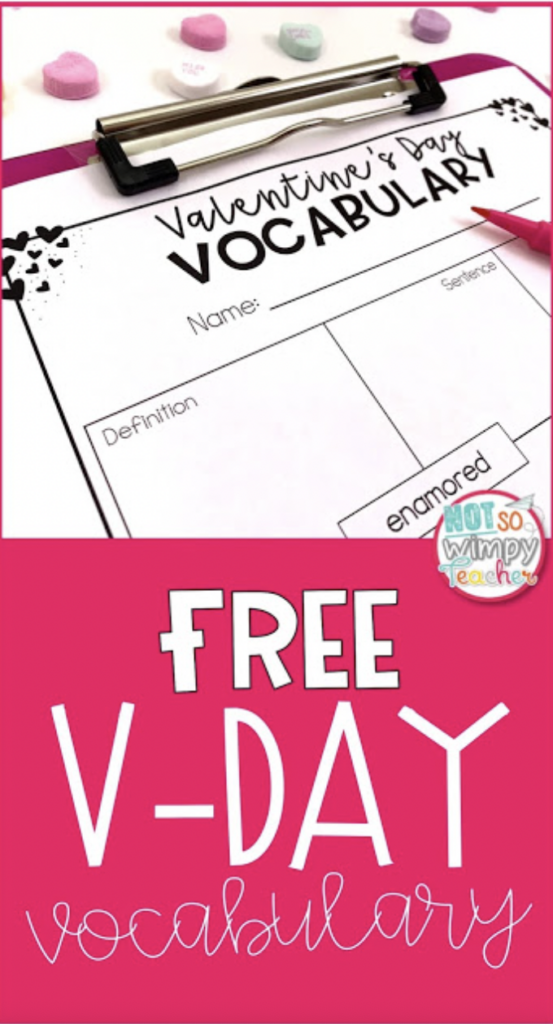 Have a Not So Wimpy Day,