President's Day is just around the corner and although the perfect President's Day is a 3-day weekend, it can still be fun at school, too! 

What can you do to make President's Day one your students won't forget? Try some of these fun and informative President's Day activities.


Talk to a President
In the age of easy communication, take time to contact a president.

 

President Jimmy Carter only responds to snail mail, but Presidents Biden, George W. and Obama all have Twitter. Encourage your students to ask questions about their causes, what their favorite memories are, and why they wanted to be president.

  Your 

students can write letters or tweets to their favorite presidents or family members, like Jenna Bush Hager or Chelsea Clinton.  
Have students share any responses they get.  You could also have them contact other state or local officials or candidates. They may be more likely to get a response from local politicians. Just be sure to preview and approve all messages before sending them on. 
Be the President
Well, at least imagine it with President for a Day. In this rhyming picture book, a young child imagines what it would be like to be the President. Kids get an inside look at the many duties of the President.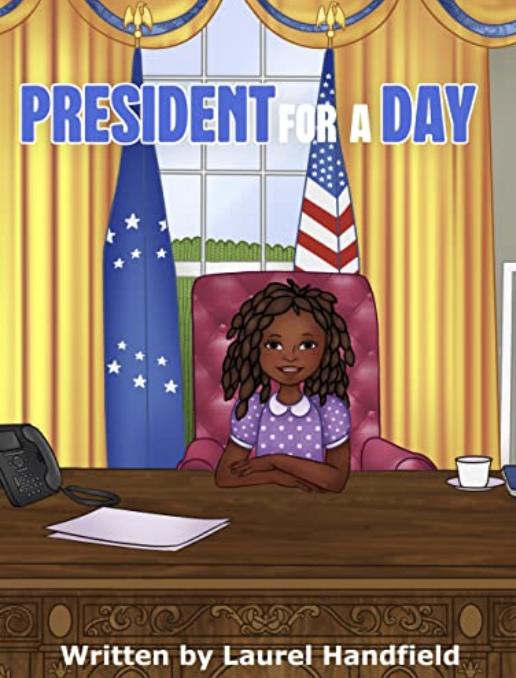 This book also encourages kids to dream big and pursue their passions.
You can also listen to
If I Were President
on YouTube to learn more about presidential duties and living in the White House.
Game On!
Why not use technology to enhance your President's Day activities? If you love using the iPad for games and learning, check out this fun game by Lizard Point.

 It helps 

students practice putting the presidents in chronological order. Students can practice identifying the pictures of presidents at Primary Games. If you get them right, a piece of trivia pops up about them before moving on to the next president.
Show and Tell
You're never too old for a good game of Show and Tell.

 

Take it up a notch by having each student find an interesting piece of information about a president and bring in something that represents it. Have everyone tells about their president.

  
Think a stuffed buffalo for Grover Cleveland who got his start in Buffalo and was even nicknamed The Beast of Buffalo or a newspaper for Warren Harding since that was his first job or a wand for Van Buren because he was known as a "magician."

You can even set the artifacts and the written fact on desks and have the class next door take a tour. You made your own presidential museum!
Click HERE to grab a free letter explaining the assignment to students and families and a fact sheet for students to complete.
Lego Monuments
After learning about Washington, Jefferson and Lincoln, your students will have a blast building their monuments with Legos! I split my students into 4-6 groups and give each group a bucket of Legos (borrowed from my own children). I would display a picture of one monument and give students 20-30 minutes to work together and build a replica with Legos. 
You can do another monument the next day! Or even the White House. It's perfect for indoor recess or for the last 20 minutes of class.
Be sure to take pictures!
President's Day won't be old hat (an Abe Lincoln tall one at that) with these fun ideas!
Have a Not So Wimpy day!