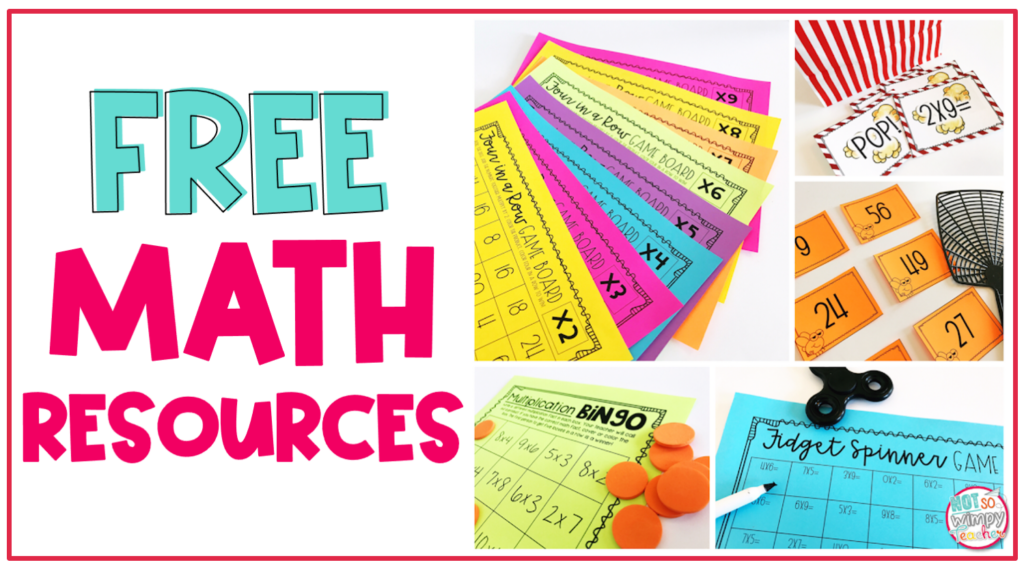 I absolutely LOVE my job! Helping teachers meet the needs of their students makes me giddy. When I can save you a little time, I get crazy excited. And every time one of your students uses a Not So Wimpy resource, I like to think that they are my student too. So I've created a whole bunch of free math resources for you!
Did you know that I have dozens of free resources? For real! Let's take a look at some of the math resources that you can grab for FREE!
Free Math Fact Games
Do your students need practice with their math facts? Your students will love practicing math facts with these super simple games. Click HERE to grab your FREE math fact games!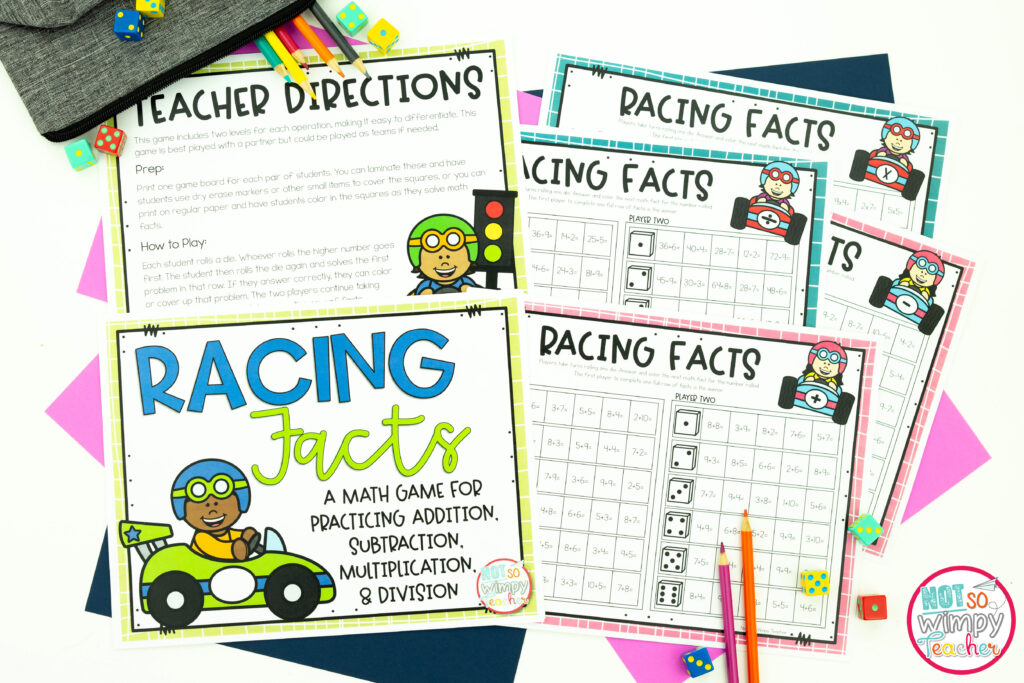 Free Math Centers
I created a unique set of FREE Math centers for grades 2-5. Each grade level comes with three different center activities, student recording books, teacher directions, and answer keys.
Check out these mini center sets to get a taste of my math centers. I know you and your students are going to love them!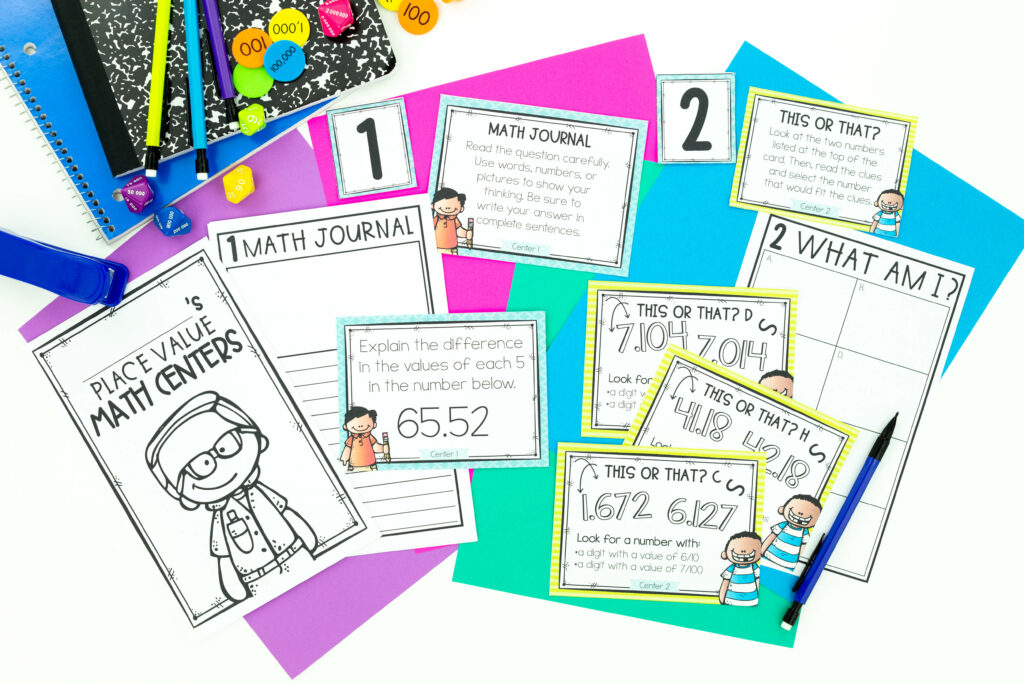 Math Center Labels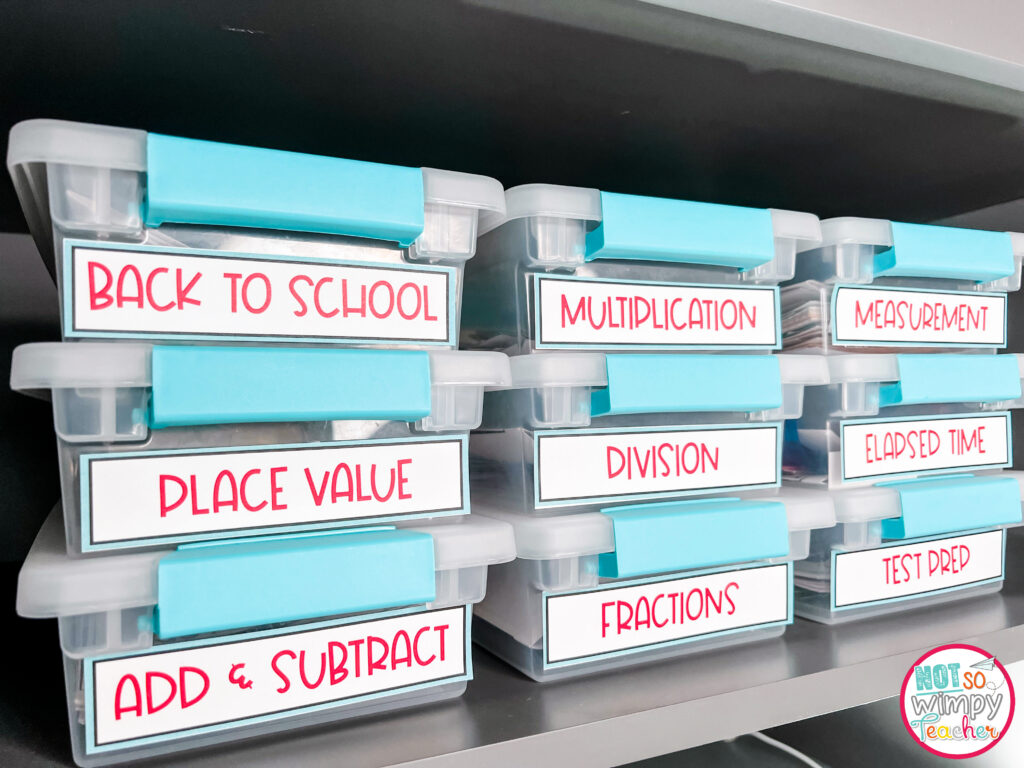 You will also want to click HERE to grab free labels for your math centers! These colorful math center labels for grades 2-5 will help you organize your math centers with ease!
What's included:
10 colorful labels with math topics for each grade (grades 2-5)
2 sets of labels for centers in use (quarter page and half page) for each grade
Labels for centers not in use
Free Math Centers Posters
And if you want a simple way to display the math centers your students should complete each day, you'll love these posters. Click HERE to grab posters that you can personalize and laminate. Use a dry-erase marker to write in student names. This makes it so easy to move students to different groups when necessary. 
Free Math Lessons
Looking for a fun, fresh way to teach multiplication or division? You'll want to check out my third grade multiplication lesson and my fourth grade division lesson. These complete done-for-you lessons come straight from our third and fourth grade curriculum.
Each sample lesson includes:
1-day lesson plan (multiplication or division)
1 PowerPoint lesson for whole group instruction
1 practice sheet, homework sheet, and exit ticket
vocabulary cards, an anchor chart, and helpful math tools
answer keys
You and your students will love these easy-to-implement, effective, and engaging math lessons!
Grab your third grade multiplication lesson or your fourth grade division lesson now!
Free Area and Perimeter Game
Do your students need some extra practice with area and perimeter? Click HERE to grab a free area and perimeter game board.
Free Geometry Riddle Activity
Do you need a fun geometry activity? Click HERE to grab this free shape riddle printable. 
Math Centers Videos
Want to learn more about how to make math workshop work in your classroom? Check out our FREE trainings.
I'll show you how to make math centers work in just 60 minutes a day, how to manage math centers with ease, and how to organize your math center materials.
You can find all of those trainings and lots more great information on my YouTube channel.
Free Problem Solving Posters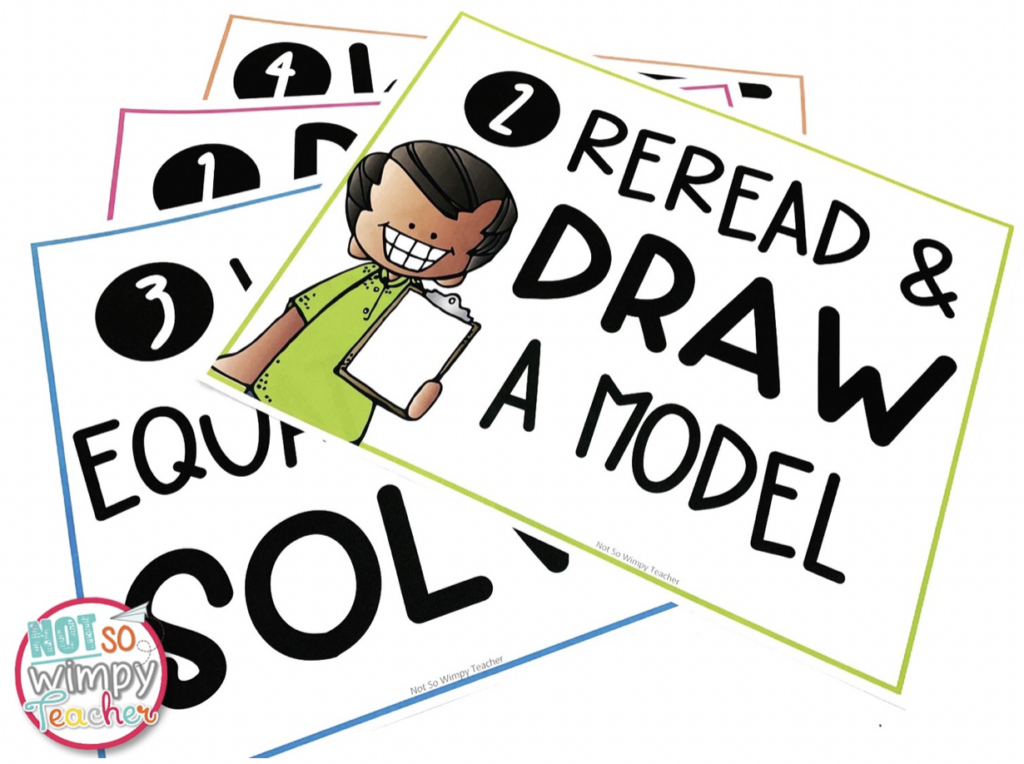 This four step problem solving strategy works every time. And it will help even struggling students make sense of word problems.
Read the entire problem.
Reread the problem and draw a model.
Write an equation and solve.
Write the answer in a sentence.
And these helpful posters keep the process front of mind for students.
Read more about this problem solving strategy and download your problem solving strategy posters HERE.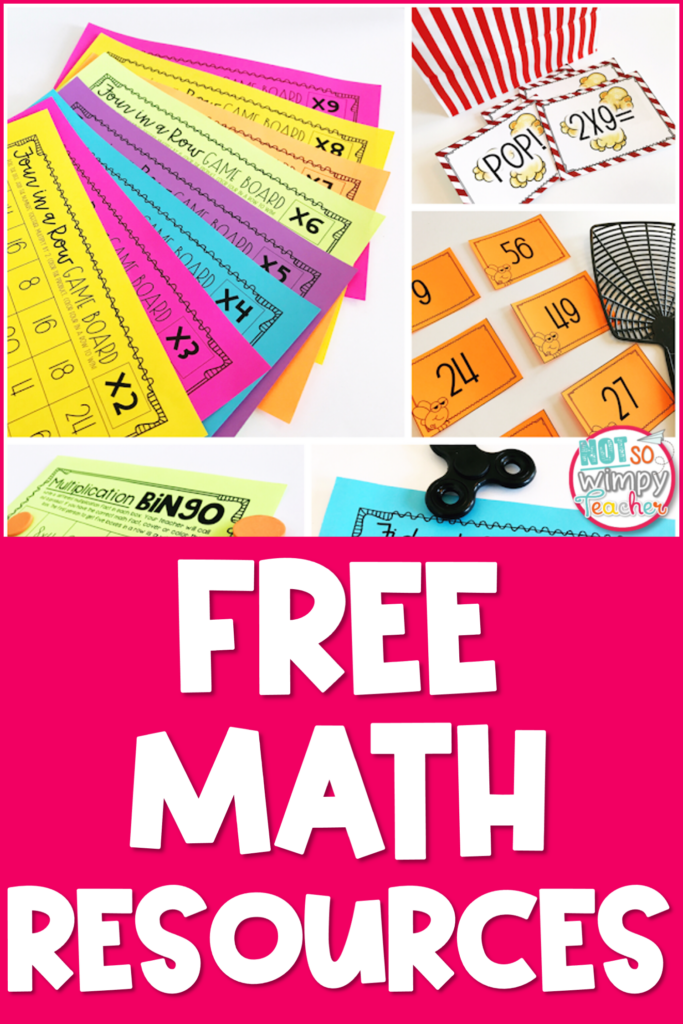 I hope that you are able to enjoy all of these free math resources in your classroom. 
Would you like some FREE ELA resources too?! Of course you would! You can grab those HERE!
Have a Not So Wimpy Day,