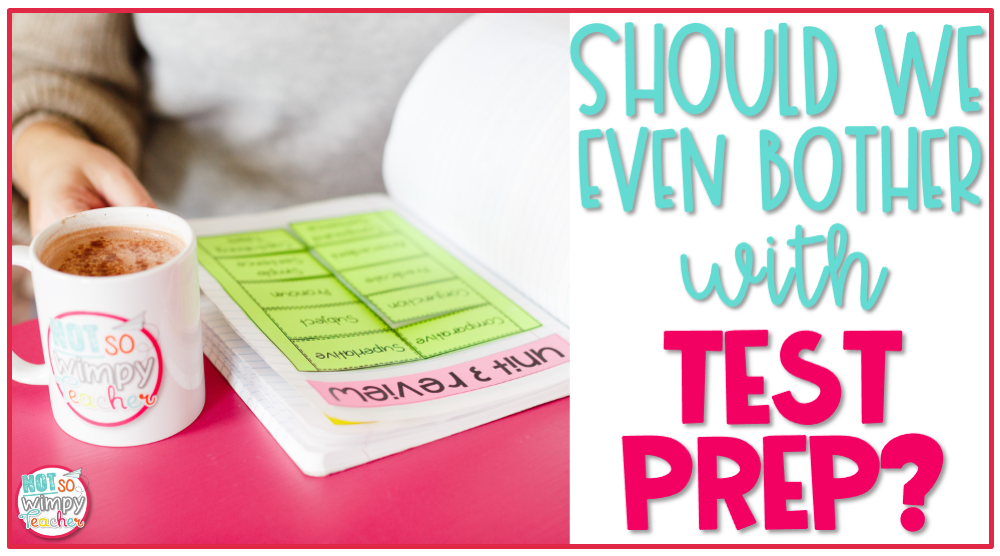 I don't love standardized testing. But it is a necessary evil. I don't agree with judging schools, teachers or students on the results of one test, and I don't believe that money should be handed out or taken away based on test scores. I am certainly not a fan of schools being graded on test scores alone. That being said… testing isn't going away anytime soon. Please don't kill the messenger!
I think we had best look at the bright side of testing, even if we have to dig a bit to find it. Testing teaches our kids to persevere. It shows them that they can do hard things. Students will eventually need to take exams such as the SAT, ACT, college blue book exams and career certification exams. Many jobs even require on-the-job performance evaluations.
Sadly, testing is part of life. So we may as well show kids now that they CAN do it and give them strategies they can use for years to come. 
Testing is a necessary evil, but should we bother with test prep?
Through the years, I have heard many teachers say something like, "I don't do test prep because I teach quality lessons all year." Have you ever had a teacher tell you that? It sort of ruffles my feathers, because it makes it sound like teachers who bother with test prep are doing so because they weren't good educators the rest of the year. 
This may be just my humble opinion, but even quality educators SHOULD bother with test prep!!! Here's why:
Students need strategies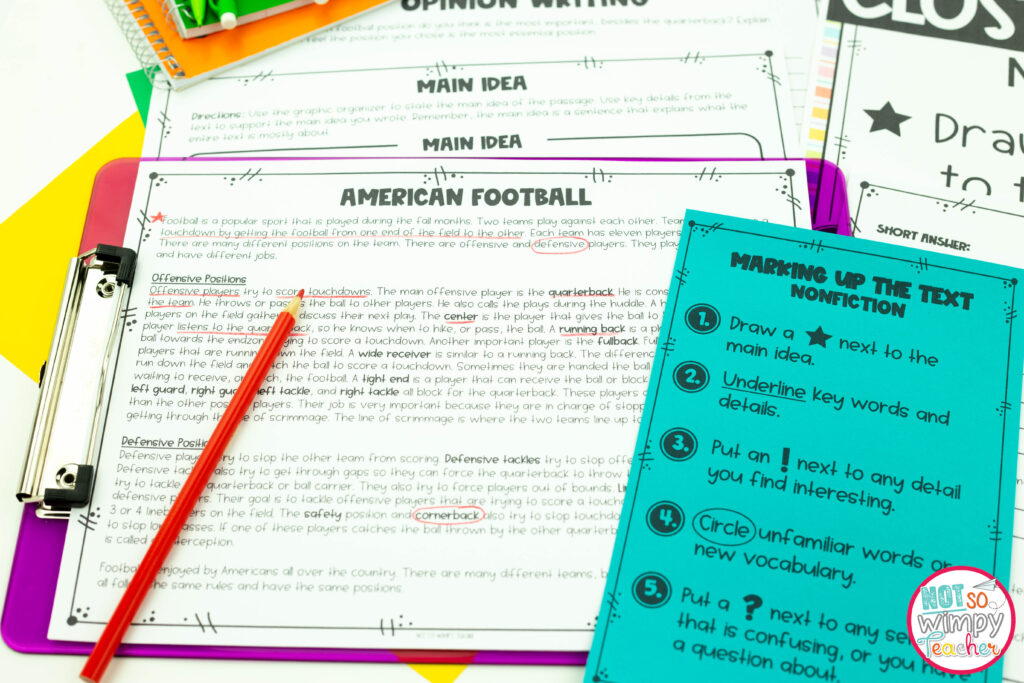 Our students have little (or no) experience with these high stakes testing. And as I established earlier, testing is going to be a part of their life for some time to come. Test prep gives students strategies for dealing with stress and pressure. It can help them to understand how to eliminate answers and take their time. Test prep is our chance to give them the skills they will need to be successful on not just this year's test, but all of those future tests.
Read more about test taking strategies.
It shows them what they know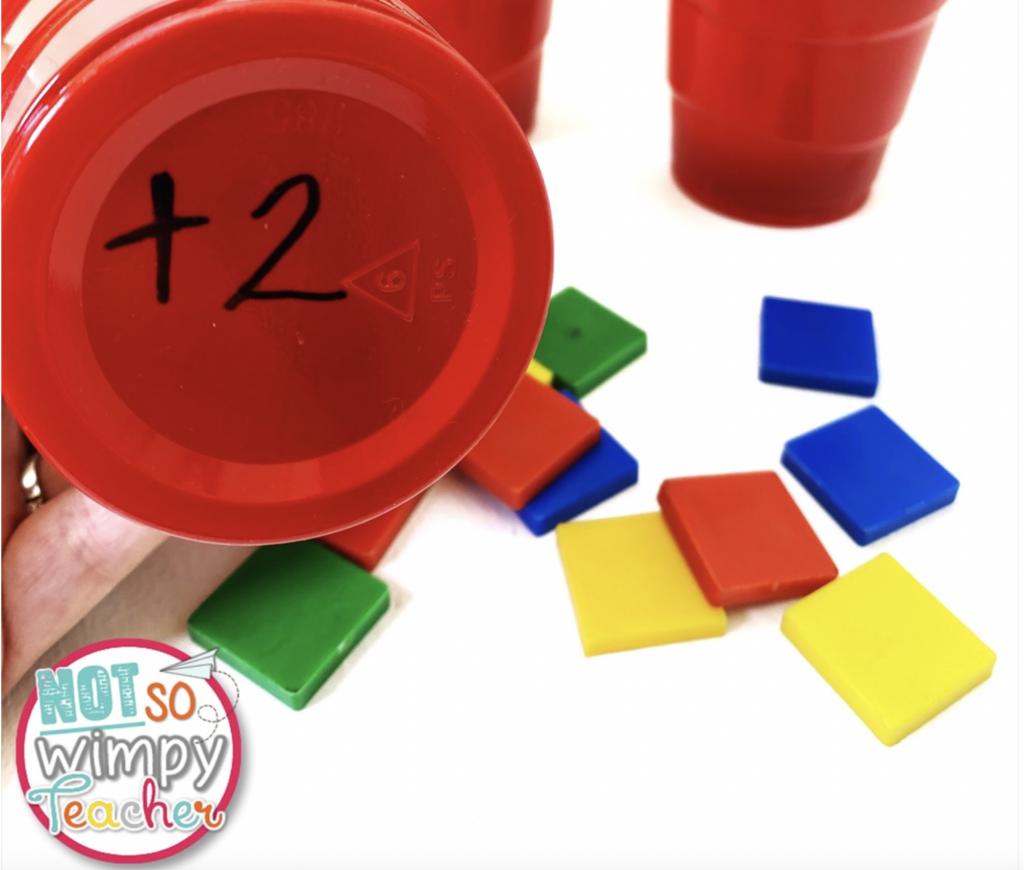 Test prep, if done well, can help to alleviate the stress and pressure that our little babies tend to feel about testing. Through test prep activities, we can show our students just how much they really do know! Sometimes a student gets so overwhelmed by that one skill that is tough that they forget just how many other skills they have mastered during the year. Help them to see just how smart they are!
It can be fun!
Test prep can be super fun!
All it takes is a little creativity to make test prep interesting. One year, several of my kiddos wrote in their end of year books, that the test prep day was their favorite third grade memory. Wow! Having fun during test prep can help replace those negative feelings about testing for our kiddos. 
There are lots of ways to make test prep fun. Try incorporating
Or check out this post for more ideas about how to make review more fun for everyone.
Test Prep Resources
If you want to make test prep easy and fun, check out my test prep resources.
Reading Centers: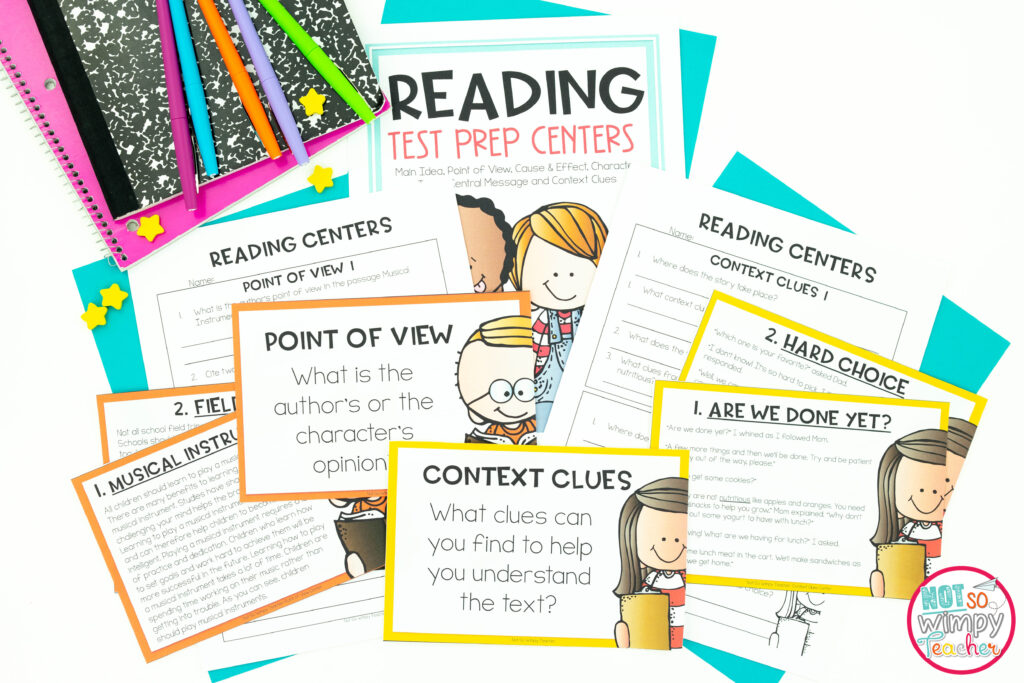 Centers are a fun way to review important standards. These engaging hands-on activities for grades 3 and 4 get students up and moving and give them a chance to collaborate with friends. They love getting to choose which activities to complete and taking a break from boring worksheets.
Math Centers:
Center rotations are a great way to review multiple math skills. During test season, I replace my usual centers with test prep centers. The centers include ten different skills that students are almost guaranteed to see on the big test. 
Students love these hands-on activities that task cards, matching, color coding and sorting to review important skills.
 Escape Rooms: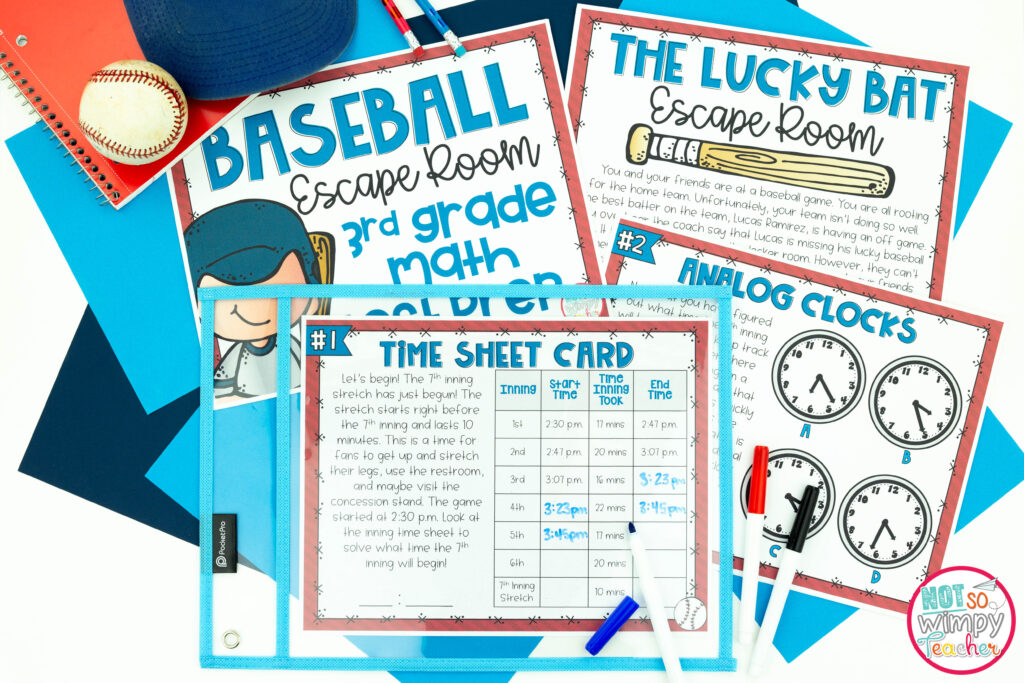 Another fun way to review is with an escape room challenge. Escape rooms are a fresh and exciting way to review as students work together to unlock clues and solve a problem. Our Third Grade Baseball Test Prep Escape Rooms for Reading and Math transport students to Bisons' Stadium where get called up to bat to help the Bisons win the championship.
The fun escape rooms contain several activities that review essential math and reading skills. Students must work together reading passages, solving problems, and completing puzzles to complete the challenge. They'll have a ball and won't even realize all the deep learning they are doing.
Text Dependent Test Prep Writing Bundle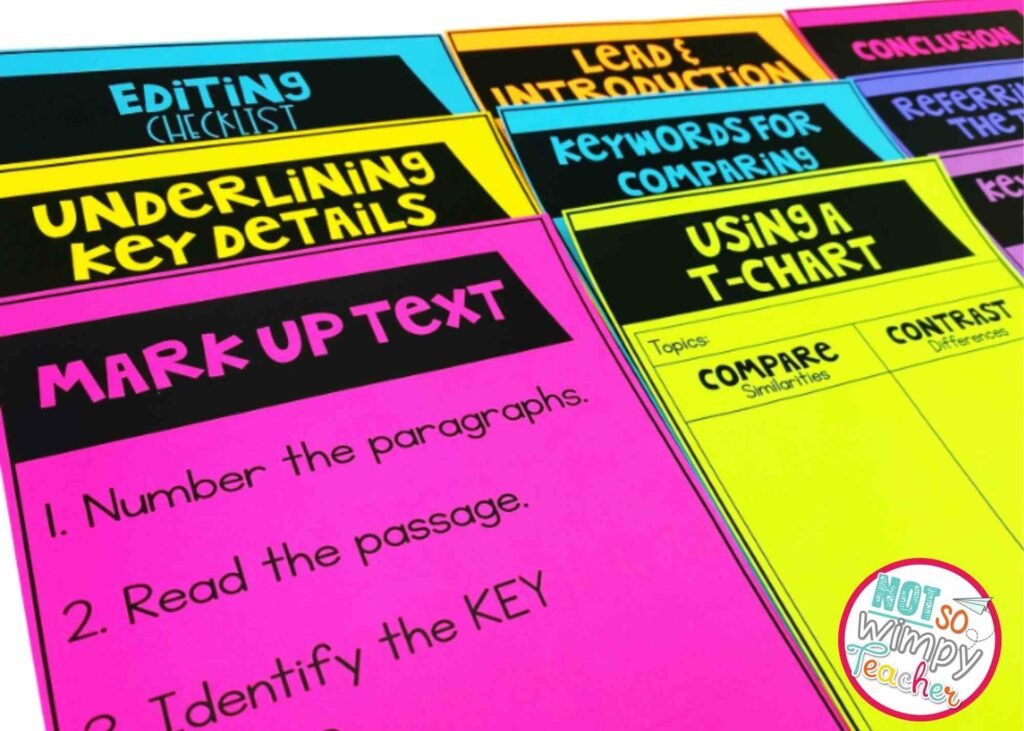 Another skill you know students will have to demonstrate on standardized tests is writing. Whether answering multiple choice questions, composing short answers, or writing reading response essays strong writing skills are a prerequisite to testing success.
This text-dependent test prep bundle combines a number of the tricky writing skills students are likely to see on state tests:
Reading response essay
Text-dependent opinion writing
Compare and contrast fiction
Compare and contrast nonfiction
Summarizing fiction
Summarizing nonfiction
Each unit includes mini lessons, reading passages, and independent writing practice to help your students brush up on these challenging skills.
I hope those ideas make your test prep a whole more enjoyable.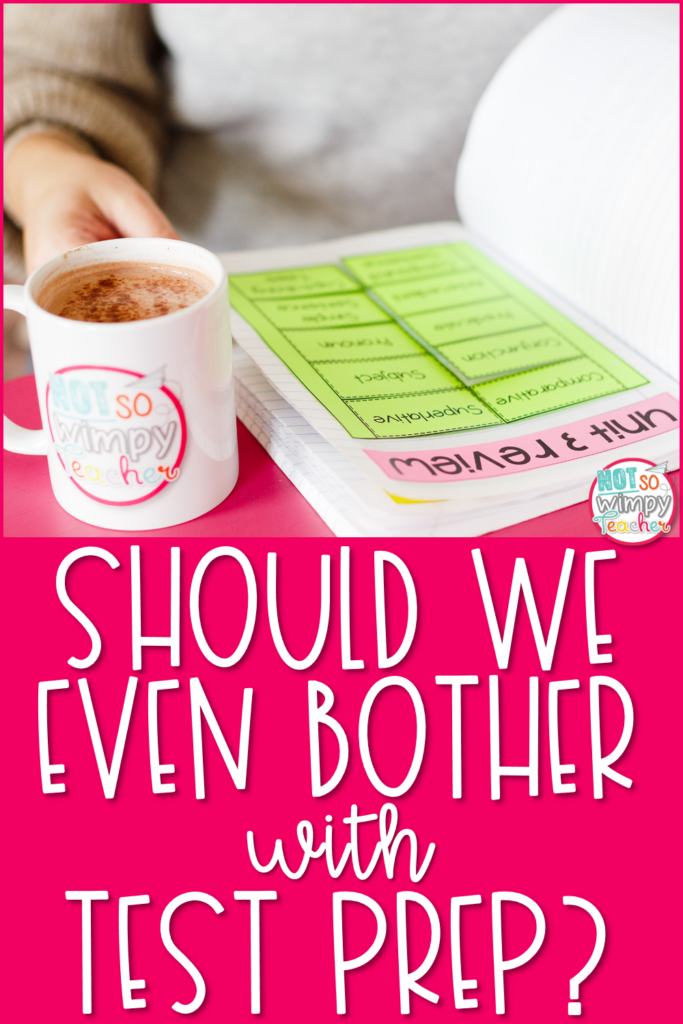 Have a Not So Wimpy Day,