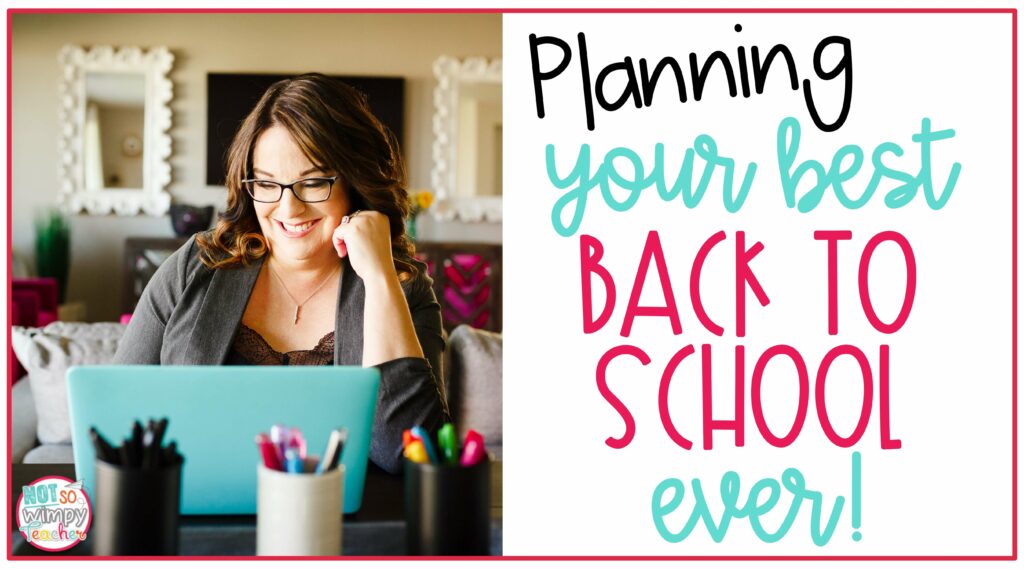 Back to school season always brings up a range of emotions: happiness, excitement, sadness, dread, anxiety, and even a little bit of fear. And that's just for the teachers!
The first days of school are a transition for students and teachers alike. A transition back to routine, to early mornings, to missing family members. Perhaps renewed stress and anxiety about learning new things and self-doubt about meeting new challenges or worry about making new friends.
Students are worried about who they will sit beside at lunch or play with at recess and whether there will be a lot of homework. And you might be worried about how to start the year off strong, show your students that learning can be fun, and build routines that set your students up for success.
As you start planning for the new school year, here are some things to keep in mind to have your best back to school ever.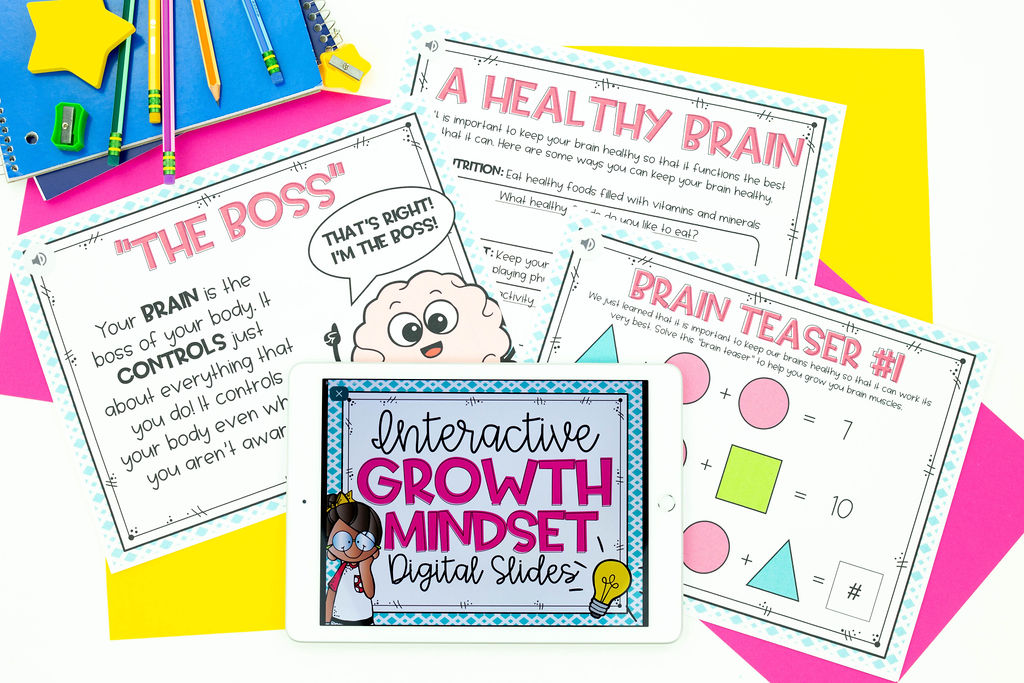 Set Realistic Expectations
I once read that the key to not being disappointed is to lower your expectations. And then lower them again.
As a teacher, this can be tough. It is our nature to set high expectations for our students (and, ahem, ourselves), because we know that overcoming challenges is the best way to grow. But it is important that we start the year with realistic expectations.
Your students are seven, eight, nine years old. Think about what is reasonable for them. How long can they sit still? How long can they focus on one task? What makes learning fun for them?
I'm not suggesting you need to entertain students all day, but do keep their age and attention spans in mind when planning lessons. Strive for mini lessons, frequent movement breaks, and lots of hands-on activities.
Although it can be tempting to try and cram it all in to meet the standards, remember those standards are written by people who often don't know anything about kids or classrooms today. You know your students best.
Don't worry about all the things your students don't already know, simply begin instruction where they are.
Meet Kids Where They Are
The media continues to report how online learning during the pandemic has caused students to "fall behind" academically. While I'd like to banish those words, it is important to recognize that after years of disrupted schooling, students may not be entering your classroom with all the skills you typically expect. One report suggests that at least half of American students are at least a full year behind in one or more subjects.
Now take a deep breath and relax. I'm not saying this to scare you. But instead to reassure you.
Yes, some or even most of your students might be behind. So what? This is true in every classroom across the country.
And it's not unusual. Each school year you have a few students who are above grade level, many students right on track, and a handful of students who are below grade level. As a teacher, you are prepared to meet each of these kids where they are.
Don't worry about all the things your students don't already know, simply begin instruction where they are.
Pre-assessments in reading, writing, and math can help you figure out what your students know. They also allow you to tailor your introductory lessons to meet your students' needs. And they provide a baseline so you can measure growth throughout the year. Even if your students don't meet all the typical benchmarks, the pre-assessments will serve as evidence of how much your students did learn.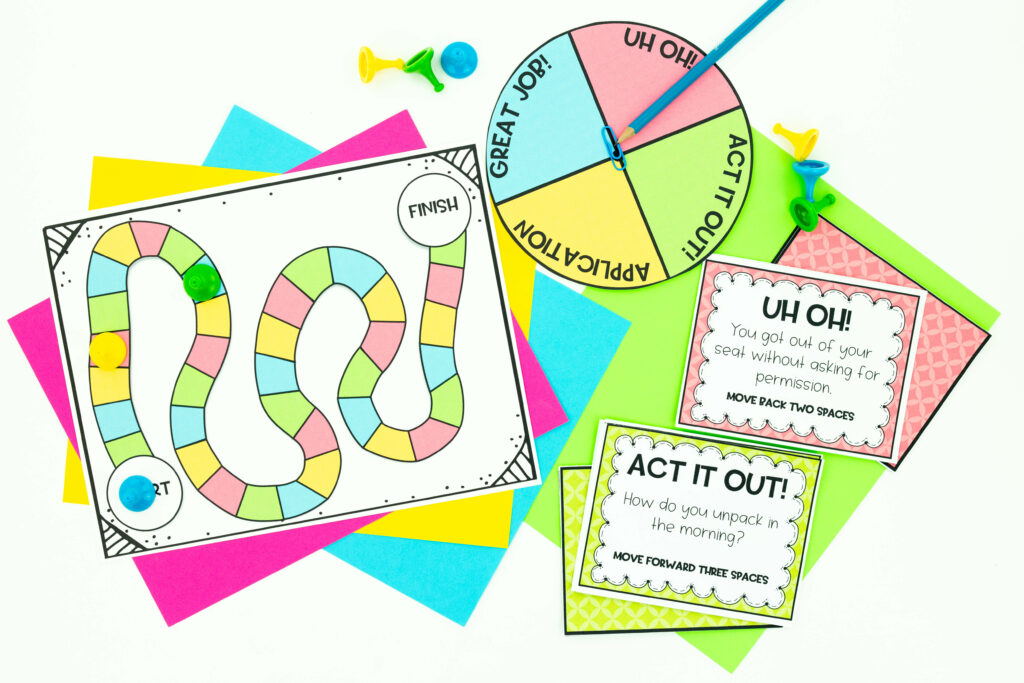 Work on Community Building
One of the most important things you can do at the beginning of the year is to your time building a classroom community. This helps students to feel comfortable and safe, which are prerequisites to learning.
Teddy Roosevelt once said, "People don't care how much you know until they know how much you care," and in my experience this is 100% true. And it's doubly true for students.
Some simple ice-breakers, like an All About Me Book Activity or Paper Bag book, or a Back to School Escape Room challenge are a great way for kids to get to know one another and to help you get to know your students.
Speaking of challenges, they are also a good way to help kids develop a growth mindset. A growth mindset is so important to academic success. But it doesn't always come naturally. It's a good idea to help your kiddos develop a growth mindset at the beginning of the year. This post contains lots of ideas about how to teach growth mindset in the classroom. Or you can use these fun, interactive, no-prep growth mindset activities for an easy way to inspire your kids to take a can-do attitude.
Take Your Time Teaching Routines
Set aside time each day to teach important classroom routines. You will need to intentionally teach students how to complete general classroom activities like sharpening pencils, using the restroom, making a lunch choice, turning in homework, lining up for specials, what to do if they finish early, etc… Take some time to think about all the things that need to happen each day to keep your classroom flowing smoothly and schedule time to teach them on your lesson plans.
As you establish classroom procedures and routines, include your students in the process. Be sure to talk about what makes a good classmate and what a community of learners looks like, sounds like, says, and does. Our Back to School Procedures Board Game is a fun way to review classroom expectations and help kids get to know one another.
Routines are also a great way to simplify your instruction. Think about a typical day or week of teaching writing. What do you do first? Next? Last? How can you standardize the lesson for each day or week?
Back to School Bundle
If lots of those activities sound good to you, you will love my money-saving Back to School Bundle.
This Bundles includes four of our most popular back to school activities: Growth Mindset Activities – Digital and Printable, Back to School Escape Room – Printable, Back to School Classroom Procedures Game Board, and Meet the Teacher Slides to make your back to school lesson planning a breeze.
Save valuable time at the beginning of the year with these ready to use resources that will help your students develop a positive attitude toward learning.
Plan Quiet Time
The beginning of a new school year is always exhausting. The noise, activities, and just being surrounded by other people for eight hours at a time after a summer of freedom might be overwhelming for some students.
Be sure to build some quiet time into your school day during those first few weeks. You can let kids read or draw quietly. If you have access to technology in your classroom, some free time to play educational games is always a big hit with students. Dim the lights, play some quiet music, and just let kids relax for a few minutes in the afternoon.
Get Outside
If possible, try to go outside every day. Sunlight and fresh air are good for everyone. Movement breaks help kids focus and learn more.
In addition to recess, consider going outside for writing, reading, or even a science lesson. You can let students solve word problems or write spelling words with sidewalk chalk on the playground, do a read aloud under a tree, or let students practice math facts or skip counting outdoors.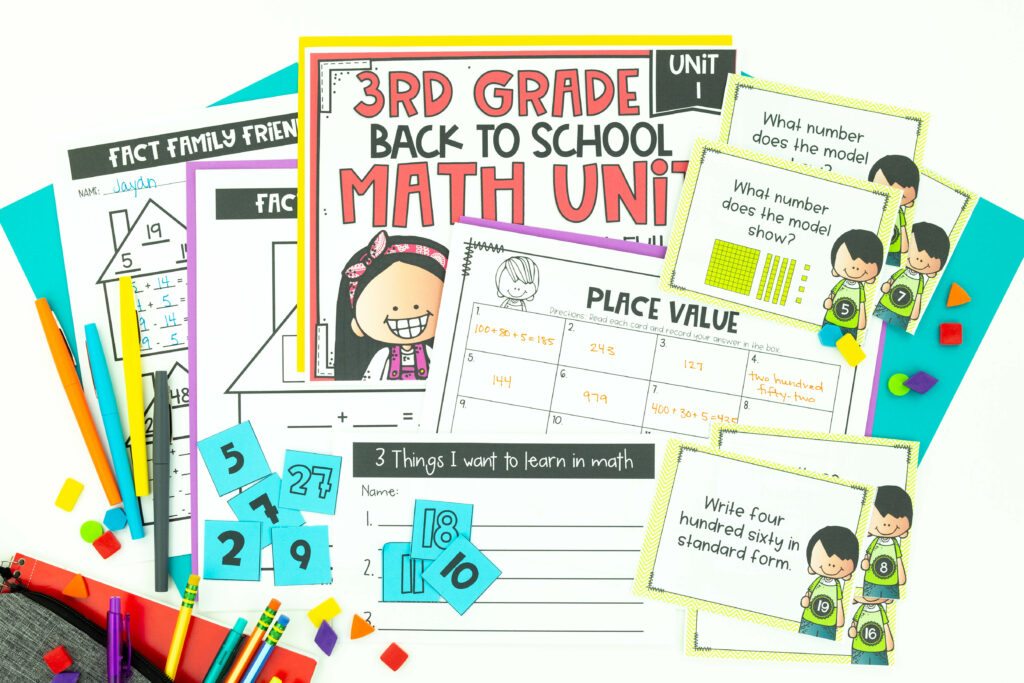 Make Learning Fun
It can be tricky to keep kids engaged at the beginning of the school year. The transition from playing outside to sitting at a desk all day can be tough. But the more fun and interactive your lessons are, the more likely kids will stay interested in learning.
Here are some tips to keep in mind when lesson planning for those first few weeks. Try to keep your lessons short. Use mini lessons to introduce a topic or new skill and then let kids practice on their own or in small groups. Give students the opportunity to get out of their seats and move around the classroom. Back to school math centers are a great way to give kids hands-on opportunities for learning.
Just Go With It
Finally, give your students, and yourself, grace. The beginning of the year is always a little bit challenging. As much as we all want to jump back into teaching learning, remember your students are brand new to you and your grade. They don't yet know as much as the students you had in June.
Things are going to take longer. There are bound to be moments when things don't go as planned. Whether it's students acting out or refusing to follow directions or you losing your cool, remember that nobody is perfect.
And tomorrow is another day.
More Practical Tips for Planning a Great Year!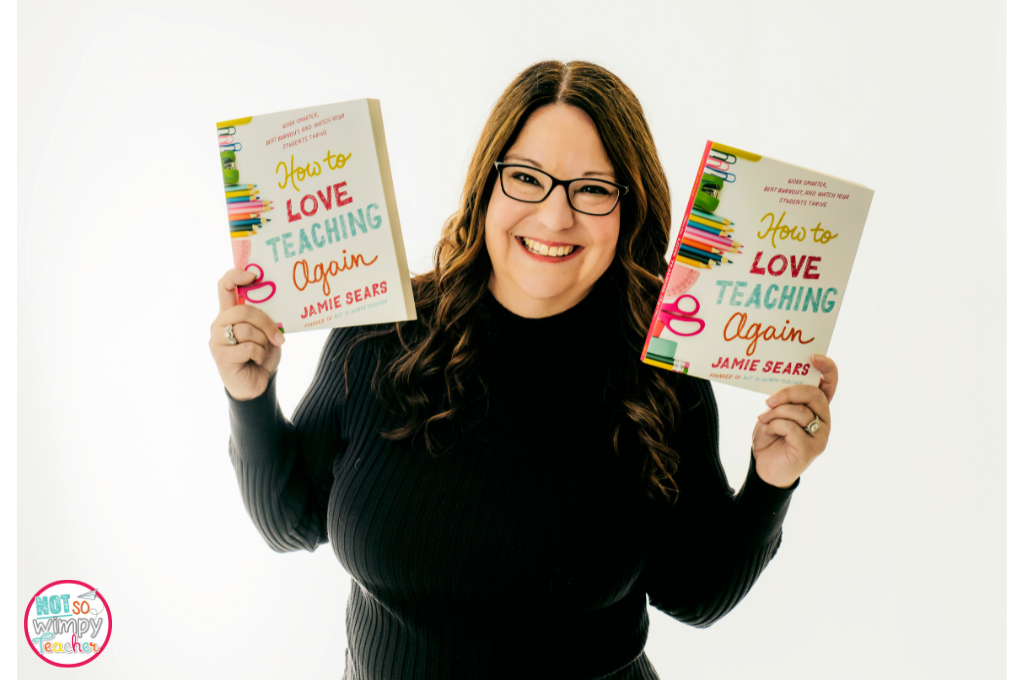 Would you like more tips to help you plan the best year ever? Check out my book, How to Love Teaching Again. This book is…
a heartfelt, hands-on guide to setting boundaries, increasing productivity, and finding fulfillment as a teacher.
packed with simple, actionable strategies that you can implement right away.
peppered with funny stories and real-life examples to make it a quick and FUN read.
NOT a textbook–it's a practical guide to help you beat burnout, overcome perfectionism, and fall in love with teaching again.
You'll also get these three AWESOME bonuses:
Book Club Kit: Want to host a book club at your school? This Book Club Kit includes a calendar of events, suggested reading schedule, reflection questions, and tips for implementing the most important strategies in each chapter!
Yearlong Pacing Guides for grades 2-5: If you teach grades 2-5, you can just download and go! If not, these are great examples of how to create your own yearlong pacing guide and save yourself a ton of stress and time. Either way, they are pure gold.
Editable Sub Plan Templates: From daily schedule to lesson plan template to classroom behavior plan and more, these templates include everything you need to plan for a sub without breaking a sweat. (In both digital and printable formats!) And the great thing is, most of these pages can be done in advance. So when you need to take a day off, you've got everything all ready to go!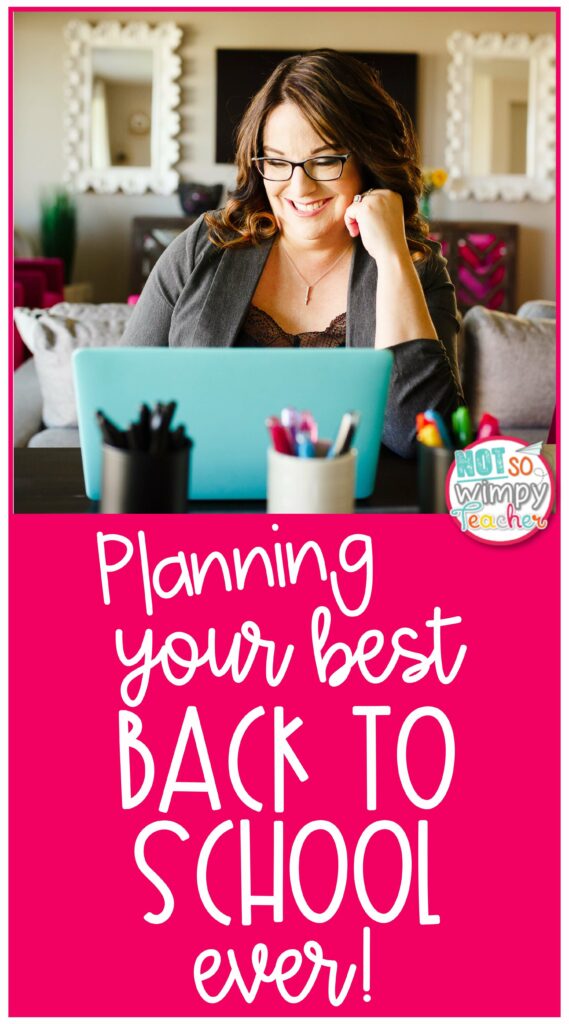 Have a Not So Wimpy day,