Teaching grammar got so much easier when I implemented a daily routine! When I followed a weekly routine, I found that it was easier to differentiate grammar instruction for my students. You can read more about my grammar instruction HERE.
This is my basic routine:
Monday: Interactive mini lesson
Tuesday: Interactive notebook activity
Wednesday: Writing activity
Thursday: Task cards
Friday: Assessment
If you don't have time to make your own mini lesson PowerPoints, notebook activities, task cards, and assessments- I have you covered! My new and improved year-long grammar bundles for grades 2-5 contain a year's worth of grammar lessons that follow my basic weekly routine.
After implementing my weekly grammar routine, I found that my students grew so much with their grammar skills. However, we all have a few students who just can't keep up and struggle with the activities. I love that my routine makes it easy to differentiate grammar instruction for my struggling learners. 
If you prefer to listen to these ideas, enjoy this podcast.
Here are some ways that you can support your students who need extra help in grammar:
Print the PowerPoint
One way to differentiate grammar instruction is to provide a printed copy of the mini lesson for students. Sometimes our struggling learners do best when they have something right in front of them rather than focusing on the board.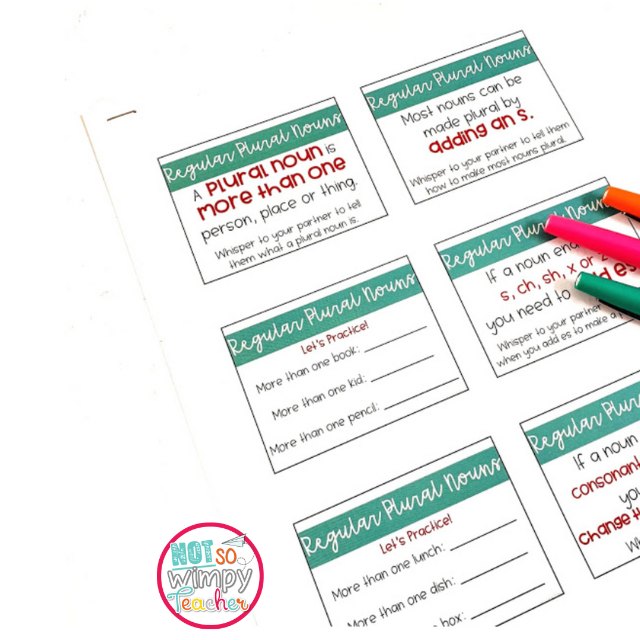 You can always print the Monday PowerPoint slides with six slides per page. Students can see everything and even write their answers and examples. Check out done-for-you PowerPoint lessons in my grammar bundles for grades 2-5 HERE.
Decrease the amount of writing
On Wednesday, students incorporate the weekly grammar skill into their writing. During the first half of the year, they are asked to write three sentences. During the last half of the year, they are asked to write five sentences.
That might not sound like a lot, but it can be intimidating for struggling learners. To differentiate the grammar lesson, you might ask them to just write one sentence at first. As the year progresses, you can increase the expectation to three sentences.
Decrease the number of task cards
Most of the grammar sets include 24 task cards for the Thursday activity. That might really discourage some of your struggling learners.
You can differentiate by asking them to do just half of the cards. This will give them more time per card and decrease their stress about finishing all 24.
Allow students to use resources when assessing or doing task cards
When students are completing task cards on Thursday or their assessment on Friday, you might want to let them use their interactive notebooks. The notebook doesn't necessarily contain the answers, but it does remind students of the rules or patterns.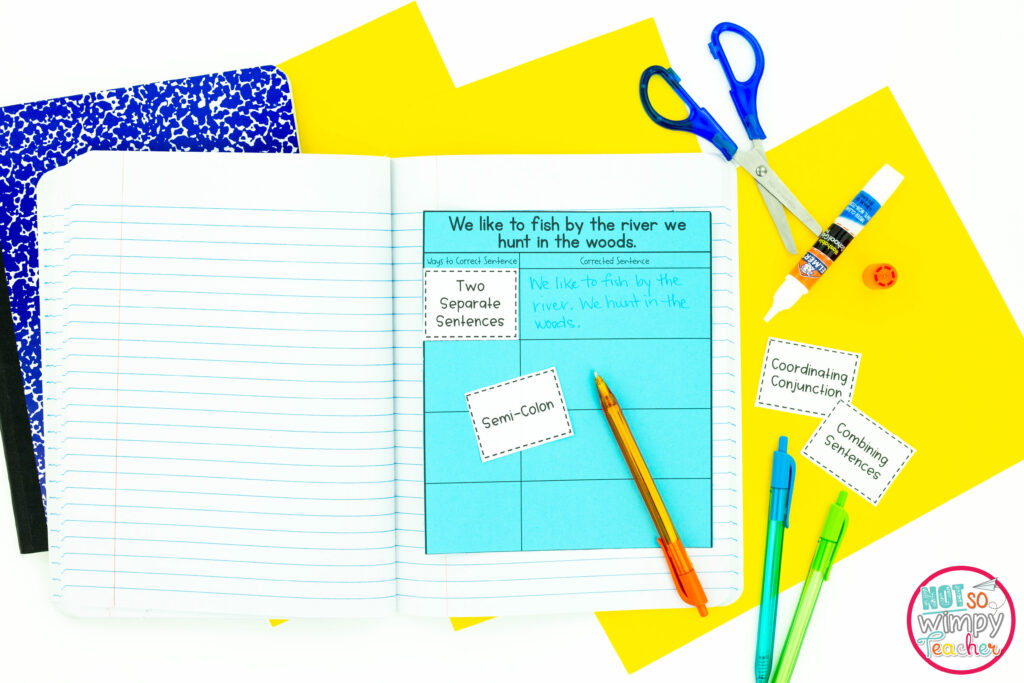 You could also print THESE free posters four to a page to make a resource ring for your struggling learners. Again, they can help students to remember the rules and patterns.
Play some fun grammar games
Another way to differentiate your grammar instruction is to practice skills through games. Check out my FREE Grammar Games for grades 2-5! This resource contains two fun and engaging grammar games that review parts of speech and affixes. They're easy to differentiate and perfect for test prep. Just print and play!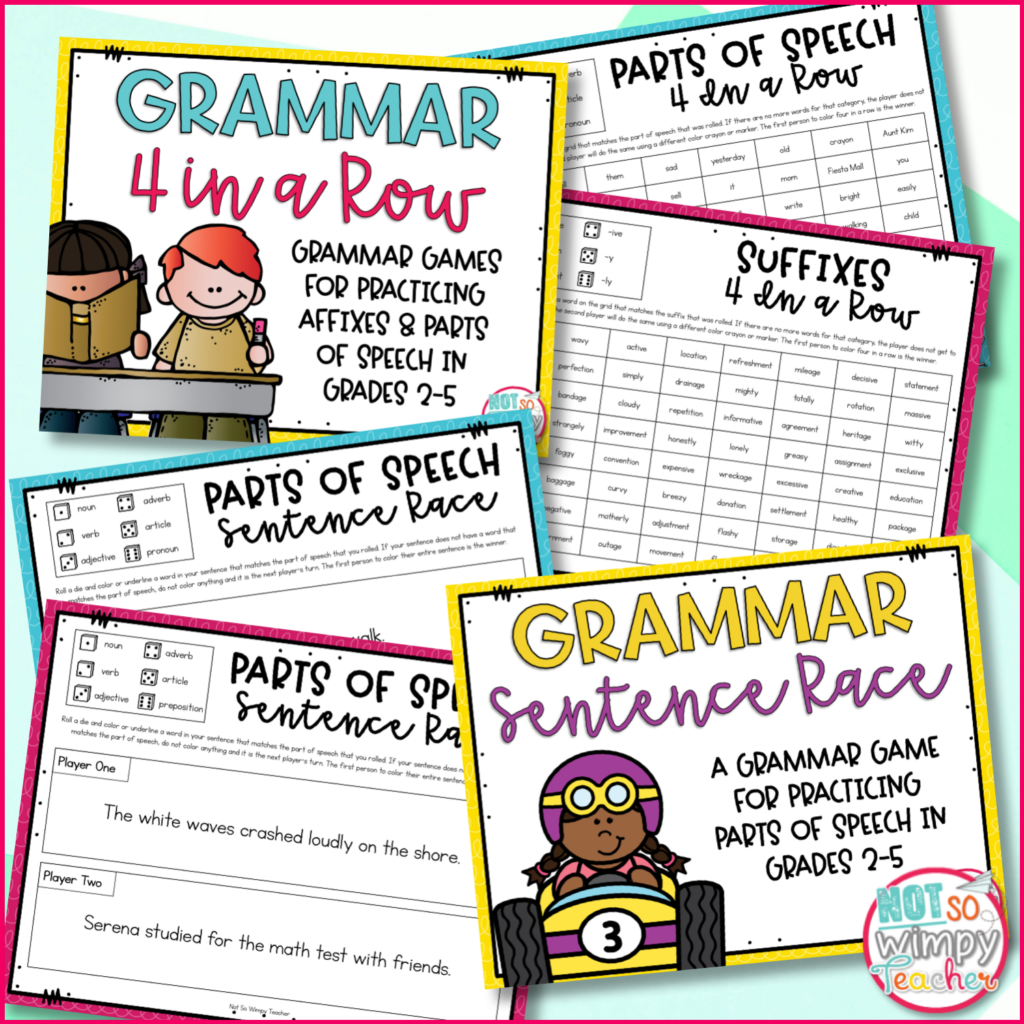 I hope that these ideas will help you to differentiate the activities in your grammar block so that all students can grow and be successful!
Have a Not So Wimpy Day,